Type your order sheet number in the blank and click the button to inquire the transacting status.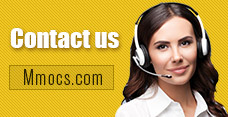 Why Choose Us
Lowest Price
We promise cheapest game currency for all games & platforms with timely update. There're also discounts on holidays.
Quick Transaction
We start transacting and dispatching your purchases once received your orders. No more than 30 mins process.
Safety Assurance
No hacked game currency or account. We promise 100% hand-farmed safe coins & credits with no banned precedent.
Refund Policy
Refund will be processed in 1-2 days, the specifically refund time is based on your payment company. We usually don't accept any request of refund after the order completed.
Notice
Using illegal Leveling or recharge service may cause you account banned!
Diablo 4 Gold News & Guides
Diablo 4 Items Guide: The List of Rarest Items in Diablo IV

Buy Diablo 4 Gold
Diablo 4 Legendary Drops
Diablo 4 Items Guide
Diablo 4 Rarest Items
2023-10-10 09:06:41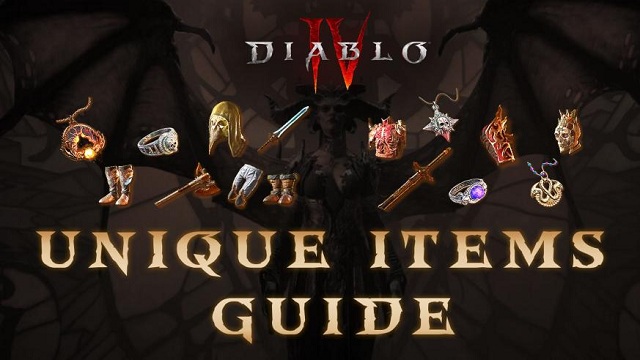 In the exploration of Diablo 4, there are various kinds of riches and gear in the world of Diablo. Players are eager to farm the powerful and rare items for their characters. While, there are also the rarest items waiting for players in the game. We are going to list several rarest items from Diablo 4 in this article. Players can find
Cheap Diablo 4 Gold
and build the best characters in the game.
The List of Rarest Items in Diablo IV
Temerity
These pants are a survivalist's dream. Like every item featured here, Temerity is a highly sought after Unique item which can only be obtained in World Tier 3 or higher (Nightmare or Torment difficulty). Players will still want to farm in higher-ranked dungeons and Helltide events for a better chance of finding one; though they're at least not near impossible to obtain like the Uber Uniques.
As far as non-Ubers go, Temerity is covetted quite a bit for its unique perks and its versatility; as it can be worn by any class lucky enough to stumble upon one.
Those who use healing liberally will likely want to seek these out, as it rewards players by granting a Barrier up to 40 to 80 percent of the avatar's maximum life, holding for an eight-second duration. They also aid in sustainability in other ways; bumping up the rate of health potion drops, increasing healing recieved, and increasing all stats a bit.
The Grandfather
Appropriately enough, the Grandfather has a long-running legacy within the Diablo series. Beginning in the first Diablo, where it was considered one of the most powerful unique swords in the game, the Grandfather went on to appear in Diablo 2 and Diablo 3 also, where it reprised its role with aplomb. In Diablo 4, its power is similarly monstrous.
Not only does it pack a huge base damage value, but it also increases your raw damage, maximum life, critical strike damage, and general stats by incredible amounts. The Grandfather also includes a sneaky line of text that allows all of its other properties to exceed their normal limits; a kind of built-in limit break, if you will. Though you'll need to reach the ripe old age of level 85 to even have a chance of glimpsing it, The Grandfather will make one hell of a retirement present if you do.
Harlequin Crest (Shako)
Perhaps the most infamous super rare unique, the Harlequin Crest, also referred to as the Shako in reference to Diablo 2, was actually the first of these items to be discovered. The Shako was found in Diablo 4 only a few days after the game's launch by a member of Korean Diablo streamer drlee_kor's community. The discovery was later confirmed on Twitter by Diablo 4's global community director Adam Fletcher who assured fans that the Harlequin Crest had indeed been found in-game.
What makes the Harlequin Crest so desirable aside from just its rarity is the fantastic affixes it comes with that can really power up a build in the late game. It grants the wearer 1025 Armor, +732-1359 Max Life, +4.4-10.0 percent Cooldown Reduction, +5.0-12.0 percent Resource Generation, and +20-28 All Stats. Additionally, its unique affix gives players an additional +10.0-20.0 percent Damage Reduction as well as a whopping +4 to all Skills, making it an extremely versatile helm for any build.
Doombringer
This elegant sword can allow players to deal loads of DPS with its generous damage, critical, and core skill damage. This is topped off with the Lucky Hit feature which grants a chance to hit enemies with hundreds or even thousands in Shadow damage to surrounding foes, while reducing their damage inflicted for several seconds.
Add some maximum life and a chance to heal, and the Doombringer truly lives up to its name — while lessening the odds that doom begets the player.
Melted Heart Of Selig
All of the 'ultra-rare uniques' covered in this list break at least one of the core rules of Diablo 4, but the violations made by the Melted Heart of Selig feel particularly egregious. It provides a 30 percent boost to your maximum resource, be it energy, spirit, or essence, and allows your resource pool to act as a kind of barrier, absorbing damage for you while you have some available.
This completely changes how you approach building out your skills and gear, letting you use items that increase your maximum resource and resource regeneration rates as extra health boosts rather than for their intended purpose. On the other hand, it can also lead to scenarios where you can't use your key skills during a heated battle, due to your resource being depleted by continuous enemy attacks. It's an interesting amulet that changes how you play the game in a big way, making its ultra-rare status feel more than earned.
If you are got one of these mentioned gear in the exploration of Diablo 4, you are so lucky. While, it is hard for players to farm them in the game. You need spend a lot of time in farming. And you can
Buy Diablo 4 Gold
to find useful gear for your character quickly.