Type your order sheet number in the blank and click the button to inquire the transacting status.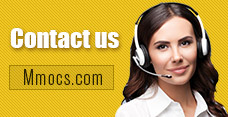 Why Choose Us
Lowest Price
We promise cheapest game currency for all games & platforms with timely update. There're also discounts on holidays.
Quick Transaction
We start transacting and dispatching your purchases once received your orders. No more than 30 mins process.
Safety Assurance
No hacked game currency or account. We promise 100% hand-farmed safe coins & credits with no banned precedent.
Refund Policy
Refund will be processed in 1-2 days, the specifically refund time is based on your payment company. We usually don't accept any request of refund after the order completed.
Notice
Using illegal Leveling or recharge service may cause you account banned!
Blade & Soul Gold News & Guides
Blade and Soul Gold Farming Guide: How to make BNS Gold Fast

Blade and Soul Gold
Blade and Soul Guides
Blade and Soul Gold Farming
How to make BNS Gold
2020-05-21 08:51:11
Blade & Soul Gold is the in-game currency of Blade & Soul, which you will need to purchase weapons, gears, equipments, drugs, mounts, and so on. If you find difficulties in accumulating Gold in the game, the wisest way to go on with it is to
buy cheap Blade and Soul Gol
d
from online store at
Mmocs.com
.
Dungeons
There are plenty of these to take part in Blade and Soul, but not all dungeons yield loot good enough to make a sheer profit. Moreover, for harder dungeon, you will need better gear, and for better gear, you'll require gold. Then again, for gold, you need to do said dungeons, and so on. You must check which dungeons are soloable for you and for which you need a party. There will be really a lot of requests in the chat that people are looking for someone to join them in the run. Feel free to give it a try and fill that void. Also, try to choose these dungeons that are included in daily or weekly challenges. It will allow you to hit two birds with one soul stone and increase the gold per hour ratio easily.
The original 40 daily tasks to make Blade and Soul gold
The original making gold that is the Blade and Soul daily tasks, the ability to make their own money up to 40 Blade and Soul daily tasks done, given the number of Blade and Soul Gold too many, the only advantage is that according to their equipment arrangement 40 daily lobbied very good, poor equipment for players, of course, equipped with good players every day 40 day no longer a minority.
Grinding gold through Professions
In general, some professions can bring in money, but sometimes they can't. There are two phases: in the early game and in the late game. The profession in different periods of the game shows different value. For example, the food guild is not particularly important for players, since food items are not in high demand for them. On the other hand, Pottery guild crafts. Some items that are in high demand in the early game, since players need pottery materials for finishing the Wind Walking quest. The refiners and bowls are important for Evolution Stones guild in the late game. Grinding gold through professions is one of the best ways to make gold fast. You can choose the professions, and then craft materials. It can save a great deal of time or money through combining professions; otherwise you will have a tough time.
Mmocs.com - One of the most professional online game currency stores online. We've been selling Blade & Soul Gold for years and we have rich experience in that deal. Now the Blade & Soul Gold is on Sale, do not miss it!