Type your order sheet number in the blank and click the button to inquire the transacting status.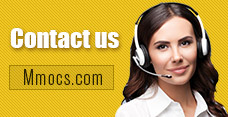 Why Choose Us
Lowest Price
We promise cheapest game currency for all games & platforms with timely update. There're also discounts on holidays.
Quick Transaction
We start transacting and dispatching your purchases once received your orders. No more than 30 mins process.
Safety Assurance
No hacked game currency or account. We promise 100% hand-farmed safe coins & credits with no banned precedent.
Refund Policy
Refund will be processed in 1-2 days, the specifically refund time is based on your payment company. We usually don't accept any request of refund after the order completed.
Notice
Using illegal Leveling or recharge service may cause you account banned!
Rainbow Six Siege Account (R6) News & Guides
Advanced Guide for R6: How to Get Better at Rainbow Six Siege Xbox One/PC

Buy R6 Credits
Get Better in R6
How to Get Good in R6
R6 News Guide
2020-05-26 08:43:34
How to get better at rainbow six siege console? How to get good at rainbow six siege 2020? We always find players searching on Google about this question, you may be one of them. To help you get better at R6 PC/Xbox One consoles, that is the reason we are here.
1. Before You Get Started, Watch Those Tutorials & Do Weekly Challenges
If you're new to Rainbow Six Siege the first thing you want to do when you start up the game is watch all three tutorial videos. These provide a quick overview of some of the components in the game and will give you 200 Renown each, which is the in-game currency that allows you to purchase new Operators, attachments for weapons, and in-game skins. And don't forget to check for daily and weekly challenges for objectives to earn extra Renown rewards as you complete them. Being a well-equipped Operator could mean the difference between life and death.
2. Use Your Drone Often
This cannot be overstated. Other than your weapon, drones are the most valuable tool at the Attackers disposal, full-stop. Used well, drones enable you to get more intel than you really realize you can have at your disposal. Drones are useful tools to check rooms before you enter a building, they're perfect for locating enemy gadget placement, forcing roamers to rotate away, or getting easy wall-bang kills on marked enemies. There's so much you learn from each little drone-tour that it's easy to take them for granted. There's definitely such a thing as using a drone too much; but as long as your getting intel AND acting on it, you're droning right.
3. Teamwork is key
Like any competitive multiplayer title, teamwork helps hugely in Rainbow Six Siege's multiplayer mode. Strategy and forward thinking have the potential to overthrow the strongest of players if executed correctly. Assembling a team of five helps hugely with coordination, with the ability to choose an effective combination of operators and the best angles to attack from. While true in any shooter, Rainbow Six Siege's reliance on tactical gameplay makes this much more beneficial than your average twitch FPS.
4. Vary your strategies
R6 Siege offers three game modes and 20 maps with day and night versions. You will have to consider each new variant to plan your approaches in attack or in defense. For example, it will be pointless to choose a character like Fuse during an assault on the Hostage mode, so you better opt for fast attackers like Ash, and focus on assaults with flash and smoke grenades and accurate weapons. An important thing to do is to memorize the operators your opponents took, this will allow you to adapt your strategy to the next rounds. Defenders set traps everywhere? It's okay, use Twitch and his drone or Thatcher and his IEM grenades.
5. Try to operate with a full 5 man squad
Don't get into a rank queue unless you have 5 people to play with. Random players might not be good enough and you'll encounter difficulties while interacting with them. The best idea is to play with your friends or gaming buddies you are comfortable playing with.
And you need to improve your gears and unlock more operators, this all need R6 Credits.The only effective way to enrich your inventory is spending money to recharge credits from store. We
Mmocs.com
are one of the most reliable online store for
Rainbow Six Siege Credits
for all gamers.