Type your order sheet number in the blank and click the button to inquire the transacting status.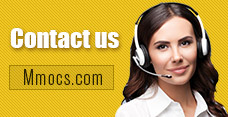 Why Choose Us
Lowest Price
We promise cheapest game currency for all games & platforms with timely update. There're also discounts on holidays.
Quick Transaction
We start transacting and dispatching your purchases once received your orders. No more than 30 mins process.
Safety Assurance
No hacked game currency or account. We promise 100% hand-farmed safe coins & credits with no banned precedent.
Refund Policy
Refund will be processed in 1-2 days, the specifically refund time is based on your payment company. We usually don't accept any request of refund after the order completed.
Notice
Using illegal Leveling or recharge service may cause you account banned!
Rainbow Six Siege Account (R6) News & Guides
Rainbow Six Siege How to Get Renown PS4 and PC: Fastest Way to Earn Renown

How to Get Renown
Fastest Way to Earn Renown
R6 Renown Farming Guide
Buy R6 Credits
2020-03-19 08:50:33
There are two major currencies in Rainbow Six Siege, the first is R6 Credits, another is R6 Renown. This article will talk about the second one, relating the fastest way to farm Rainbow Six Siege Renown.
Watch the Tutorials
While the thought of watching instructional videos may sound unappealing at first, you'll receive Renown for viewing them. Even better, you don't have to watch until the end. That said, we strongly suggest checking them out to learn about breaching walls and using Barricades, among other important features in the game. Begin watching a video, then press Circle on PS4 and B on Xbox One to exit. Rainbow Six Siege will ask if you want to quit playback and you can answer Yes. You'll earn 200 Renown per video, and viewing them all tacks on another 200. Within minutes you'll quickly have 800.
Beat the challenges
Each week there are a host of Ubisoft Club Challenges that can be completed for sweet, sweet Renown. They're usually pretty simple: win three rounds as an attacker, or get four multiplayer kills with a shotgun. These objectives refresh every Tuesday, and you have the entire week to plow through them. It's important to note that the Club Challenges can't be achieved until you decide to attempt them. If you're playing on PC, you should start every session by hitting Alt+F2 to get into the Uplay overlay and see which challenges you'll be working towards that day. You'll be able to tackle these challenges as soon as your profile hits Level 3.
Play Ranked
Ranked is the higher-intensity multiplayer mode that has a smaller map-pool than casual and keeps track of the player's stats to give them a rank based on won matches. Ranks range from Copper all the way up to Diamond and now, Champion. This mode has shorter rounds and is aimed towards a more skilled player-base than casual, but it gives out higher rewards. Once the player's account is level 50, they will be able to access Ranked. However, it might be beneficial to brush up on the best strategies for winning in Rainbow Six.
Do your best in Multiplayer Modes
In the three multiplayer modes of Rainbow Six Siege, you can get a potentially huge amount of renown points by doing certain tasks. If possible, do as much assist kills, do the objectives right, and cooperate with your team mates to get the highest amount of renown points possible. Not only you'll get renown points, but you'll also get experience points that helps you level up.
Hope this renown guide can help you to unlock more operators and weapons. As for getting
Rainbow Six Siege Credits
, you can only obtain them with real money, and
Mmocs.com
is your best choice.