Type your order sheet number in the blank and click the button to inquire the transacting status.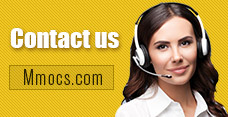 Why Choose Us
Lowest Price
We promise cheapest game currency for all games & platforms with timely update. There're also discounts on holidays.
Quick Transaction
We start transacting and dispatching your purchases once received your orders. No more than 30 mins process.
Safety Assurance
No hacked game currency or account. We promise 100% hand-farmed safe coins & credits with no banned precedent.
Refund Policy
Refund will be processed in 1-2 days, the specifically refund time is based on your payment company. We usually don't accept any request of refund after the order completed.
Notice
Using illegal Leveling or recharge service may cause you account banned!
TERA Online Gold Making Guide: Best and Fastest Way to Farm Money in TERA 2020

TERA How to Make Gold
How to Make Gold in TERA 2020
TERA Gold Farming Guide
Buy Cheap TERA Gold
2020-05-28 08:41:24
TERA Gold is the universal currency of the game, which you will need to purchase weapons, armors, shields, and potions. To speed up the process of the gameplay, you need the support of TERA Online Gold. To make it easy for you to get gold, that is the reason we are here.
If you just started playing tera online there is a really easy way to get a lots of gold. When you start questing there is a really important quest that gives you the item:
Volunteer Supply Crate
. The quest is called "Making the Rounds" and is given by NPC law on the island of dawn. The volunteer supply crate can be opened every 5 levels and will surprise you with some awesome items. On level 30 and level 40 you will be rewarded with some enchanting material called: Extensive Alkahest. You will get a total of 55 pieces. Make sure you do NOT use this material to enchant your gear. Go to the broke trader NPC and go sell your extensive alkahest for 280 gold per piece. This will give u a total of 15400 gold!
The second thing you are going to want to do is level your character
you will be playing to the max level (60) and the next step is to obtain a item level of 153. After that you are ready to begin making your gold :). In the 3 new instances called Channelwork's, Shattered Fleet and Kezzel's Gorge there is a item that drops upon completion of the instance called a Zenith box, these little blue joys of wonder are going to be your source of making gold in the most time efficient way possible.
The next way to get gold is through dungeons
now the easiest one to do. By far is channel works three men very fast take you maybe ten minutes or less to complete and Democrat factory, because it's a seven men instance you get a whole group, and you burst down the bosses ASEP very fast like no other.
Daily quests
are a great way at level 60 to pick up even more money most of these give 40-50 gold each along with reputation and reputation credits. The credits can be used at the reputation vendor to buy gear, cosmetics and crystals many of which will also sell on the auction house for very generous amounts cause many people don't want to farm the reputation and credits for them. With elite status you can complete 20 daily quests without it you can only do 10 of them. Even at only 10 dailies that is 1k gold per character if you feel like doing it on each just from the quest gold. This doesn't include the credits you obtain from them.
Finally, you can get gold by purchasing.
Mmocs.com
provides cheap and safe TERA Gold for customers with safe guarantee and cheap price.
To Buy Cheap TERA Gold
, we Mmocs.com are your best choice!