Type your order sheet number in the blank and click the button to inquire the transacting status.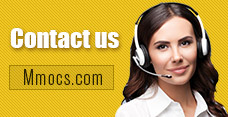 Why Choose Us
Lowest Price
We promise cheapest game currency for all games & platforms with timely update. There're also discounts on holidays.
Quick Transaction
We start transacting and dispatching your purchases once received your orders. No more than 30 mins process.
Safety Assurance
No hacked game currency or account. We promise 100% hand-farmed safe coins & credits with no banned precedent.
Refund Policy
Refund will be processed in 1-2 days, the specifically refund time is based on your payment company. We usually don't accept any request of refund after the order completed.
Notice
Using illegal Leveling or recharge service may cause you account banned!
Black Desert Online Kakao Cash News & Guides
Black Desert Online Xbox Players can Try Out Ninja Class Now

Black Desert Online Guides
Ninjia Class Guide
Black Desert Online Xbox Version
2019-07-12 08:46:46
After long time anticipation,
The Ninja class is finally available in the Xbox version of Black Desert,
who can embrace the shadows and deliver precise and deadly strikes on your enemies. In addition to the new class, the July 10 th update also adds two new guild bosses in the form of Ancient Puturum and Muskan of Madness. On, by the way, the update also introduces new Marni Stones to make leveling up easier.
You can watch ta trailer below. If you want to see more included with the July 10 th update, you can check the
Black Desert Xbox site
.
Whether you should choose Ninjia?
The Ninja is a melee skirmisher that excels in small scale situations but does somewhat poorly in messy large scale situations. Ninja wields a Shortsword (same mainhand weapon as a Tamer or Kunoichi) as its Pre-awakening or Mainhand weapon with an offhand Shuriken, and wields the Sura Katana, a set of 6 katanas, as its Awakening weapon, which is unlocked after a level 56 story quest.
Ninja is a high APM class that, depending on your personal playstyle, can viably be built to be a burst DPS or a hybrid of both AP and evasion (extended upon in 2.7 Gearing). With Kunoichi, Ninja is one of the only classes to have the ability to go invisible for an extended period of time.
Ninjas need levels, gear (to a certain extent), and skill points. The more skill points you have, the more efficient you are, as Ninjas are one of the few classes that utilize almost everything in their kit.
Ninja is a slightly above average PvE class. We need effort, AP and skill points to be able to be effective, but we're by no means a slow or bad grinder. That said, you will be outfarmed by a class like Musa, Sorceress or Mystic by a significant margin.
Ninja has been through many ups and downs in terms of balance, being overpowered for the few months at its launch, then underpowered as Awakenings rolled out for over 2 years, and then overpowered again after the massive overhauls of combat systems in April 2018 onwards, and then earning itself some big nerfs in January 2019.
General tips for playing Ninjia:
1). Grain soup is super useful and cheap. You should use it nearly constantly to boost your health stat.
2). Talis armor. This will give you a +5 movement speed without needing crystals. Can use 3/4 talis with Zereth chest to get some extra carry weight.
3). Olvia dailies. This will get you a good chunk of contribution and energy gain.
4). Overnight fishing and selling to imperial trader in Epheria, Glish, or Velia. This will let you get a constant supply of energy and extra money.
5). Magic fluid collector. You get this for 10 fishing seals. This makes life so much easier since you spend much less time dealing with each individual sheep.
6). Beware of rangers. They think they own the place. Be sure to let them know that Ninjas are now the superior gathering class due to their constant run boosts that are better than the passive ranger one.
For more news and guides on gaming, stay tuned with
Mmocs.com
, a professional online in-game currency store for
Cheap Black Desert Online Silver
.