Type your order sheet number in the blank and click the button to inquire the transacting status.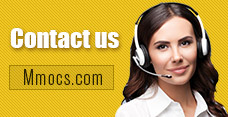 Why Choose Us
Lowest Price
We promise cheapest game currency for all games & platforms with timely update. There're also discounts on holidays.
Quick Transaction
We start transacting and dispatching your purchases once received your orders. No more than 30 mins process.
Safety Assurance
No hacked game currency or account. We promise 100% hand-farmed safe coins & credits with no banned precedent.
Refund Policy
Refund will be processed in 1-2 days, the specifically refund time is based on your payment company. We usually don't accept any request of refund after the order completed.
Notice
Using illegal Leveling or recharge service may cause you account banned!
Black Desert Online Kakao Cash News & Guides
Black Desert Online Sorceress Build Guide for PvP

Black Desert Online Guides
2018-03-07 09:05:39
BDO
is a fantasy MMORPG developed and published by
Pearl Abyss
and Kakao Games respectively. Microsoft Windows and Xbox One are the two major platforms of the game, directed by Kim Daeil. At the beginning, the Black Desert Online was released in South Korea in 2015, and then published in Russia, Japan, North America, Europe, South America, South East Asia gradually. The fighting system was based on action and motion. There are four main lands in BDO: Calpheon, Serendia, Balenos, and Mediah, and those are the plots where the background story happened. Gamers choose their favorite class to explore and conquer the mysterious territories, enjoying the fun of fighting with mobs, bosses, other gamers, and unique quests.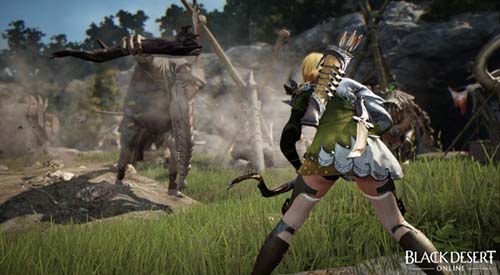 The above combos are useful when you are grinding in Kama Sylvia, where a lot of monsters have CC skills. You will be able to stack up 30 shards
. We always hide discount code in our news and guides, check our previous Black Desert Online Guide to find more Coupon. Here is another useful tip for you to make awesome hit. Use Rushing Crow after Dark Flame if you need to. Alternatively, you can start the combo with
Blade of Darkness
. Use Blade of Darkness first and then use the
Claws of Darkness
, Dark Flame and Violation combo to recover stamina and guard against the enemy CC skill with Dark Flame.
Quest will reward you of a decent kit, but if you want to be stronger than most of other gamers, it's far away from enough
. Then work your way to a full Algerian set, which can also be obtained through quests and drops. Later on you can replace one item of Algerian for something else. Most replace boots, I replaced armor. Same applies to weapon. You can get decent weapons through quests. As for silver, I'd hit up every boss I could that spawns, try to do it on 2 channels, should make some decent silver even if you don't get boss drops.
Buy Cheap BDO Silver
from Mmocs.com, so that you can defeat further foes blocking on your front orientation. But only do this if you can afford
EXP loss
or have Tears to revive. You don't need to focus on max damage, just focus on doing some damage while looking at mechanics to avoid & survive e.g. Harpies when she touches the ground get out, watch carefully for it when lots of adds surround her, when she flies up get to center, she also flies up but different animation to spawn adds. stuff like that
As far as the gear goes, the template is usually red coral or mark of shadow for rings, Blue coral earrings or a blue a red and Power core set until you can get Tree spirit serapes. I've taught you all tricks I knew in Black Desert Online, you can share yours to me so that I can re-share them to gamers of our site. Thank you for your generous behavior. Now the first part of the
Black Desert Online Guide
has ended, the following content will be more fantastic. Do not explore maps or dungeons that higher than your level, unless you teamed up with veteran companions. Gear until boss is usually Grail for the free 7 AP and a green awakening till you can afford an ultimate version(green cannot be upgraded but will get you damage till you can.
Except for skills, weapons, playing skills, gamers can also enjoy the beautiful scenarios in the fantasy world, and socialize with friends from around the world. I used to play WoW, and I do not know the game Black Desert Online, but when more and more friends of mine get to play the game, I also tried it. I'm not really a fan of bloody fighting content, most of time I online in the game are for communicating with my friends. To be together with them through a special way is also funny. I suggest you buy some
Cheap Black Desert Online Silver
and Gold here, it's fast and safe. I hope you can be here when we release Black Desert Online Guide for Lahn.