Type your order sheet number in the blank and click the button to inquire the transacting status.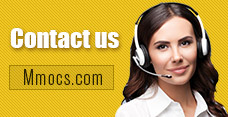 Why Choose Us
Lowest Price
We promise cheapest game currency for all games & platforms with timely update. There're also discounts on holidays.
Quick Transaction
We start transacting and dispatching your purchases once received your orders. No more than 30 mins process.
Safety Assurance
No hacked game currency or account. We promise 100% hand-farmed safe coins & credits with no banned precedent.
Refund Policy
Refund will be processed in 1-2 days, the specifically refund time is based on your payment company. We usually don't accept any request of refund after the order completed.
Notice
Using illegal Leveling or recharge service may cause you account banned!
The Division 2 News & Guides
A Complete Beginner Guide For The Division 2 Dark Zone

The Division 2 Beginner Guide
Dark Zone Guide
Rogue Agent
Dark Zone Progression Guide
2019-04-08 08:37:55
If you fancy a bit of PvE in The Division 2,
the Dark Zones are for you
. There's a huge overhaul of Dark Zone in The Division 2, and here's everything you'll need to know heading in.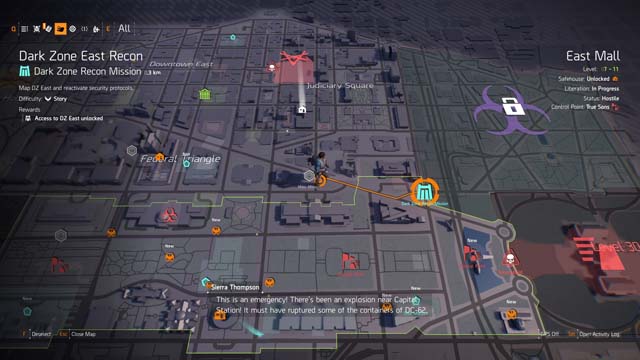 What Are Dark Zones?
For those uninitiated, The Division 2's Dark Zones are where you can go to take on hard-as-nails mobs for high-level loot, and hunt down other players if you choose to go rogue. There are 3 different Dark Zone Area in The Division 2. Each Dark Zone is designed to offer a different gameplay experience. Here's a breakdown of the three areas:
Dark Zone East
– the largest of all three Dark Zones, players utilize long sightlines in over-grown governmental parks.
Dark Zone South
– the smallest of the Dark Zones, emphasis is placed on close-quarters combat. Sightlines are easily broken with large interiors and choke points.
Dark Zone West
– split into two parts by a large canal, Georgetown is characterized by medium-range engagements and features European style architecture.
How To Access Dark Zones?
To get access to the Dark Zones, you must upgrade their Theater settlement to level 3 before you can recruit an Dark Zone Operator, that gives you access to Dark Zone East. The Theater settlement is added to your map in the campaign's opening hour. To upgrade it, simply do side missions there to gain favor with residents. the Dark Zone Operator you'll meet is called Senait Ezra, a member of White house, Once recruited, she'll guide you towards the first of the Dark Zone Recon missions. Each of the three zones requires you to complete a recon mission before entering, which helps acclimatise you to the unique mechanics of the Dark Zone—contaminated loot, extraction and so on—and the differences in landscape between each of the zones. You can check for more details on the three Dark Zones in the video below:
How Dark Zones Work?
The Dark Zone has an entirely separate progression system to the rest of the game, the Dark Zone Level. The most important part which is that you'll unlock a new tier of perks every five levels. This include things like getting more XP, an increased chance of finding Dark Zone Keys, daily rewards, faster actions as a rogue agent, a reduced rogue timer or even getting to keep a contaminated item if you die. If you are in need of any
Cheap The Division 2 Credits
, come to
mmocs.com
, where you can enjoy the cheapest price online and 3% off with a coupon code "
MMOCSVIP
".
You level up in the Dark Zone by earning DZ XP in a similar way to the main game. DZ XP is earned through a variety of actions: killing enemies, killing Rogues, going Rogue yourself and surviving the timer, finding collectibles or discovering locations.Note that you won't lose DZ XP on death, so it pays to be slightly reckless when levelling just to get you access to the perks as soon as possible. If you can pull it off, finding landmark can yield a ton of DZ XP and some good gear when they spawn a high level enemy.
Rogue Agents
To decide you want to go after other Division agents, you need to go rogue. Hacking terminals, breaking open chests and stealing other players' gear from ziplines during extraction can also force a rogue state. in addition, in The Division 2, there are multiple tiers of going rogue. At the first stage, you mainly steal other players' loot. Once you've killed other player and you'll be haunted with bounty. Non-Rogue agents can kill Disavowed Agents to claim a bounty.