Type your order sheet number in the blank and click the button to inquire the transacting status.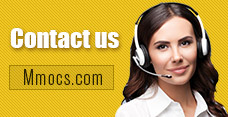 Why Choose Us
Lowest Price
We promise cheapest game currency for all games & platforms with timely update. There're also discounts on holidays.
Quick Transaction
We start transacting and dispatching your purchases once received your orders. No more than 30 mins process.
Safety Assurance
No hacked game currency or account. We promise 100% hand-farmed safe coins & credits with no banned precedent.
Refund Policy
Refund will be processed in 1-2 days, the specifically refund time is based on your payment company. We usually don't accept any request of refund after the order completed.
Notice
Using illegal Leveling or recharge service may cause you account banned!
The Division 2 News & Guides
The Best Skills You Should Unlock First At The Beginning Of The Division 2

The Division 2 Beginner Guide
The Division 2 Skill Guide
Best Skills
2019-03-22 08:51:23
The Division 2 features two different types of skill tree: Skills and Perks,
where players begin working your way through right from the off. In the last article, we've already talked about the best perks you should unlock first when starting the game. Today, in this article, we'll be walking you though
the best skills you should unlock as soon as possible
, so that you can earn significantly more XP and hit level cap 30 quickly as you play through the game.
The Division 2 Skill Overview
There are two sets of skills in The Division 2: the ones that are unlocked in the endgame, usually the best skills in the game, and ones unlocked during the main campaign, the base skills. If you want your character in The Division 2 to have all the best Skills unlocked, the simplest way to do that is to play through the game and its narrative campaign. Base Skills are unlocked by spending Skill Points. To earn them, you need to complete main missions. You can use
Cheap The Division 2 Credits
from
mmocs.com
to unlock more missions in the game. In addition, you can enjoy 3% off with a coupon code "
MMOCSVIP
". You'll be awarded one per major mission, which will allow you to unlock a Skill. Variants, on the other hand, require SHD Tech. Each Skill has several versions of it that you can unlock - usually three or four. Each variant generally costs five SHD Tech. You can get SHD Tech by leveling up, finding SHD Caches around D.C. or by finishing designated SHD Tech Missions.
There are eight Skills in total in The Division 2, though there are multiple variants of each one, allowing for further customization. You can check all the skills in the video above. So, which is the best skill you should unlock at the beginning of the game? Keep on reading.
The Best Skills For Beginners In The Division 2
Seeker Mine (Cluster)
- In terms of damage dealing, explosive skills, the cluster bomb is easily the best. These little guys track a specific target and explode where they're directed. This is great if you're after an Elite enemy or want to vanquish a cluster of foes quickly.
Turret (Assault)
- We recommend The Division 2 players, especially those playing solo, unlock the Turret skill fairly early on. The Turret can be deployed on top of cover, and can protect players whenever enemies try to charge or flank them. Turrets are best used if you've got enemies storming down a hallway. They're also a really great distraction against bosses too. Other variants like the Sniper or Incinerator Turret are also good, but Assault is probably the best.
Hive (Reviver)
- For harder missions, while playing in a team, the reviver is an invaluable asset. It allows you to revive allies from afar, saving you time and potential fail states.in addition, this is a really powerful team-focused skill which can make for a huge power-play if a boss fight just isn't going your way.
Chem Launcher Oxidizer
-If you're feeling confident in your team's support power, the Oxidizer is a nice alternative. It eats away at their armour and, once removed, also deals damage. When you need crowd control, this is probably the best Skill of the bunch.
Aside from the above mentioned 4 skills, there are some other skills worth you attention as well at the beginning of The Division 2. You can check the video above to check the rest of them.