Type your order sheet number in the blank and click the button to inquire the transacting status.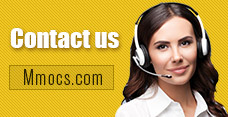 Why Choose Us
Lowest Price
We promise cheapest game currency for all games & platforms with timely update. There're also discounts on holidays.
Quick Transaction
We start transacting and dispatching your purchases once received your orders. No more than 30 mins process.
Safety Assurance
No hacked game currency or account. We promise 100% hand-farmed safe coins & credits with no banned precedent.
Refund Policy
Refund will be processed in 1-2 days, the specifically refund time is based on your payment company. We usually don't accept any request of refund after the order completed.
Notice
Using illegal Leveling or recharge service may cause you account banned!
The Division 2 News & Guides
Best Perks You Should Unlock At The Beginning Of The Division 2

Best Perks
SHD Tech Currency System
The Division 2 Beginner Guide
The Division 2 Perk Guide
2019-03-21 08:52:03
The Division 2 features a wide assortment of Perks
that grant passive buffs to different parts of your character's inventory. All generally focus on gear and give specific benefits to your particular playstyle. Among those perks,
there are certain perks that are better to unlock first
and make it easier for you to survive in the war-torn Washington D.C. progress. To help you out, today, for new Agents are just starting out, our handy perk and skill guide will tell you which perk and skill you should unlock first in The Division 2.
Best Perks You Should Unlock At The Beginning Of The Division 2
The Basics of Perks in The Division 2
Much like Skill variations, Perks in The Division 2 draw from the SHD Tech currency system. SHD Tech is the currency that you'll need when buying new abilities in The Division 2, which is marked on the map with small, orange Division bird insignias in the areas.You can accumulate SHD Tech by leveling up, completing story missions, opening SHD Tech caches in the open world or by doing SHD Tech Side Missions.
Best Perks
The Accolade Perk
The Division 2's Accolade perk gives you an XP bonus for headshots If you want to accumulate XP fast, you should consider investing in all five levels of Accolades, giving you XP bonuses for hitting weak points, multi-kills, environmental kills, and surviving for a specific length of time. The boosts are small, so the longer you wait to unlock this one the less effective it will be. At its top level, you'll get XP for not dying.
The Deconstruction Perk
You get an absolute ton of loot in The Division 2, and you're going to be scrapping most of it. They will both give you increased resources for scrapping items found on your journey. This will allow you to complete all sorts of Projects for the settlements and Crafting tasks in order to make/upgrade items.
Armor Kits and Restock Armor Kits
To increase your fighting abilities and survive in the game, it's necessary then to increase your armor kit capacity as soon as possible. Therefore, Armor Kit.has to be One of The Division 2 best Perks you should unlock first. With each stage, you are granted an extra armor kit in your freely replenishable inventory. These allow you to quickly regenerate your armor, and can be a lifesaver when things get intense. The Armor Kit perks are pretty cheap, so go ahead and buy all three stages with
Cheap The Division 2 Credits
at
mmocs.com
as soon as you can for maximum protection. Moreover, combine this with the Restock 1 perk and you won't really have to worry about running out again and it stops you from relying on RNG enemy drops in the heat of battle and focus on fighting.
That's all you need to know about The Division 2 best perks. For more on The Division 2, check out at homepage
mmocs.com
.