Type your order sheet number in the blank and click the button to inquire the transacting status.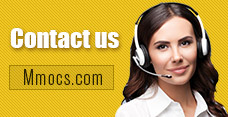 Why Choose Us
Lowest Price
We promise cheapest game currency for all games & platforms with timely update. There're also discounts on holidays.
Quick Transaction
We start transacting and dispatching your purchases once received your orders. No more than 30 mins process.
Safety Assurance
No hacked game currency or account. We promise 100% hand-farmed safe coins & credits with no banned precedent.
Refund Policy
Refund will be processed in 1-2 days, the specifically refund time is based on your payment company. We usually don't accept any request of refund after the order completed.
Notice
Using illegal Leveling or recharge service may cause you account banned!
Anno 1800 Pre-Release Building Guide: How To Unlock More Buildings And Improve City Attractiveness

Anno 1800 Beginner Guide
Anno 1800 Building And Class Guide
Improve City Attractiveness
2019-04-09 08:36:45
Anno 1800 is set to officially come out on April 16.
To help you prepared, our
mmocs.com
made up this beginner guide covering with tips and some basic information, in which you can find all of the necessary advice needed to start a new game. So, keep on reading. Also ,to get a good start in the game, you can buy
Cheap Anno 1800 CD Keys
from our
mmocs.com
.
In Anno 1800, your residents are at the heart of gameplay progression, as leveling up your population gives you access to a growing catalogue of new buildings and opens up new and more complex production chains. Your city will advance through an era of change and wonders, while you improve your own management skills to become a masterful city-builder.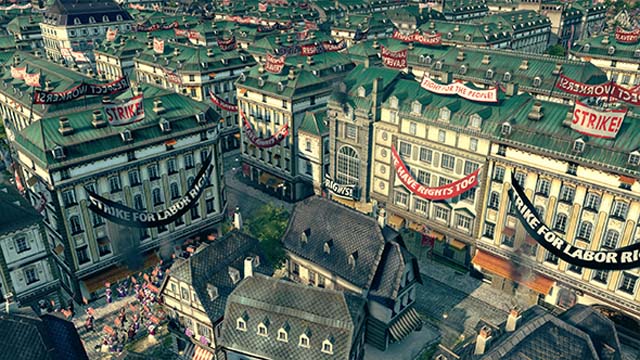 How to unlock more buildings and social classes?
As with buildings, there is a wide variety of available buildings in Anno 1800. They were divided according to the right social group: Farmers and Workers. Not only can you build different buildings, but also you can upgrade your buildings in Anno 1800 with in-game currency. For example, at the beginning of the game, you may only be able to build a small warehouse, you can upgrade its capability as you progress the game and earn more money.
At the beginning of your adventure in Anno 1800, you will be left with only a handful of buildings. Additionally, your island can only be inhabited by farmers. To unlock new buildings and prepare houses for other social classes, you need to construct more buildings and increase the population of your rapidly growing society. On the front of social classes, in Anno 1800, each of the social classes has specific requirements that must be met. You can click on the homes of the residents to check their needs.
How to get animals for Zoo and artifacts for Museum?
From a gameplay perspective, public buildings play an especially important role, as they are the center of your attention. Their influence on your city district is an important gameplay indicator, which leads players to have a close eye on your pub and other public buildings. Zoos and Museums are main two public building in the game. Animals will greatly improve the attractiveness of your Zoo,especially unique animals. Therefore, you need to search exotic places for unique animals on the map. Select a ship, supplies and crew that you want to send on an adventure. Once you've finished your expedition, get back to the city, and you will receive your reward - you will be given three rewards, one of which can be a new animal for your Zoo.
As with Museum, your main sources of gathering artifacts will be expeditions and trade with other nations.
How to improve city attractiveness?
In Anno 1800, City Attractiveness is defined by the following factors:
Culture:
Culture is strictly connected with Zoo and Museum. The quality of artifacts and the rarity of animals will determine its level. You can also construct objects that will make the area more attractive.
Nature
: Greenery not affected by the industrial revolution will improve city attractiveness.
Festivity
: This factor is based on the happiness of your dwellers. Happy settlers will organize parades and exhibitions, which increase the rating of your city.
Vulgarity
: Ruins and military facilities decrease your city attractiveness.
Pollution
:The same goes for pollution - steelworks, factories and similar facilities will decrease the prestige of your island.
Instability
:Wars and protests will also affect your city in a negative way.
Therefore, you should work on the above mentioned aspects to improve your city attractiveness.