Type your order sheet number in the blank and click the button to inquire the transacting status.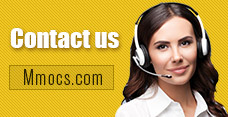 Why Choose Us
Lowest Price
We promise cheapest game currency for all games & platforms with timely update. There're also discounts on holidays.
Quick Transaction
We start transacting and dispatching your purchases once received your orders. No more than 30 mins process.
Safety Assurance
No hacked game currency or account. We promise 100% hand-farmed safe coins & credits with no banned precedent.
Refund Policy
Refund will be processed in 1-2 days, the specifically refund time is based on your payment company. We usually don't accept any request of refund after the order completed.
Notice
Using illegal Leveling or recharge service may cause you account banned!
Yulgang 2 Gold News & Guides
Yulgang 2 Guide of Farming Leveling PvP for Beginners

Yulgang 2 Guides
2018-01-19 09:15:15
How to level up fast is always the most concerned question lingering on gamers mind in
Yulgang 2
. This game isn't so crazy to be mastered, but you will also
need a walkthrough
, since there're not so much veteran experience sharing in forums and social media sites. We Mmocs.com is here for you to solve all tough grinds in the game, and provide
best in-game currency
for you. Now the Yulgang 2 Gold is on Sale, do not miss it. We'll publish the 3%-off discount code at the end of the essay, if you are veteran and think it's no need to read the beginner's guide, just jump to the end part. This
Yulgang 2 Guide
is mainly focused on
Character Creation, Classes Select, Farming Tips, and Skills Tree Upgrades
. If you have any other questions about the Yulgang 2 gameplay or news and tips, just contact our online service for help. Wish you can master your avatar soon.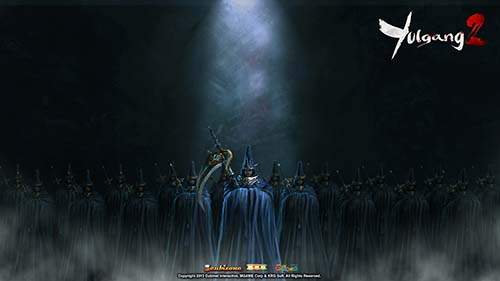 First off, you need to decide your character's faction, and then of course there we have Order and Chaos. It's not surprising to assume that there is some difference in combat skill or other features based on which faction you choose like the talks during the first version of the game,
Scions of Fate
. To be honest, the best tip for you is to buy
Cheapest Yulgang 2 Gold
from
Mmocs.com
. Although tips I've mentioned are useful sometimes, but this one could be even helpful!
So feel at ease knowing no matter what side you choose, you can expect that everyone, whether amongst your faction comrades or the opposing team, will have the same advantage and disadvantages in the game.
The stats are also automatically set unlike with most games where in you'll have to manually build your character's stats. To a great extent that I can jump to the conclusive: decisive factor will be in the gear and combat tactics.
Some quest requires you to demolish certain amount of certain kinds of mobs in the game when you are in leveling progress no matter you are in
single farming or in a group
.
The highest monster kill so far that I see for a title is 3,000 in a map that will open in the near future.
Once the system detected that you have a guardian quest. Simply press O key, Click Guardian and simply choose the map name of your current location. As you have noticed. If there will be a way to
earn Yulgang 2 Gold
faster, it will be buying
Cheap Yulgang 2 Gold
from
Mmocs.com
. Trust us and also give yourself an one and only chance to make
Huge Stock Yulgang Gold
with Cheapest Price. A list of monster name will appear in the right side of your screen. The only task for you to achieve that is to kill all the monster with their corresponding kill count from the list in order to get that title.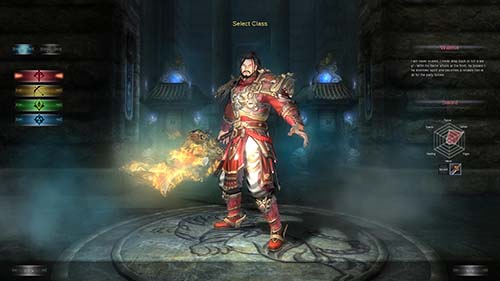 Up to two kinds of profession skills that you are allowed to acquire simultaneously for each class.
If you have friends playing with you, you can divide the profession skills among yourselves.
One person can be the Blacksmith and Gem Embedder and another can be the Tailor and Craftsman. There's a total of 5 skills per book. The in-game purchases are not for wise gamers, but for ill-informed gamers. There
Mmocs.com
provides a brand-new way for you to
Earn Yulgang 2 Gold
fast and easy. We promise 100% safety for trade and lowest price. You get your first book at the start of the game, the second book at around level 20, and the third book at around 40+.
Levelling your book
is a must if you want to excel in the game. To upgrade your book, you simply have to equip it as you gain experience from killing mobs.
Buy Cheap Yulgang 2 Gold
from Mmocs.com will be your most correct decision made in the game. We are notable for our fast transaction,
cheap price
, safe payment, 24/7 online support, multi-payment method, lucrative
Affiliate Program
, professional game guide and so on. If you want to upgrade your skills faster, level up quicker, avoid the repetitive and tedious quests, just Purchase Yulgang 2 Gold here.