Type your order sheet number in the blank and click the button to inquire the transacting status.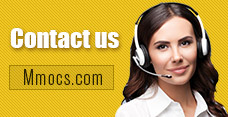 Why Choose Us
Lowest Price
We promise cheapest game currency for all games & platforms with timely update. There're also discounts on holidays.
Quick Transaction
We start transacting and dispatching your purchases once received your orders. No more than 30 mins process.
Safety Assurance
No hacked game currency or account. We promise 100% hand-farmed safe coins & credits with no banned precedent.
Refund Policy
Refund will be processed in 1-2 days, the specifically refund time is based on your payment company. We usually don't accept any request of refund after the order completed.
Notice
Using illegal Leveling or recharge service may cause you account banned!
Echo of Soul Gold News & Guides
Echo of Soul All-Included Walkthrough & Tips 2018

Echo of Soul Guide
2018-01-18 09:14:34
Echo of Soul
(EOS) is a free-to-play MMORPG developed by Nvius and published by Aeria Games for PC in 2013. EoS features a set of unique PvE and PvP combat, which is much unlikely with traditional online video games for the
Soul System
. The Echo of Soul is not so rookie friendly for gamers, so we
Mmocs.com
now here to teach you the most important skills in the game. Keep following us
Echo of Soul Guide
, you can always learn something from it, especially for gold farming aspect. We also provide Cheap EoS Gold for our customers, mark our site in case of one day you need it.
Classification
Priority should be given to class selection. Classes are gender locked in
EoS
. At the moment there are only five but Warlock is in the works based on what the Devs have said. Plus there are already tabs for Warlock in the marketplace. Here I'll give you a listing of each class and it's available roles. I haven't gone far with any class except Guardian so I can't give specific details. I'd recommend reading through all the skills on your path before you start spending points, as it requires a rare item to respec. If you know what you want to do with the class it makes choosing your skills easier. For example I plan on making the Huntress that these menus are for a single target burst main. When I unlock the second spec option, I'll make a separate AoE spec.
Cooking
The first place you can pick up cooking is in Mnemos. At about Lv.8 in
Echo of Soul
, when you're doing the Shaman bit after saving the town you should see him. Purchase Ingredients x40, Craft 40, Learn New Recipies, Repeat. For the first 80 levels you can purchase the ingredients right from the trainer. I made the following: Gourmet Cheeseburger x40. Welcome to Mmocs.com, we are the best store for
Cheap EoS Gold
. Buy now to enjoy the huge discount! Ingredients: Dry Whole Wheat Bread x40. Gourmet Cheese Sausage x40. Ingredients: Dried Sausage x40. Everything is 1 silver, so it really doesn't matter what you use if you're just focused on leveling it up. Just be sure to sell it back to the merchant when you make it if you want to get your money back.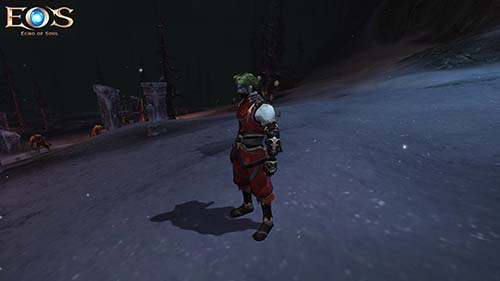 Crafting
Once you reach level 7, you can learn a profession by talking to one of the professional NPCs in Mnemos. These professional NPC's titles are marked on the map to help you find them more easily. If you don't seize the chance to acquire a profession in Mnemos, never fear! You can learn a profession from any professional NPC at any time. Using skills consumes your energy. Luckily, you can recover energy by eating food! So we
Mmocs.com
come and help you to get through the tough stage of the game by offering
Cheapest EoS Gold
for all of our customers. However, your character's stomach has its limits, which means there's only so much food you can eat in a given time frame. Your character's satiety decreases over time. If you find it's difficult to achieve, it doesn't matter. We Mmocs.com also provide safe and
Cheap Echo of Soul Gold
for you. Enjoy your game from now. You should always try to digest meat to gain more energy without filling you up! Remember: resetting your profession or hobby also resets your Skill EXP! Even if you take up one of your old professions or hobbies, you'll have to accumulate EXP all over again.
Mmocs.com
– Best shop of EoS Gold, provides Cheap, Safe, Fast Echo of Soul Gold 24/7! Do not indulge in guides and tips online, those are the experience of other veteran gamers, may not suits you well. If you're new gamer of the game, you can refer to some of the advantages of the instructions, but if you've already played the game for more than a month, just jump to the key point of the article to get what you're lacking of, so be smart when you're learning the skills of others.