Type your order sheet number in the blank and click the button to inquire the transacting status.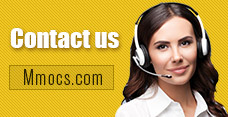 Why Choose Us
Lowest Price
We promise cheapest game currency for all games & platforms with timely update. There're also discounts on holidays.
Quick Transaction
We start transacting and dispatching your purchases once received your orders. No more than 30 mins process.
Safety Assurance
No hacked game currency or account. We promise 100% hand-farmed safe coins & credits with no banned precedent.
Refund Policy
Refund will be processed in 1-2 days, the specifically refund time is based on your payment company. We usually don't accept any request of refund after the order completed.
Notice
Using illegal Leveling or recharge service may cause you account banned!
Yulgang 2 Gold News & Guides
Yulgang 2 1st CBT Review: The Martial Arts World Remains Equally Stirring After 30 Years

Yulgang 2 Patches
2016-12-26 10:29:50
Korea-based Mgame's highly-anticipated online martial arts game Yulgang 2, which made its first appearance at G-Star 2011, carried out its first CBT from Dec. 15 to Dec. 17.

With its stories taking place 30 years after its prequel Scions of Fate, Yulgang 2 evolves the prequel's world lore and tells what happen to the prequel's characters 30 years later.

The Bugs in Trial Version Have Been Fixed

Prior to the first CBT, Yulgang 2 released a trial version at G-Star 2011. However, there were some serious bugs in this trial version, i.e. the in-game non-targeting combat system encountered problems frequently, and character movements were unsmooth. For this reason, Mgame announced a delay in the game's first CBT which was originally set to start on Dec. 2 as well as a massive game update. In the first CBT, awesome gameplay content was presented with the above two shortcomings adjusted, and its dazzling actions & diversified game elements were well received by both male and female players.

Yulgang 2's first CBT version depicts the martial arts world and actions to the utmost, and according to Mgame, players are expected to achieve key gaming experiences starting from Lvl 20.

All-new Stories & World Lore

In the first CBT, Yulgang 2 empowered players to choose from among 3 classes, fight by use of the weapons like swords, spears and wands, and appreciate this orthodox martial arts game through joining fast-paced combats and applying flexible fighting skills.

Players could also apply different types of qinggong (one of the game's key features) according to different terrains and monsters. That is, they could fly around in combats like the knights-errant in martial arts films simply through enabling the qinggong UI in the center of the screen.

Only a very small part of the game was made public in the first CBT, and more content will show up in future tests successively.

Massive duels against bosses were demonstrated in Yulgang 2's first CBT too, where the classic evil forces in the original comic book Yulgang emerged without any changes.

The Martial Arts World Remains Equally Stirring after 30 Years

In the first CBT, certain modifications were made to the storyline of Yulgang 2. he shocking secrets hidden in the martial arts world were unveiled through the two all-new chapters – "the conflict between a mother and a son" and "the reemergence of the eight major chess manuals".

Yulgang 2's first CBT version is endowed with stimulating content indeed, and inherits the original's storyline skillfully. It depicts what happen to the characters in the prequel Scions of Fate encounter after 30 years, and shapes a brand-new stirring martial arts world.