Type your order sheet number in the blank and click the button to inquire the transacting status.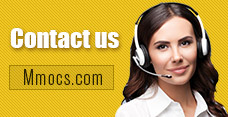 Why Choose Us
Lowest Price
We promise cheapest game currency for all games & platforms with timely update. There're also discounts on holidays.
Quick Transaction
We start transacting and dispatching your purchases once received your orders. No more than 30 mins process.
Safety Assurance
No hacked game currency or account. We promise 100% hand-farmed safe coins & credits with no banned precedent.
Refund Policy
Refund will be processed in 1-2 days, the specifically refund time is based on your payment company. We usually don't accept any request of refund after the order completed.
Notice
Using illegal Leveling or recharge service may cause you account banned!
Far Cry New Dawn Credits News & Guides
Where To Farm Ethanol To Rank Up Your Weapons In Far Cry New Down

PS4 Games
Xbox One Games
PC Games
Ethanol Farming Guide
2019-02-22 08:48:18
As a first person shooter game,
Far Cry New Down
is a spin-off of the popular game Far Cry. Since its release on February 15 th, it received positive reviews from fans all over the world. Just like any other game,There are
many different crafting ingredients
in Far Cry New Dawn, with
Ethanol
being one of the most important ingredient. Therefore, in this article, we'll be focusing one of those resources - Ethanol, a special fuel, which is used for upgrading facilities in Prosperity and the homebase of Prosperity, and presenting some effective ways to farm them. So, keep on reading.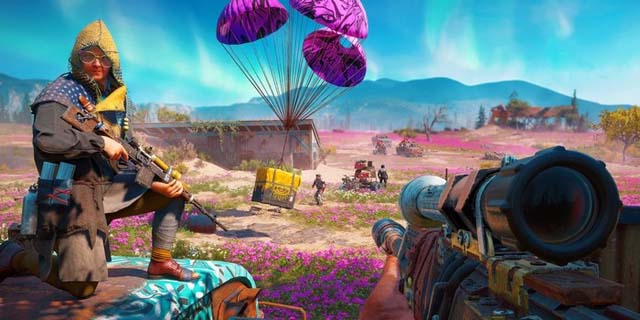 What is the ethanol used for in Far Cry New Down?

Since Far Cry New Down has just been upon us for a while, I bet that many users don't know the full use of Ethanol yet. In Far Cry New Dawn, Ethanol is used as the main fuel source. Ethanol is needed to upgrade your Homebase Facilities in Prosperity. Upgrading your Prosperity Homebase will help you to craft better weapons, have higher base health, and make use of useful maps which lead you to collectibles and Treasure Hunts. Picking up those vital facility upgrades will increase your chance of survival when you take on the stronger enemies and harder missions. Now let's see how to craft Ethanol in Far Cry New Down.
Where to farm ethanol in Far Cry New Down?

Basically, there are three kinds of ways to craft ethanol in the game.

1. Capturing Outposts

This is the quickest way to obtain a huge amount of ethanol in the game. Every outpost in Far Cry New Dawn rewards Ethanol upon completion and there are a total of 10 Outposts in the game which are easy to locate due to the smoke coming out of them. Moreover, when players complete an outpost they will typically learn the location of another. Each outpost has three tiers of difficulty (levels 1-3), but they all start at a base level that rewards 100 Ethanol. If players complete the outpost without triggering alarms (+50 Ethanol) or if they are undetected (+100 Ethanol), they will earn additional Ethanol. Then, once an outpost is complete, the player can choose to scavenge the outpost for additional Ethanol at a rate of 50 for level 2 and then 100 for level 3. This means you have to hand back the Outpost back to the enemies which will increase the difficulty level. If you conquer it again, the amount of Ethanol looted increases as well.

2. Ethanol Tankers

This is a very quick and easy way to procure 75 Ethanol. Your enemies will randomly spawn with Trucks that have Ethanol Tanks. So, liberate an Outpost and then stand on a street near that Outpost until an Ethanol Tanker Truck drives by. Usually, they should spawn within a few minutes. Take down the driver, however ensure you don't shoot the tank before you get in the truck since they are highly explosive.

3. Ethanol from Supply Drops

Last, look for Supply Drops. These are random drops that always drop very close to the player. Look up to spot a plane crossing the sky above you. It will generally fly very close but will drop a crate a short distance away. Head to the crate and secure it, killing any Highwaymen that show up, and some most certainly will. Once you interact with and secure the crate, expect to earn in the range of 30 to 40 ethanol. This is quick and easy as you immediately get the materials inside and don't need to stray from your current objective.which isn't a bad haul for 30 seconds of work.

Can You Buy Ethanol Using Far Cry Credits?

Unfortunately, you are not able to buy ethanol with credits in the game. However, there is a multitude of other different resources available for buying in Far Cry New Dawn. So, if you lack one of them, come to mmocs.com for Cheap Far Cry New Down Credits. Comparing with official in-game store, our price price is much lower and our items are definitely safe as well. Additionally, with coupon code "MMOCSVIP", you can enjoy 3% off when you buying. So, have a try.