Type your order sheet number in the blank and click the button to inquire the transacting status.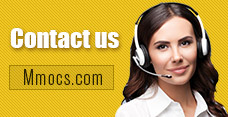 Why Choose Us
Lowest Price
We promise cheapest game currency for all games & platforms with timely update. There're also discounts on holidays.
Quick Transaction
We start transacting and dispatching your purchases once received your orders. No more than 30 mins process.
Safety Assurance
No hacked game currency or account. We promise 100% hand-farmed safe coins & credits with no banned precedent.
Refund Policy
Refund will be processed in 1-2 days, the specifically refund time is based on your payment company. We usually don't accept any request of refund after the order completed.
Notice
Using illegal Leveling or recharge service may cause you account banned!
World of Tanks Blitz News & Guides
Things I Wish I Would Know Early When Playing World Of Tanks: Blitz

PS4 Games
Xbox One Games
PC Games
World of Tanks Blitz Beginner Guide
2019-02-23 08:48:46
As one of the most popular MMO Games,
World of Tanks Blitz
has proved it popularity with hundreds of millions of players from all over the world. Just a couple of days ago, Wargaming has released
its latest update, update 5.8.0
, which is now available on all World Of Tanks Blitz platforms with new content. As a experienced player of World Of Tanks Blitz for nearly five years, today, in this article, I would like to share some essential tips that I wish I could know at the beginning of the game for those new beginners or who are intended to have a try at the game. So, keep on reading.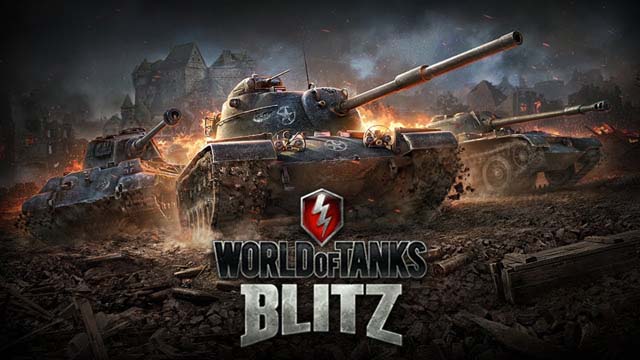 Preparation Tips

At the beginning of World Of Tanks: Blitz, you have three tanks at disposal, all of them being light tanks and you'll pay the role as a scout. Light tanks are not heavily armored, while they are speedy and excel as as inconspicuous scouts. All you need to do is to use your agility to run around the heavier tanks and take down them on the battle field.

Now it's time to equip your tanks with armo and consumables. As beginners, I recommend you to bring 50 AP bullets and from 5 to 10 rounds of HE ammo with your starting tanks for each round in case of emergencies.

As with consumables, there are many kinds of consumables in the game, and each of them has different uses. Herein I just recommend the 3 most vital ones that you should bring with you. First, the repair kit, which is used for fixing any damaged equipment, the first aid kit, which heals injured crew members, and the fire extinguisher, which, puts out fires.

After you've been in the game for some time, you will move up to heavier tanks. You will gradually unlock medium tanks, heavy tanks and Tank destroyers in the game. Wanna unlock more tanks? Come and buy Cheap World Of Tanks Blitz Gold at mmocs.com. Comparing with official in-game shop, our price is much lower and our items are definitely safe. Moreover, with coupon code "MMOCSVIP", you can enjoy additional 3% off. Every tanks has to played differently to have good results. The following is a list of the features of each tank:

Light Tank: Light tanks are fast and excel as inconspicuous scouts and try to keep the enemies visible.

Medium Tank: Medium tanks are universal fighters with a good cannon and standard armo. They support heavy tanks or they try to sneak up from behind.

Heavy Tank: heavy tanks are the most armored with much health and are best in protecting other tanks from damage, however, they are slow on speed.

Tank Destroyer: The snipers between the tanks. They are specialized armored fighting vehicles designed specifically for destroying heavily armored tanks. Try to avoid confrontation.
Combat Tips

1. Never capture a base so early, so the enemies can spot you if you capture the base so early. Capture the base when you have a plenty of allies against the small number of enemies unless all of the enemies are the destroyers.

2. Never be aggressive and be open front to attack them, the enemies will kill you so quickly. Behind the rocks, buildings or bushes and waiting until more enemies to come, so the allies can take the advantage.

3. Always must have only one sniper(destroyer) to behind the allies, so the sniper can help you to kill the enemies. The sniper must be protected.

4. Always behind your ally heavy tanks as your shield if you move ahead and pass the rocks, buildings or bushes. The enemies tend to shoot the front target, so the behinders can spot them so easily. If no heavy tanks, try find a next object to protect you(not good idea to pass the shield if there is a eye-wide area)

5. Each ally tanks must be closer to each other like 25m-100m away, less chance for enemies to spot your allies.