Type your order sheet number in the blank and click the button to inquire the transacting status.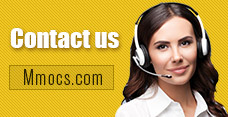 Why Choose Us
Lowest Price
We promise cheapest game currency for all games & platforms with timely update. There're also discounts on holidays.
Quick Transaction
We start transacting and dispatching your purchases once received your orders. No more than 30 mins process.
Safety Assurance
No hacked game currency or account. We promise 100% hand-farmed safe coins & credits with no banned precedent.
Refund Policy
Refund will be processed in 1-2 days, the specifically refund time is based on your payment company. We usually don't accept any request of refund after the order completed.
Notice
Using illegal Leveling or recharge service may cause you account banned!
Anthem Account News & Guides
How To Upgrade Your Gear Through Looting and Crafting in Anthem

PS4 Games
Xbox One Games
PC Games
Anthem Upgradind Gear Guide
2019-02-25 08:54:18
Anthem features several different rarities for gear. To increase their gear score, Anthem features several loot tables that will reward powerful gear to players based on pilot level and the difficulty you are playing. As you level up, the higher your Pilot Level the stronger your enemies will be, and likewise the higher the Difficulty setting the stronger your enemies get too. Imaging that you are at the level cap of 30, but all you've got are rubbish guns and abilities, that's why farming for the best loot for powerful weapons is so important and necessary. In this article, we've laid out some best ways to go for it.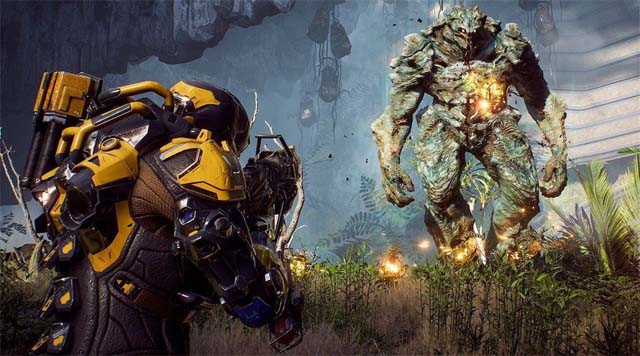 Anthem's gear system will feature a few different rarities for players to chase after: Common (White), Uncommon (Green), Rare (Blue), Epic (Purple), Masterwork (Orange), and Legendary (Yellow). To upgrade the gear, players have to increase gear score by two ways: crafting or loot.

Anthem's Loot System Explained

Earning Gear Through Looting

The rarity of the loot that can drop out in the game - from chests, slain enemies, and completing missions in general - is dictated by your Pilot Level. Again, more on that in our guide on XP and how to level up fast in Anthem, but here are those tiers:

Pilot Level 1 - 9: up to Uncommon (Green) loot
Pilot Level 10 - 19: up to Rare (Blue) loot
Pilot Level 20 - 29: up to Epic (Purple) loot
Pilot Level 30+: up to Masterwork (Orange) loot, which a chance of Masterworks instead dropping as the top-tier Legendary (Yellow) loot. A small amount of Masterwork weapons will also start appearing from Level 25 upwards.

Regardless of the difficulty you play on, these are the maximum tier of loot rarity you can earn at the given Pilot Levels. Higher Difficulties give you higher probabilities of that top tier of loot that's available dropping.

Earning Gear Through Crafting

Crafting is also another decent way of getting good equipment early on, instead of waiting for some good luck grinding out in the wild. To craft for better gear, you'll need two things: crafting materials and blueprint. To collect wanted craf, come and buy Cheap Anthem Shard Packs from our website, mmocs.com. Comparing with other online in-game coin seller, our price are much cheaper. Moreover, you can enjoy 3% off with a coupon code "MMOCSVIP".
How to Get Crafting Materials?

Anthem has three generic crafting materials: Chimeric Alloy, Chimeric Compound, and Weapon Parts. There are also four Ember crafting materials: Uncommon, Rare, Epic, and Masterwork. (There may also be Legendary Embers, though that isn't clear yet.) Finally, there are unique crafting parts for each of Anthem's Javelins — Ranger, Interceptor, Colossus, and Storm Parts.

Here's where you could find them:

Chimeric Alloy and Chimeric Compound are plants and rocks during missions and Freeplay. You can also get them when you dismantle certain types of gear.
Weapon Parts are inside of part containers during missions and Freeplay. You can also get them you dismantle certain weapons.
Embers are random drops from harvesting. You can also get them from dismantling items of each specific rarity.
Javelin Parts are a byproduct of dismantling parts unique to each Javelin. For example, Ranger Components give Ranger Parts while Interceptor Components give Interceptor Parts.

How to Unlock Blueprints

Blueprints are the actual items that you'll craft gear based on. To craft any weapon or piece of gear, you're going to need to first obtain its blueprint. Unfortunately, blueprints can only be obtained one way, by completing different Challenges in Anthem. You can check out the various Challenges available from the menu, so make sure you're keeping an eye on those Challenges and working towards completing them if you want to unlock more blueprints.