Type your order sheet number in the blank and click the button to inquire the transacting status.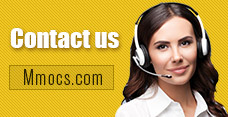 Why Choose Us
Lowest Price
We promise cheapest game currency for all games & platforms with timely update. There're also discounts on holidays.
Quick Transaction
We start transacting and dispatching your purchases once received your orders. No more than 30 mins process.
Safety Assurance
No hacked game currency or account. We promise 100% hand-farmed safe coins & credits with no banned precedent.
Refund Policy
Refund will be processed in 1-2 days, the specifically refund time is based on your payment company. We usually don't accept any request of refund after the order completed.
Notice
Using illegal Leveling or recharge service may cause you account banned!
POE Exalted Orb News & Guides
What to Expect from Path of Exile's Delve Release Date Will Introduce First Infinite Dungeon

Path of Exile Orb
Path of Exile Patches
Xbox One Games
PC Games
Path of Exile Tips
2018-09-05 08:58:54
Path of Exile:
Delve is the next big update for the free-to-play action-RPG, most notably bringing us an infinite dungeon set in the depths of the
Azurite Mine
. Delve launches on PC August 31 in an infinite dungeon, an adventuring complex without end. You roll up a new character and head into the Azurite Mine, and as you explore, you find that the darkness is full of dangers.
As with each new
Path of Exile season
, Delve refreshes the core gameplay loop, while also adding new items, mechanics, enemies, skills, and environments to explore. If you single out one balance change that got fans hyped up, it would be the way spell blocking works. They will not longer require other skills to finish casting, as they can now be used in conjunction. That said, the instant skills will not be usable while the character is disabled via stuns or freezes.
Along with the many quality of life changes, this expansion addresses one of PoE's biggest issues: retention. There are also a host of small skill and ascendancy changes that have been leaked and will be explored fully in the patch notes just before the league drops.
The last major expansions for Path of Exile included Fall of Oriath, which brought in numerous new story Acts and bosses to tussle with, and War for the Atlas, a heavy update to the end-game. Use this 3%-off coupon to buy Cheap Path of Exile Orb from our site: "
MMOCSVIP
".
The Azurite Mine
Left untouched for over 250 years, the Azurite Mine has been consumed by a malevolent darkness that cast out the
Eternal Empire
. Niko, an inventor, has harnessed the power of Voltaxic Sulphite to create a machine called the Crawler that can pierce the darkness.
New And Revamped Skills
Path of Exile: Delve includes ten powerful new or completely reworked skills, centered around two character archetypes: the Guardian and the Pathfinder. Play as a holy warrior who strikes down foes with lightning damage while benefiting teammates and minions.
The Timeworn Reliquary
In your travels across Wraeclast, you may very rarely discover a
Timeworn Reliquary Key
. This key will open a portal to the Timeworn Reliquary which contains one of 150 Unique Relics from past Path of Exile leagues.
Path of Exile is currently in the middle of its Incursion Challenge League, but that's not stopping developer Grinding Gear Games from planning more updates. Come to
mmocs.com
, we will promise to make fast delivery, and always prepare large stock and offer 24/7 online service. You are also promised to receive your Path of Exile Orb within 5mins after you pay. Azurite located within the mine can be used to upgrade the Crawler, flare capacity, and much more to help venture deeper into the mine. Players will find significant changes in areas including
Trap Throw Time, Instant Skills, Spell Block, Movement Skills, Shield Charge
and several others.
Free to play action RPG
Path of Exile Orb
will have a new league called Delve going live today at 1 PM PST. With 40 new challenges and new rewards to earn upon their completion, there's plenty of reason to hop back into Path of Exile. t never ends, and only gets harder as you go, with areas eventually surpassing the end-game maps in challenge. The deepest dives will be tracked via a leaderboard called the
Depth Ladder
. Grinding Gear Games managing director Chris Wilson told me that Path of Exile could generate a mine with levels in the five figures.
Toxic Rain is another new Path of Exile skill for bow-using
Chaos Pathfinder
builds. One of the more subtle additions coming as part of the Delve update is a batch of new crafting items that let you determine what kind of stat bonuses your finished item will possess. A new type of item that can be found very rarely is the Timeworn Reliquary Key.