Type your order sheet number in the blank and click the button to inquire the transacting status.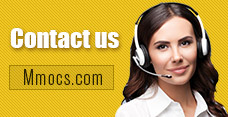 Why Choose Us
Lowest Price
We promise cheapest game currency for all games & platforms with timely update. There're also discounts on holidays.
Quick Transaction
We start transacting and dispatching your purchases once received your orders. No more than 30 mins process.
Safety Assurance
No hacked game currency or account. We promise 100% hand-farmed safe coins & credits with no banned precedent.
Refund Policy
Refund will be processed in 1-2 days, the specifically refund time is based on your payment company. We usually don't accept any request of refund after the order completed.
Notice
Using illegal Leveling or recharge service may cause you account banned!
The Division 2 News & Guides
The Division 2 Guide: New Specialization Gear Sets Are On The Way

The Division 2 Guide
Specialization Gear Sets Guide
Specialization Gear Sets Aces and Eights
2019-05-05 08:53:15
The Division 2 gear sets provide unique bonuses and abilities on your Division Agent
, giving you an edge over opponents and allowing you to specialize in one area of combat. According to leaks,
it seems that The Division 2 will be receiving new Gear Sets in the future
after True Patriot and company proved underwhelming, for the moment. These new sets will still follow the six-piece format but they will also require specific specializations.
The new sets will be named Aces and Eights which will be for Sharpshooter, Tip of the Spear for Survivalist and Negotiators Dilemma for the Demolitionist.
So, The Divison 2 will soon introduces new 3 gear sets in its upcoming update. So far, it hasn't been revealed yet that how to get the components yet. Below, there's a video for you to get a closer look at the new 3 gear sets.
Note: These sets are on the PTS so they are subject to change until the update actually drops!
The new sets will be named
Aces and Eights
which will be for Sharpshooter, Tip of the Spear for Survivalist and Negotiators Dilemma for the Demolitionist.
Aces and Eights might be able to compete with Brand sets that are aimed at marksman rifle usage - most notably the Airaldi Holdings brand bonuses. The bonuses will be:
ACES AND EIGHTS
(requires Sharpshooter specialization for 5 and 6 piece bonuses)
2/6: +20.0% Weapon Handling
3/6: +20.0% Accuracy
4/6: +10.0% Marksman Rifle Damage
5/6: Dead Man's Hand:
flip a card by shooting an enemy with your Marksman Rifle, headshots flip two. Full House refills your weapon and stops ammo depletion for 10 seconds. 4 of A Kind grants 30% bonus armor for 10 seconds. Aces and Eights grants the next 5 bullets 100% damage.
6/6: Sheriffs Favor:
Effects of Dead Man's Hand are applied to all of your Party/Raid members.
TIP OF THE SPEAR
(requires Survivalist specialization for 5 and 6 piece bonuses)
2/6: +20.0% Pulse Skill Power
3/6: +20.0% Cooldown Reduction
4/6: 20% protection from Elites
5/6: Electromagnetic Trigger:
Crossbow bolts are equipped with proximity detonators. On impact, bolts trigger a 9m pulse.
6/6: Aggressive Recon:
When killing an enemy, trigger a small pulse from their location. Party/Raid members deal 20% extra damage to pulsed targets.
NEGOTIATORS DILEMMA
(requires Demolitionist specialization for 5 and 6 piece bonuses)
2/6: 10,000 Armor On Kill
3/6: +30.0% Health
4/6: 30% Explosive Resistance
5/6: Blowback:
Launch a grenade at the target that depleted your armor, can occur once every 3 seconds.
6/6: Press Home the Advantage:
Explosions caused by the player stacks a bombardier buff. Each stack of the buff grants Party/Raid members +10% explosives damage and the player with 10% bonus armor for 10s.
Early before, The Division 2 released the first three gear sets alongside the Tidal Basin Stronghold and World Tier 5 on April 5, 2019. They are True Patriot gear set, Ongoing Directive gear set and Hard Wired gear set. Have you obtain them yet? If not, you can check the video above for some advice. Once the new specialization gear sets come out,
Mmocs.com
will tell you how to obtain each of them. As you progress the game, to make it easier for you, you can come to mmocs.com for
Cheap The Division 2 Credits
to unlock more powewrful weapons and gear.