Type your order sheet number in the blank and click the button to inquire the transacting status.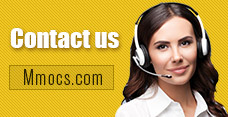 Why Choose Us
Lowest Price
We promise cheapest game currency for all games & platforms with timely update. There're also discounts on holidays.
Quick Transaction
We start transacting and dispatching your purchases once received your orders. No more than 30 mins process.
Safety Assurance
No hacked game currency or account. We promise 100% hand-farmed safe coins & credits with no banned precedent.
Refund Policy
Refund will be processed in 1-2 days, the specifically refund time is based on your payment company. We usually don't accept any request of refund after the order completed.
Notice
Using illegal Leveling or recharge service may cause you account banned!
Order & Chaos 2: Redemption Gold News & Guides
Order & Chaos 2 Redemption 3.0 Mage Build Guide

Order & Chaos 2 Guide
2018-02-02 09:47:07
Warrior
is always the first introduced class in most of MMORPG, because it's the most life-like class that has been existing IRL that rely on physical strength. Ranger is also real in life, but this kind of ranged class will be hard to get started by newb due to its fragile physical build and ranged skills. Mage is awesome in
Order & Chaos 2
, I think it has influences from the game's archetype WoW, in which Mage is also the most powerful class among all. So we Mmocs.com would like to introduce this class ahead of any others.
Mage can be built as
Elemental
and
Stargazer
, the former one is DPS build, the latter one is an assistive Healer build. Elemental features explosive damages spells, awesome in single PvP and group dungeons, while Stargazer will be welcomed by most of groups but weak in single combat. This
Order & Chaos 2 Guide
covers both build of this class, just for your reference. The most important thing for wining is still the gameplay, without that you can hardly win even if with awesome build stats.
Order & Chaos 2 Mage Build Collections and Tips
Elemental
mages suck at PVP or PVE. For general questing and mass crowd control, it's okay. But Stargazer is seriously OP. Not very strong, but at level 75, it can heal , full health bar in an instant, and with the shield spell, you can actually remain invincible. But of course for arena, you need at least 2v2, with a tank. So we
Mmocs.com
come and help you to get through the tough stage of the game by offering Cheapest Order & Chaos 2 Gold for all of our customers. You can't do solo on PVP, but for PVE stargazer is Over Powered. For PVP, a team with stargazer is very strong. Elemental is really like a Canon made of Mud, very weak, and no healing at all. You will die instantly.
If you are against an aggressive warrior I like to start by either blinking over them with the Frostbite inscription at the beginning or by using your arcane blade to cut damage before you get speared. Another way to go about this would be to start Electrostatic and then before they stun you with spear to walk out you use Arctic Blast, thanks to them casting spear they won't have enough time to debuff the ice, which leaves them stunned.
Either way I like to believe it's really important to keep a distance from warriors
. Landing your stun and deal some damage, after that just kite and try to block damage.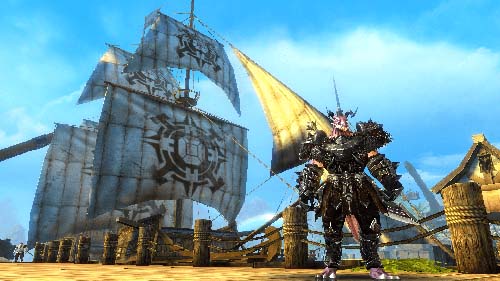 One good suggestion is to turn off tap to move in the settings
. You're probably going to be tapping on a lot of other characters accidentally in the scrum of the opening areas, and when you tap to deselect them, you'll end up jogging off if you haven't killed the functionality. When your leveling process stuck by the Gold, and you don't have sufficient time to farm enough Gold in the game, the wisest choice for you is to
Buy OC2 Gold
from us. We promise cheap price, fast transaction, safe payment for all orders. Patience is also a virtue to begin with. There are likely to be a lot of people running around trying to complete the same quests as you, so try not to become enraged when someone snaffles that quest item before you.
Above all are the
Mage Build
for Elemental and Stargazer and some useful universal tips for all classes for PvE and
PvP
. Follow the tips and guides to build your own mage in Order & Chaos 2 Redemption. Most important: you need to choose corresponding weapons and gears for your level and capital. If you cannot reach the standard we introduced, it's no matter, just do what you can do accord to the awesome build walkthrough. We offer
Cheap Order & Chaos 2 Gold
for you. Remember to find discount code in our previous news and guides, you can also contact our customer service for help.