Type your order sheet number in the blank and click the button to inquire the transacting status.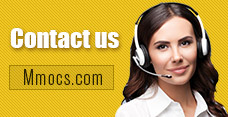 Why Choose Us
Lowest Price
We promise cheapest game currency for all games & platforms with timely update. There're also discounts on holidays.
Quick Transaction
We start transacting and dispatching your purchases once received your orders. No more than 30 mins process.
Safety Assurance
No hacked game currency or account. We promise 100% hand-farmed safe coins & credits with no banned precedent.
Refund Policy
Refund will be processed in 1-2 days, the specifically refund time is based on your payment company. We usually don't accept any request of refund after the order completed.
Notice
Using illegal Leveling or recharge service may cause you account banned!
Aura Kingdom Gold News & Guides
Aura Kingdom Guardian Tank & 2nd Melee DPS Build Walkthrough for F2P Gamer

Aura Kingdom Guides
2018-02-04 09:24:04
Aura Kingdom
is the most popular MMORPG among teens this time, the game has many cute jobs and characters for gamers too choose for their avatar to start a fantasy journey in the game. While Duelist wields dual blades for melee combat, Lancer wields Lance to cast magic attacks for ranged or melee combat,
Gunslinger
deals great damage by its dual pistols, Sorcerer uses grimoire deal magic damage, our protagonist
Guardian
is a tank class, uses one-hand sword and shield. The fighting styles of each class are vary, one different with other distinctively. This Aura Kingdom Guardian Build Guide is aiming at telling our dear customers how to build their Guardian in Aura Kingdom without too much detouring and grinding.
If tanking is your thing and you love the class, we would recommend you to start with other classes first (such as main bard), or have your wallet ready to purchase some of the gears outright. Welcome to Mmocs.com, we are the best store for
Cheap Aura Kingdom Gold
. Buy now to enjoy the huge discount! We are not saying that you cannot play Guardian well without the money and gears, we are simply saying that you will have a much easier and happier time playing when you are decently geared.
Guardian is a pure Tank class in Aura Kingdom, but if you want you can despite of the nature attribute to build it as what you expected
. This means u will have a great advantage while questing you can take multiple enemies without dying fast so this means u could do quests faster than most other classes. When your leveling process stuck by the resources, and you don't have sufficient time to farm enough in the game, the wisest choice for you is to
Buy Aura Kingdom Gold
from us. We promise cheap price, fast transaction, safe payment for all orders. In Dungeons u will be the guy standing face to face with the boss u will take all the hits and make sure you keep the aggro. Make sure the boss will only attack you and not your party members.
Defense lowers the amount of damage enemies do to you. It's quite simple, this is a stat that you want capped, and the reason why it is advised you cap it is because as you get higher in level and your gear becomes better, capping this stat becomes significantly easier with the help of numerous amounts of stat points, envoy path points, and of course, gear. Take it easy, that's not the only way for you to earn Gold in the game! We Mmocs.com also provide Cheap Aura Kingdom Gold for you. You can save lots of money by buying
Cheapest Aura Kingdom Gold
from Mmocs.com. Essentially, when you can sit at 75% defense in combat, the remaining points not necessary to do so should be diverted in to increasing your HP.
Brew your healing skills once been impacted by terrifying roar if you are in danger of dying also to get out of strong boss AOEs use wind fury but make sure you have aggro (preferably after using terrifying roar use wind fury this way you don't chase the boss and have someone die). Do not learn skills you dislike, which anyone else regarded decent, just follow your heart to play the game. After all, you can restart the game by selecting another class and create another character to mend the mistake. If you are in serious danger and are about to die use your Eidolon's ultimate this gives ballad some time to heal you but also makes you invincible for the time. Use these skills in order from 1 to 4 whenever they are off CD vs bosses.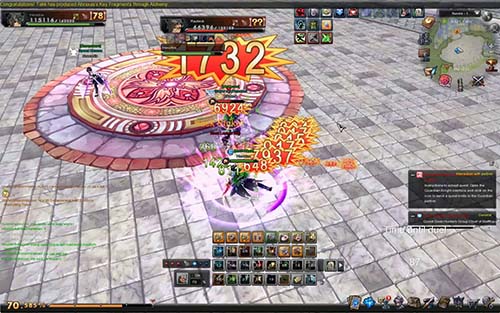 Keep in mind,
your crit damage to boss must be capped for your guardian
same like damage to boss on your detail stats, because guardian is lack dealt damage to enemy so you need try to capped it to get better
DPS
on your guardian. This important for guardian. For armor, choose dark element, because in AK dungeon is most on dark element enemies' skill. so you need that element resistance bonus for your defenses. about card enchanted in your gears get the orange card with damage stats, you can see above that picture how is it.
Mmocs.com
– Best Store for
Cheap Aura Kingdom Gold
. Save your Time and Energy of farming in the game, just buy our cheap gold. You can have more funny time with it. The purpose of the creation of online is for making money for the company, so every online video game has some tedious farming content, and some greedy in-game purchases. Read more
Aura Kingdom Guide
from us to renew your game skills with patches. Our store is built for eliminating the imbalance and unfair phenomena in the game. Hope you can play Aura Kingdom with good mood.