Type your order sheet number in the blank and click the button to inquire the transacting status.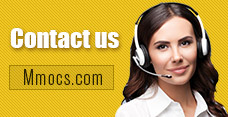 Why Choose Us
Lowest Price
We promise cheapest game currency for all games & platforms with timely update. There're also discounts on holidays.
Quick Transaction
We start transacting and dispatching your purchases once received your orders. No more than 30 mins process.
Safety Assurance
No hacked game currency or account. We promise 100% hand-farmed safe coins & credits with no banned precedent.
Refund Policy
Refund will be processed in 1-2 days, the specifically refund time is based on your payment company. We usually don't accept any request of refund after the order completed.
Notice
Using illegal Leveling or recharge service may cause you account banned!
NBA 2K21 MT News & Guides
NBA 2K21 Guide : Where and How to Change Camera Angles & Changing Options in Neighborhood Mode

PC Games
NBA 2K21 MT Coins
Neighborhood Mode
How to Change Camera Angles
2020-10-29 09:30:02
There are lots of camera angles to choose from with many customizable options in NBA 2K21. It's absolutely a good idea to change the camera angle before doing anything else when we start up NBA 2K21 for the first time. Originally, it is set to the standard broadcast angle. Which camera angle is the best to play will depend on you. In order to get a good view of the court from it, you must learn how to adjust it, here is a guide for you to refer to!


Where and How to Change Camera Angles in NBA 2K21
You can change quite a few things with the game in the NBA 2K21 settings on main menu, but not the camera angles or view. However, the main menu does allow "camera shake" to be turned on or off. And you need to be in an actual game of some sort to change the camera settings. Once you're playing a game, press the small Options/Menu button on the PS4 or Xbox One controller. This brings you to a Pause/Menu screen for NBA 2K21.
Select "Camera" from the menu options. It will bring up a look at your current game paused with Camera Options you can adjust.
However, there are also many preset cameras select from. To see the preset camera views, press L1 or R1 on the PS4 controller (LB or RB) on Xbox One controller to cycle through various camera views. They include Broadcast, Broadcast Generic, Broadcast Low, Drive, High, Nosebleeds, Parametric, Player Lock, Side, Skybox, Swivel, 2K, and 2K Low.
As long as you have the camera the way you would like to appear for your games, exit from the Camera Options. You'll get a reminder asking if you want to save. Just remember to save whatever adjustments you make to the presets once you're done.

Changing Options in Neighborhood Mode
Changing the camera angle in the online Neighborhood mode works a little differently since you can't bring up the menu by pressing options. Instead, simply press right on the d-pad to change the camera set up.

What is the best Camera angle in 2k21?
What is the best Camera angle in 2k21? Maybe it is hard to say, it relies on your subjective feelings and experience. Choose the one that gives you the full and proper view of the court so adjust the settings accordingly. Many players prefer playing in the 2K camera angle since it provides a clear view of the whole court. Perhaps, the camera angle which allows you to see the court the most clearly is in the 2K view.
As is known, in NBA 2K21, it is a long-term process to grind NBA 2K21 MyTeam MT, players need to confront challenges in different game modes, Domination, TTO and Triple Threat Offline, and get rewarded. Some players may find it hard to earn MT. So, the best way to get NBA 2K21 MT is to buy from a reliable online game store. It happens that
NBA 2K21 MT
for Hot Sale at
mmocs.com
. As a leader in game market, we have been focusing on customer satisfaction and top-quality services. Thus, we will provide the lowest prices, 100% safety guarantee, and fast delivery to all of you! Meanwhile, 24/7 live chat and global payments are available! Any doubt, please free to contact us! Welcome to join us, and enjoy the biggest discount ever!