Type your order sheet number in the blank and click the button to inquire the transacting status.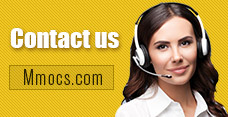 Why Choose Us
Lowest Price
We promise cheapest game currency for all games & platforms with timely update. There're also discounts on holidays.
Quick Transaction
We start transacting and dispatching your purchases once received your orders. No more than 30 mins process.
Safety Assurance
No hacked game currency or account. We promise 100% hand-farmed safe coins & credits with no banned precedent.
Refund Policy
Refund will be processed in 1-2 days, the specifically refund time is based on your payment company. We usually don't accept any request of refund after the order completed.
Notice
Using illegal Leveling or recharge service may cause you account banned!
NBA 2K21 MT News & Guides
How to Shoot Better in NBA 2K21 MyCareer & Neighborhood: Tips to Get Green with no Shot Meter

PS4 Games
PC Games
NBA 2K21 MT Coins
How to Shoot Better
2020-10-19 09:36:55
As is predicted, the new shooting mechanic has been the talk on the first official day of release for NBA 2K21. On balance, most players find shooting a little difficult. Mastering NBA 2K21 Shooting tips, and you can compete with the elite. There is a little difference in NBA 2K21 shooting compared with last year's game. In order to make sure you are ready for new challenges, we've put together these crucial NBA 2K21 shooting tips to aid you towards a Championship ring.
Here are significant shooting tips you should know before you play.


1.Understand the new shot meter
NBA 2K21 has removed the green meter from last year hoping that players work harder to score buckets. Instead of filling a bar until it is full, this year you need to let go of the Pro Stick or shot button in between a yellow marker that appears at different positions within the new bar. This yellow marker changes positions depending on where you are on the court, meaning you're never shooting the same shot twice. It takes time to adjust, but this new way of shooting pushes you to master different areas of the court in ways you may not have thought of before.
2.Turn off the shot meter
Not keen on the above? Heading into the options and turning off the new shot meter enables you to focus more on the jump of your player. This provides a more natural approach to shooting, and takes away the distraction of focusing on the new meter – which can at times be too small to see properly. If you decide to turn the meter off, make sure you let go of the Pro Stick (or shot button) just before you reach the peak of your jump for the best timing.
3.Avoid contested shots
Whatever game mode you're playing in, shooting whilst being heavily guarded almost always results in a missed shot. Finding open space or breaking away from your defender if you have the ball enables you to hit an uncontested shot. In MyCareer, find free space around the perimeter or call for other players to provide a screen (L1/LB) so you can move into open space. This allows you to shoot without having someone potentially blocking your shot or forcing an air ball.
4.Learn your Hot Zones
There has never been more of a focus on player Hot Zones or Badges as in NBA 2K21. Due to the new shot meter providing a tougher challenge, learning your player's optimal shooting zones are vital in hitting successful shots. Head into a Freestyle session in 2KU to spend time learning where players are likely to score from, by pressing the relevant button to see their Hot Zones (the TouchPad on PS4). Red and blue zones appear in the D, and these highlight where you're most likely to pick up success.
5.Earn Your Badges
Another key ingredient for success is knowing your player's Badges, and picking the correct ones when levelling up your MyPlayer. Heading to the courts in The Neighborhood is daunting at first, especially as building your stats is blocked by the VC (Virtual Currency) wall. By playing in MyCareer and in The Neighborhood, you acquire points in different areas such as Shooting and Playmaking. Once you fill one of these gauges, you are free to pick a new badge to give your player a skill boost.
6.Stand your ground
If you're faced with someone who can make great plays towards the hoop, standing your ground and forcing a charge can make the difference in the clutch. By holding Circle/B, you plant your feet and stand your ground, meaning if the opposition is running hard for a layup or dunk and they knock you over, they likely make an offensive foul and possession is given back to you. It's not a sure fire way to earn a foul, but it helps against stronger offensive players.
Here is everything we know about NBA 2K21 shooting tips, If you want to learn more, please come to mmocs.com. Once there is something fresh occurring, we will show it up at our site. We are a professional online game store committed to providing top-quality game services, for instance, game consulting, game coins, game packages and etc. It is widely acknowledged that NBA 2K21 MT Coins are important currency in the game. They can be used to buy star players and build top teams, even to purchase all the cards in the game in the Auction House.
NBA 2K21 MT Coins
on sale at
mmocs.com
, cheap, safe & fast. Join us, enjoy the lowest price. Any doubt, you can contact our 24/7 live chat for help. Welcome!