Type your order sheet number in the blank and click the button to inquire the transacting status.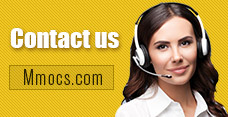 Why Choose Us
Lowest Price
We promise cheapest game currency for all games & platforms with timely update. There're also discounts on holidays.
Quick Transaction
We start transacting and dispatching your purchases once received your orders. No more than 30 mins process.
Safety Assurance
No hacked game currency or account. We promise 100% hand-farmed safe coins & credits with no banned precedent.
Refund Policy
Refund will be processed in 1-2 days, the specifically refund time is based on your payment company. We usually don't accept any request of refund after the order completed.
Notice
Using illegal Leveling or recharge service may cause you account banned!
Metin2 Yang News & Guides
Metin2 Lycan Build Guide Maximize DPS

Metin2 Guide
2018-02-10 08:54:22
Metin2
is a Chinese ancient story based online game, introducing the concept of Balance of Yin and Yang energy that is the basic of ancient Chinese martial arts. The game was not only popular in SEA but also hot in NA and EU regions for its fantasy graphics, balanced classes and mobs.
Along with enjoying the background story, you can make friends with others and chat with them freely
. By self-farming, your game could be tedious, you need to shorten the tasteless access by following our professional game guide here, and you can get chance to buy Cheap Metin2 Yang now. If you want to relief yourself from the tough grindy quests and farming works, just finish this guide first.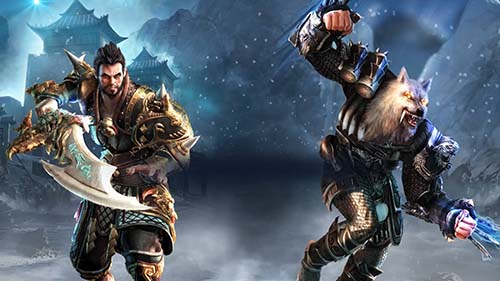 Strength on a Lucan has little or no impact to the damage you make, yes it boosts shred a bit but not as much as Dex does. Strength is the 3th stat to up on a Lycan. At level 35 you will struggle in PvP, better off going to 50, why? Now you can also
Earn Free Yang
by join our
Affiliate Program
. And you can earn an extra income from the best online game currency store. Cos you can have 3 master skills and 2 maxed stats, Int and Dex. In terms of skills Crimson wolf soul is a must, boosted significantly by Int items which you only need to have on when you use the skill, after that switch to PvP gears. After that it's a choice between claw shred and breath, all 3 have their merits but breath and shred are more PvP based and have better damage.
These skills and status suggest aren't exactly, I'm not sure if my suggests will help all players, depends on equipment, increase
Health Point
items and other buffs. In time if I will find out more helpful suggests I will share them with everyone. Once lacking of Yang, just buy on our site, now the Yang is on sale. Take your time to seize the great chance to relief yourself from the tough grind quests and farming works. Soon I will find out a combo for
PVP
players. Hit thanks button if I it was helpful, thank you. Good luck N' happy hacking! Everyone says something different if you take a look at the official Metin2 forums. Just try it out what suits you best.
That can be as funny as you want. You need to farm using your character. I will explain best methods for all levels. If you are around level 20, you could use horse riding tickets to find metins in first village and break them (gain books and some stones).
For levels 20: You can try cursed mobs, the map it's accessible from wasteland, or from second village, something village
. You can drop level 30 weapons and level 23 shields. For levels 40, you can hunt metins in second village, to gain some books and stones. Also kill esoteric to drop rib or level 39 bracelet and curse books.
First eye decides the impression, to gain trust try to constantly spam that chat, also try to leave the yangs that orcs drop on the ground, when your customer sees all of that yang he will obviously know you have been going at it for a few hours and your earning extra money through leveling. It's time for you to try the
Cheap Metin2 Yang
on our site. You will find it's even effective than this
awesome guide
. Making money this way has become possible due to the mixers and bless scrolls that you can obtain from the apprentice boxes, everyone needs those as they make it very easy to create the perfect FMS RIB and of course lv 33 armors.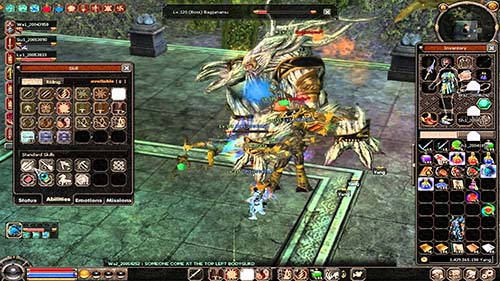 In order to make more currency at lv45, you have the chance to go to demon tower, to get there you go through into the forbidden temple (blue dot in middle island of Nula) and go all the way around till you get to the center of the map. If there will be a way to earn Yang faster, it will be buying
Cheap Metin2 Yang
from
Mmocs.com
. Trust us and also give yourself an one and only chance to make Huge Yang with
Cheapest Price
. I suggest not going to demon tower till lv 40. the demons are lv 55 but they are incredibly weak for their level. they drop lv 63 bows, daggers and two hand swords (which sell to trade good vendor for about 48k) they drop a lot of good gold too.
Farm in a particular order can enhance your efficiency of farming yang in Metin2. The yang is one of the most important resources and currencies in Metin2, you will need it to trade with others no matter which goods are and who you trade with. You can earn yang from quests and loots, and you can also get it from us, the price is cheap enough that everyone can afford. We will release more useful tips and guides for you to become gruesome gamer in Metin2.