Type your order sheet number in the blank and click the button to inquire the transacting status.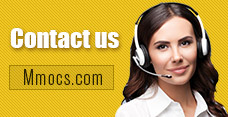 Why Choose Us
Lowest Price
We promise cheapest game currency for all games & platforms with timely update. There're also discounts on holidays.
Quick Transaction
We start transacting and dispatching your purchases once received your orders. No more than 30 mins process.
Safety Assurance
No hacked game currency or account. We promise 100% hand-farmed safe coins & credits with no banned precedent.
Refund Policy
Refund will be processed in 1-2 days, the specifically refund time is based on your payment company. We usually don't accept any request of refund after the order completed.
Notice
Using illegal Leveling or recharge service may cause you account banned!
Dragon Saga Gold News & Guides
Dragon Saga Warrior Build Guide for Beginner

Dragon Saga Guide
2018-02-11 09:22:39
Dragon Saga
is a MMORPG that provides massive job and classes for gamers to choose as their avatar's identity to start their fantasy journey in the popular online video game. the fantasy 3D graphics world map make the game even funnier and the arcade style side-scrolling screen makes the combat style even easier than classic 3D game. Every gamer wants to be gruesome in PvE and PvP, but suffered from the shortage of currency and sources to complete some certain demanding quests to get the exclusive reward or just buying legendary weapons in market. We
Mmocs.com
are here to help you to get through the grindy stage of the Dragon Sage, with minor expense and time costing. Just combine the methods of reading our professional Dragon Saga Build Guide, and Buy Cheap Dragon Saga Gold from us. Note the Coupon:
MMOCSVIP
.
When you transfer your job to
Gladiator
you gain new massive two handed swords and you'll straight away notice a massive difference in your attack power. You should now be able to dish out the damage in large chunks. So we Mmocs.com come and help you to get through the tough stage of the game by offering Cheapest Dragon Saga Gold for all of our customers. However, you will also find that some of the mobs will be difficult to take down due to the fact that you can't properly use Storm Blade on them. You'll also find that you will be lacking a powerful and quick ground attack unlike you Knight counterparts who have Broom Jab.
Try your best in promoting Aim Rate, that's the key point of build a decent Warrior in Dragon Saga. Since Warriors transferred to Dragoons are more crowd/mob controls than other classes, it is always good to be able to hit enemy targets to catch/lock them. You may need
Cheap Dragon Sage Gold
for a further step in PvE and PvP in the game. Do not follow hack tool or guide online or else your account may be banned permanently from the game! In PvE, Aim Rate does not need to go over 200, it is sufficient to fight monsters who are 5-10 levels higher than you. In PvP, Aim Rate nowadays require a minimum of 300 to hit end-game players. Anyways, let's continue with the guide to the road of being a knowledgeable Warrior.
Warriors will almost certainly follow up with a magic missile which can easily demolish them. Shoulder tackle storm blade combo is commonly used in PvP since it is easy to execute and usually ensures a kill
. Do not follow any hack tools online, the virus may compromise your account. Only follow our
Mmocs.com
Dragon Saga Guide for good. It is the best way to level up fast and make more gold easily! Storm blade is a good skill for killing air targets, but it also has another important uses; to avoid mobs attack. This can be seen in my warrior's gameplay video.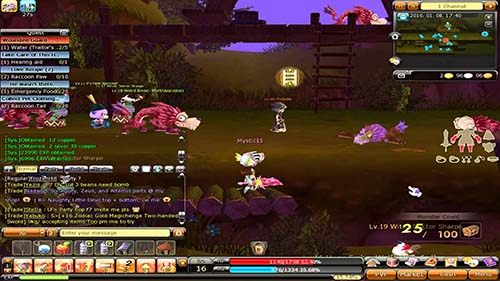 Warrior is the most brute class in the game, uses melee combo to handle their ranged or fragile DPS types of foe
. Warriors are always looking to improve their might and increase their strength. They are experts of combat who use specialized armor to boost their defense while in combat. If you are a veteran of the Dragon Saga, you can sell your currency or account to us with a decent price. Make the last profit from the game! After lv20 the warrior is able to specialize as either a Gladiator or Knight. You can ignore Point Buster, Air Combo, Meteor Fall, Re-launch, All the Bomb build and Magic Wisdom. as they not really use much.. But you still can add Meteor Fall and
Air Combo
for doing combo trick.
Best Dragon Saga Gold Store – Mmocs.com
Promise
Cheap Price
, Fast Delivery, Safe Payment Method, and awesome after-sale service. You can enjoy the most economic gold of the game from our store, and need not to worry about the safety issue because we've been trading Dragon Saga Gold for many years. We never sell prohibited currency to customers, if you have popular youtube channel, please join our
Affiliate Program
to make more profit by your presentation and your game account.