Type your order sheet number in the blank and click the button to inquire the transacting status.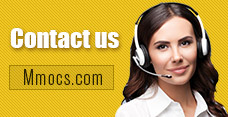 Why Choose Us
Lowest Price
We promise cheapest game currency for all games & platforms with timely update. There're also discounts on holidays.
Quick Transaction
We start transacting and dispatching your purchases once received your orders. No more than 30 mins process.
Safety Assurance
No hacked game currency or account. We promise 100% hand-farmed safe coins & credits with no banned precedent.
Refund Policy
Refund will be processed in 1-2 days, the specifically refund time is based on your payment company. We usually don't accept any request of refund after the order completed.
Notice
Using illegal Leveling or recharge service may cause you account banned!
Clash of Kings Gold News & Guides
Clash of Kings 3.21 Troop Tech Tree Guide

Clash of Kings Guide
2018-02-10 08:43:07
Clash of Kings
is an online strategy video game, features hero combat, dragon and troops training gameplay elements, equipment, building and forts and stronghold construction, alliances, and random events. In order to defeat opponent in a fair match war, gamers need to use proper strategies, train restrain troops and allocate heroes in right position, act carefully step by step. When in peace period, you need to upgrade your fortresses as frequently as you can, develop technologies, train troops, do daily quests to get more equipment and bonus. You can borrow experiences from other similar strategy online game to apply in this game. You may a veteran gamer of Clash of Kings, but after the
3.21.0 patch
, something changed and this guide is on time for you to master all fresh contents.
Drill Ground is your most important Building to upgrade. Having larger Marches means more successful fights and customization of Troop types in combat, more troops safe within a Ruin, more
Troops
deploy-able to safety, and you do not have shield as often. Welcome to
Mmocs.com
, we are the best store for Cheap Clash of Kings Gold. Buy now to enjoy the huge discount! Likewise, more resources collected at once, particularly from
Alliance
super plots. Following the Buildings, it becomes situational as to what Building you should upgrade next.
Keep your like buildings with like buildings, the Farms and Sawmills should be easy enough to cluster together, and depending on how you personally build your own structures, the
Hospitals
,
Tents
and Mines should be almost fully clustered together as well. This may not be vitally important, however it makes upgrading more organized and is easier on the eyes. Your College should be placed to the right side of the courtyard, along with the Fortress, the Wishing well, and the Blacksmith. All of these facilities perform active functions, but are not used as often as the troop training buildings and are logically clustered together.
Every time you increase the number of your troops, you need to upgrade your farm so that it can produce food enough for your troops
. What you should always remember when creating new buildings is that there should be a balance between the resources that they receive. It's time for you to try the
Cheap CoK Gold
on our site. You will find it's even effective than this awesome guide. You can't put too much resources in one building while ignoring the others because if you do, you will be susceptible to attacks.
You need enough beds in hospital for receiving wounded troops retired from battlefield when confronting invasion. If you lose more troops than your hospital can handle, all of the overflowing troops will end up dying. It should also be noted that lower tier troops fill the beds before higher tier troops. Defenses that result in wounded soldiers including getting attacked on resource plots, getting attacked in your own castle, or getting attacked at an alliance castle where you have reinforced troops.
As we said above, the social element of Clash of Kings is inescapable. We're talking
MMORTS
here, so this isn't your typical PvE mobile game we're talking about here. However, not everyone you'll encounter in this game would still be active; these are the ones you want to attack. If there will be a way to earn gold faster, it will be buying
Cheap Clash of Kings Gold
from Mmocs.com. Trust us and also give yourself an one and only chance to make Huge gold with Cheapest Price. If you notice that somebody has seemingly stopped playing the game, go ahead and attack them if you want to get some farming done easy. It's easy to spot these inactive players, as chances are they haven't leveled up in a while, and don't have any defenses protecting them.
Strategy is the gist of the game, you can't expect all on your infrastructures and technologies. This comprehensive
CoK Guide
will help you gradually establish your own thinking on this game, and grow in combat practices. If you want to learn more from profession gamers, just keep following our site, we'll invite more vet gamers to share their useful gaming skills to you. Hope you can get rid of the shortage of gold one day, and make money from the game by your account.
We are one of the best store to buy Clash of Kings gold
. Thanks a lot for your reading.