Type your order sheet number in the blank and click the button to inquire the transacting status.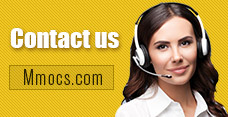 Why Choose Us
Lowest Price
We promise cheapest game currency for all games & platforms with timely update. There're also discounts on holidays.
Quick Transaction
We start transacting and dispatching your purchases once received your orders. No more than 30 mins process.
Safety Assurance
No hacked game currency or account. We promise 100% hand-farmed safe coins & credits with no banned precedent.
Refund Policy
Refund will be processed in 1-2 days, the specifically refund time is based on your payment company. We usually don't accept any request of refund after the order completed.
Notice
Using illegal Leveling or recharge service may cause you account banned!
League Of Legends Boosting News & Guides
League of Legends Valentine's Day 2019: New Festive Skins: Heartbreaker Vi and Heartpiercer Fiora skins

PS4 Games
Xbox One Games
PC Games
League of Legends Valentine's Day 2019
2019-01-16 08:52:18
To celebrate this year's Valentine's Day 2019, Riot games decides to release new Valentine's Day skins for Vi and Fiora. Breaking slightly from the "Heartseeker" denomination that marks most of the Valentine' s skins, this year's additions to the line will be "Heartbreaker Vi" and "Heartpiercer Fiora". For what the festive skins look like, you can check the image below.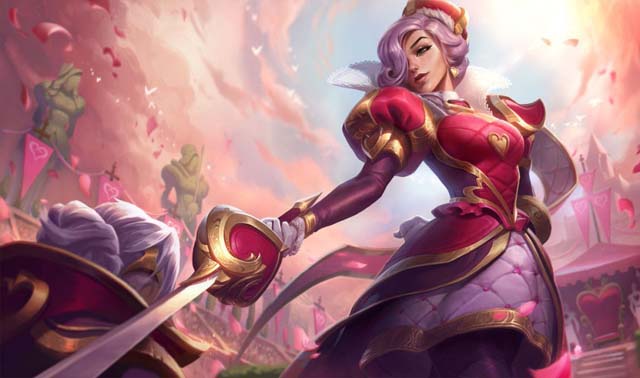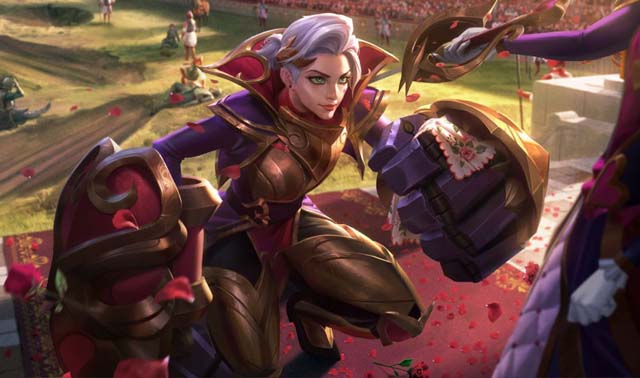 2019 Valentine's Day skins for Vi and Fiora

As you can see in the above image, the skins have a distinctly medieval feel to them with Fiora looking royal in a purple and red quilted dress and Vi suiting up in purple, red and gold armor. Pink hearts and red roses are the theme for each champion's new Valentine's look, joining the likes of Ashe, Lucian, and Orianna, who are among those to have previously received a skin for the romantic holiday. The splash even lets us know that's the case as it features Fiora knighting Vi.

Aside from Vi and Fiora, the themed skins have been released for all different kinds of champions, like Ashe, Lucian, Varus, Quinn and Orianna. Unfortunately for those fans prone to shipping, none of the official Heartseeker skins have been released for canon couples ... but the Sweetheart Xayah and Rakan skins were released for Valentine's Day last year, so who knows.

As well as the outfits themselves, the new skins also come with Valentine's-themed animations for the champions' recalls and abilities.

Both skins will also release with a seven chromas each. Each skin will cost 1,350 RP, although Riot Games have not yet announced when the new skins will be made available or how long they will be available for.

So, if you are intended to get the new skins, however, you will have to grab them during their initial sale and buy Cheap League of legends Boosting at mmocs.com, the cheapest online in-game currency store, as seasonal content is eventually added to the Legacy Vault. Though Legacy content can be received via the likes of Hextech Chests and may be made directly purchasable again in future, there's no assured way of getting a hold of it once the event ends.

Newly Released Prestige Skins Face Backlash from LOL Community

Additionally, along with the release of Patch 9.1 on January 9, the developers further teased the release of an upcoming Bloodmoon Aatrox and Firecracker Vayne skins that each have a Prestige variation that left players incredibly underwhelmed.

However, the new skins however, fall way short of community expectations. For example, a reddit user named GeneralSecura complained that "Blood Moon Aatrox has no unique features whatsoever. The skin itself is completely recolored without any model changes, and the VFX are the exact same as the regular skin, just recolored as well. Firecracker Vayne is a step in the right direction VFX-wise, but still suffers from zero model changes and a repainted splash art."

Community members were quick to rally around the complaint, leading to some pointing at the stark similarities between Prestige Firecracker Vayne and Lunar Empress Lux that released in early 2018.

So far, the community struck multiple chords of frustration in the thread, and it might be something Riot will look to for insight moving forward.