Type your order sheet number in the blank and click the button to inquire the transacting status.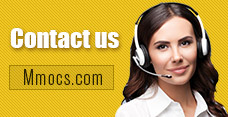 Why Choose Us
Lowest Price
We promise cheapest game currency for all games & platforms with timely update. There're also discounts on holidays.
Quick Transaction
We start transacting and dispatching your purchases once received your orders. No more than 30 mins process.
Safety Assurance
No hacked game currency or account. We promise 100% hand-farmed safe coins & credits with no banned precedent.
Refund Policy
Refund will be processed in 1-2 days, the specifically refund time is based on your payment company. We usually don't accept any request of refund after the order completed.
Notice
Using illegal Leveling or recharge service may cause you account banned!
(Grand Theft Auto V) GTA 5 Boosting News & Guides
Latest GTA Online Updates Bring Laser Guns, Impressive Discounts and Bonuses to Fans

PS4 Games
Xbox One Games
PC Games
GTA Online Weekly Updates
2019-01-11 08:58:26
The latest week's GTA Online update
is already out now. As usual, it brings
new weapons, attractive bonuses and discounts for online players
. To save you time, our
mmocs.com
will be walking you through everything you need to know about this week's GTA Online update.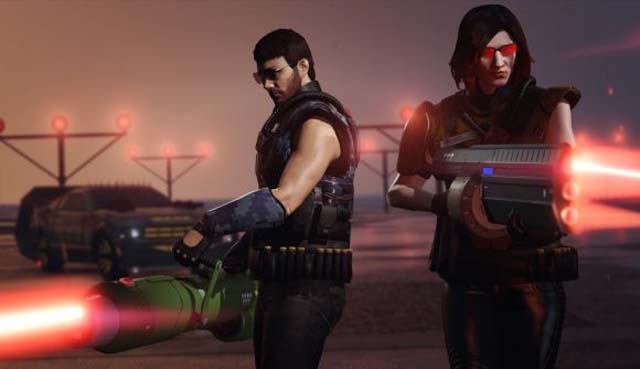 New weapons: The Widowmaker and Unholy Hellbringer
The latest update to GTA Online brings with it the Unholy Hellbringer and Widowmaker - "exclusive Republican Space Ranger Edition weapons" that can be purchased at in-game Ammu-Nation stores. So, you can now reduce your Los Santos enemies with new ways in new year.
The former has a rifle-like frame with a drum mag and costs $449,000, while the latter is carried underarm like a minigun, has a maxed-out fire rate, and costs $499,000. A variety of garish skins are available for both, with prices starting at $5,250. so, if you are going to reduce your enemies in Los Angles with laser guns, come and buy
Cheap GTA 5 Money
and
GTA 5 Boosting
at
mmocs.com
, where you can enjoy the cheapest price online by using the coupon code "
MMOCSVIP
" for a 3% discount.
So, they belong to most expensive personal weapons in the game. However, it is still worth buying. One big advantage they have is that they each have a magazine size of 9,999, so you don't need to worry about reloading them until all your rounds are spent. Besides, The weapons, as you may expect, are horribly overpowered. They take regular ammo, but do not require reloading meaning you can fire off all of your ammo stockpiles in one go. Their damage and fire rate is also way above anything else in the game. That said, as annoying as they might become in PvP, they will make heists much easier. So, with a gun that spits "molten chunks of Second Amendment", you must drop into GTA Online this week.
UP to35% Discounts
As always, the latest updates also bring GTA Online players up to 35% on some select properties and vehicles. So, if you have yet to get your Biker Business up and running, or if you're looking to diversify your criminal portfolio, take advantage of 35% off Biker Businesses. And check out the full list of this week's discounts below:
Biker Businesses – 35% off
Facilities – 30% off
Grotti X80 Proto – 35% off
Mammoth Hydra – 35% off
Nagasaki Shotaro – 35% off
Weeny Issi Classic – 35% off
Dewbauchee Vagner – 30% off
Mammoth Thruster – 30% off
Mammoth Avenger – 30% off
Ocelot Stromberg – 30% off
Pegassi Zentorno – 30% off
Other Bonuses
This week's double GTA$ and RP promotions include an extension on all Arena War modes as well as the addition of three others. These are Hasta La Vista, Vehicle Vendetta and Vespucci Job vehicle-based competitive modes, all of which are united in their focus on vehicular prowess. Bomb Ball started before Christmas, and if you haven't checked it out yet think of it as soccer, just without "all those fussy technicalities and restrictions on violence." Instead of worrying about being offside, you just do your best to blow up the other team.

"In The Vespucci Job, you're either the lunatic in the Issi Classic trying to hit every checkpoint in time — or you're a squad car right behind," says Rockstar, while in Hasta La Vista "truckers in big rig cabs hunt down a team of cyclists."
The bonuses will be in place until January 14. So, act fast.