Type your order sheet number in the blank and click the button to inquire the transacting status.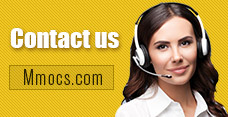 Why Choose Us
Lowest Price
We promise cheapest game currency for all games & platforms with timely update. There're also discounts on holidays.
Quick Transaction
We start transacting and dispatching your purchases once received your orders. No more than 30 mins process.
Safety Assurance
No hacked game currency or account. We promise 100% hand-farmed safe coins & credits with no banned precedent.
Refund Policy
Refund will be processed in 1-2 days, the specifically refund time is based on your payment company. We usually don't accept any request of refund after the order completed.
Notice
Using illegal Leveling or recharge service may cause you account banned!
War Thunder Golden Eagles News & Guides
How to Maximize Your Winning Rate in Ash River Map in War Thunder

PS4 Games
Xbox One Games
PC Games
Ash River Map Guide
2019-01-10 09:09:40
This tutorial presents
some strategic tips for certain ground battle maps
, focusing on the ones which are the most badly treated by many players. It is aimed at active players wanting to improve their strategic skills and their gameplay, and in passing, their win rate. Today, we'll focus on
Ash River map in War Thunder
. So, keep on reading.
Overview
The map heavily favors the western side. In the southern section, there is a depressed valley that leads from just outside the western spawn straight into the cap zone, while the eastern side must cross over a hill and expose themselves to fire to reach the cap. However, if a good set of tanks can make it to the cap first, with some support it is possible to lock down the entire valley and take control of the additional sniping spot that overlooks the middle section.
Eastern Side
First, you have to find a more of a "showing off" spot, heading to the far northeastern corner will present barriers with a slanted rock that acts as a ramp as long as speed is good enough to make it over. Then, there' another slanted rock that you have to wedge your tank past to get to the bridge.with this done, you can now roll over and onto the bridge, if you think the enemy team is tunnel visioned enough, you might be able to get over there and stay there and possibly get some kills as well. After that, we also have the cliffside that I have only been able to get onto using the MBT-70. if you don't have MBT-70, come and buy
Cheap War Thunder Golden Eagles
at
mmocs.com
, where you can buy various in-game currency at the cheapest price online and enjoy a 3% discount by coupon code "
MMOCSVIP
".
Western Side
Beginning on the western side, there are many different points that you can access the hills behind spawn. Many of these rocks can be climbed by tanks that have all the engine upgrades, some tanks without upgrades can climb them too, but with much more difficulty since their grip on the ground isn't as good. These rocks, IMO, are probably the easiest to climb in AB, somewhat harder in RB but still work with tanks like my MBT. You can take either straight or right arrow to get onto the hills.If you don't think your tank can climb the rocks around the map since you might be driving something like, an IS-3 or FV4005, there is also a simple hill you can roll down and get onto the hills behind spawn as well. After that, we can get to the sniping spots around the area, beginning with this giant stretch of rocks behind spawn that act as cover for tanks and work well with ATGMs. After this, we can move around the Northwestern corner of the map and head to the sniping spot overlooking B.Moving a bit further down, there is also another spot for attacking B and possibly A and C, this spot is also great for ATGM users that like the swingfire and striker. After going past those points on the map, you can really go as far as the hill down to C at the enemy spawn, the map border countdown starts at around where the rocks with the red line are at, so you have quite a distance you could travel before boundaries kill you.
Other Things to note:
1. Stronghold of the western side. In addition to having cover from both spawns, there are numerous rocks to hide behind, with relatively good views of the road leading from the middle cap and the east side of the ridge. A good place to fall back to if the middle zone gets overrun.
2. It is CRITICAL that the eastern team take and hold control of this position. This is one of the only places with decent cover and firing angles in the middle section, and losing it will give the western team almost the entire middle section, and an immediate flanking entrance to the northern cap zone.
3. Tanks from the western side often get bottled up here. Attempting to go over the hill to the cap will be a matter of luck. It is a better option to flank around the ridgeline to the south and take the valley before moving into the cap.