Type your order sheet number in the blank and click the button to inquire the transacting status.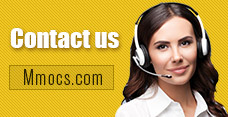 Why Choose Us
Lowest Price
We promise cheapest game currency for all games & platforms with timely update. There're also discounts on holidays.
Quick Transaction
We start transacting and dispatching your purchases once received your orders. No more than 30 mins process.
Safety Assurance
No hacked game currency or account. We promise 100% hand-farmed safe coins & credits with no banned precedent.
Refund Policy
Refund will be processed in 1-2 days, the specifically refund time is based on your payment company. We usually don't accept any request of refund after the order completed.
Notice
Using illegal Leveling or recharge service may cause you account banned!
League Of Legends Boosting News & Guides
How to Master Draven in League of Legends

PC Games
Mobile Phone Games
Dreven Guide
2018-11-29 08:44:53
Draven
is one of the most popular characters in League of Legends and also one of the most difficult characters for gamers to fully master, especially for beginners. One notable ability of Draven is his
Spinning Axe ability
which can deal deal 700+ damage on non-crit auto attacks. The special abilities of Draven is far more than that. For example, his
unique CC ability
, Stand Aside, which has many uses both offensively and defensively, his ultimate Whirling Death, which is global and can net him kills from the other side of the map and his amazing laning phase. In this full Draven guide, we'll be showing some some tips and tricks to make the most of Draven in League of Legends.
Despite what a beginner with Draven might believe at first glance, Draven's axe landing locations after an attack are not random. When throwing a spinning axe, be sure to throw it while moving toward the location you want to catch it, as they will always land in the direction you're already headed. It takes some pracitce, but you'll figure it out. Besides, do not drop axes. Every axe you catch banks you +2 gold for your passive. This is an integral part of Draven.
For runes, go for flat attack damage/armor penetration marks, armor seals, scaling magic resist glyphs, and attack damage/armor penetration quints; remember that attack damage runes increases Draven's effectiveness during early game, and armor penetration runes increases Draven's effectiveness mid to late game. For masteries, go 21/9/0 with an emphasis on attack damage, attack speed, and armor penetration.
Draven's W cooldown doesn't actually mean a whole lot., and remember your W, Blood Rush, has its cooldown reset each time you catch an axe. If you're ever chasing someone, activate W, hit a minion with a spinning axe, catch the axe, then activate W again and you will have a huge speed boost. This also buffs your attack speed. Do not spam this ability in lane however. It will drain your mana pool extremely quickly. In addition, since this is a AS and MS steroid, it should always be reset after catching a spinning axe during a team fight or kiting situation. Most of the time, your axe will land flawlessly in your path after using W and running in a certain direction. By the way, you can buy
Cheap League of Legend Boosting
from
mmocs.com
, where you can enjoy a 3% discount by using the code "
MMOCSVIP
".
Here's another piece of advice for you. Be careful and don't get thirsty. Remember, your primary focus in lane is to catch axes and get CS. Your life is super important and plays a huge role in how effective you'll be in the mid game. Don't blow your first set of stacks unless you KNOW that kill is yours, because if you mess up it's going to be painful to get back into your groove. This requires solid knowledge of Draven's early game damage, so practice makes perfect. You'll want to look out for long-range ADCs like Caitlyn and Jinx, because despite the fact that you out damage them at all points of the game, sloppy harass will be your demise because they'll just hit you 2-3 times as you run back to your side of the minion wave. Patience is key.
The most important tip is that even if Draven is difficult for you, don't throw the game. Just keep a level head, correct your support, and they' ll usually apologize anyway. When stuff happens, don't let one small slip up become a loss.