Type your order sheet number in the blank and click the button to inquire the transacting status.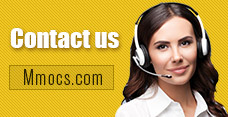 Why Choose Us
Lowest Price
We promise cheapest game currency for all games & platforms with timely update. There're also discounts on holidays.
Quick Transaction
We start transacting and dispatching your purchases once received your orders. No more than 30 mins process.
Safety Assurance
No hacked game currency or account. We promise 100% hand-farmed safe coins & credits with no banned precedent.
Refund Policy
Refund will be processed in 1-2 days, the specifically refund time is based on your payment company. We usually don't accept any request of refund after the order completed.
Notice
Using illegal Leveling or recharge service may cause you account banned!
Kingdoms Mobile - Total Clash Food Lumber Ore News & Guides
Kingdoms Mobile Guide for Starters and Endgame Veterans

Kingdoms Mobile Guide
2018-01-26 09:28:26
Kingdoms Mobile
features an intricate combat and developing system for all kinds of development. If you're a starter of the game, want a comprehensive guide for this game, you are in the right place. If you need resources like food, wood, ores, you are also in the right place for we are the best store of
Kingdoms Mobile Food
, Lumber, Ore.
This Guide includes content(in order): Guild War, Account Issues, Hero Development, Formation. Jump to either of the chapter that you are interested in to learn how to solve the issues within the game. Every patch of the game will influence the balance of each elements in battle or develop process, but seldom had a change will ruin one's stronghold entirely. So make a balance development is suggested whatever the version is. This Kingdoms Mobile Handbook is suitable for all versions in 2018.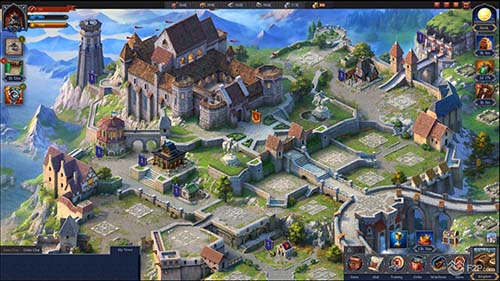 In order to open the guild interface, just click the Guild button on lower right corner on the screen. You can search for Guilds and join them. Some Guilds require the
Guild Leader
's approval. Once your application is approved, you will officially be part of a Guild! If you find it's difficult to achieve, it doesn't matter. We Mmocs.com also provide safe and
Cheap Kingdoms Mobile Food
for you. Enjoy your game from now. You can also create a Guild by tapping on "Create Guild". Enter a Guild name and notice, and pay a fee to create your own Guild! After creating a Guild, the Guild Leader or Deputy may form a
Coalition Army
for Province Battle. All Guild members may join the Coalition.
Sharing or Selling your Kingdoms Mobile game accounts, in-game items, resources, or any other related, are strictly prohibited by the publisher IGG Terms of Service. Access to a game account is strictly limited to the account's creator only. Any and all progress accrued on that account shall not be shared with, sold to, traded with, or transferred to any other person under any circumstances.
Recharge Kingdoms Mobile Lumber
with cheap price and fast transaction from Mmocs.com. We are the most professional online game currency store. Contact our Online Support service for help if you have any problems during the ordering process. Players who incur losses via access by unauthorized parties or suspension from Team Kingdoms Mobile as a result of involvement in the sharing, sale, trade, or transfer of game accounts will not be eligible for compensation or recovery services from Team Kingdoms Mobile.
Your hero will be sieged by enemies' units. Each Hero has its own special skills and troops associated with it. At the Hero menu you can see how many troops there are (there is a max troops limit depending on the level of your hero)
, and if this is not maxed you can add extra, in which case your general reinforcements will be converted to the specific troops required for this Hero. If you do not have enough Reinforcements you should train more first. Once lacking of
Kingdoms Mobile Resources
, just buy on our site, not the Kingdoms Mobile Ores is on sale. Take your time to seize the great chance to relief yourself from the tough grind quests and farming works. It is important to upgrade your heroes as this will make them stronger and allow more troops. Most activities with your heroes will give XP, even just going gathering. There are bootcamps scattered around the map, and sending your heroes to these bootcamps also gives XP. Of course those heroes will not be there to defend your city, but you could consider before logging off to send your heroes to bootcamps, they stay there for 8 hours to be trained and get XP.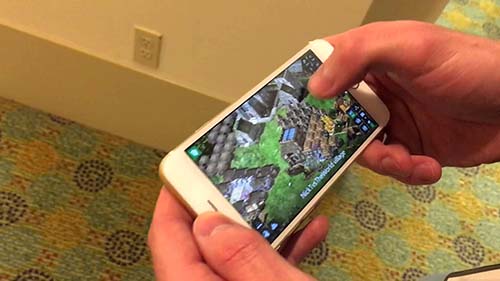 You need to add more roads between new and old castles or watch towers to make a necessary connection between to expand your territories and unlock more functions and gameplay elements. Eventually, pretty expensive so you should make sure that you optimize the distances you cover as much as possible. You can buy
Cheapest Kingdoms Foods
here, and quit farming toughly in the game. Just enjoy the pure joy of the game from now. Plan your roads and plan how each new castle looks like, having in mind the golden rule of thumb: each new area you unlock will be the home for a new castle.
Mmocs.com
– Known as best online shop to buy cheap Kingdoms Mobile – Total Clash Food, Lumber(wood), ores with cheap price, safe payment, fast delivery and 24/7 online service. This guide is mostly about the domestic arrangements, next Kingdoms Mobile guide will be focused more on combat tactics and hero and troops usage. Keep following us.