Type your order sheet number in the blank and click the button to inquire the transacting status.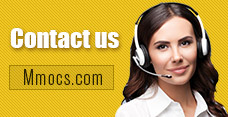 Why Choose Us
Lowest Price
We promise cheapest game currency for all games & platforms with timely update. There're also discounts on holidays.
Quick Transaction
We start transacting and dispatching your purchases once received your orders. No more than 30 mins process.
Safety Assurance
No hacked game currency or account. We promise 100% hand-farmed safe coins & credits with no banned precedent.
Refund Policy
Refund will be processed in 1-2 days, the specifically refund time is based on your payment company. We usually don't accept any request of refund after the order completed.
Notice
Using illegal Leveling or recharge service may cause you account banned!
Apex Legends Account News & Guides
How To Perform A Finisher In Apex Legends For PS4, PC And Xbox One

PS4 Games
Xbox One Games
PC Games
Finisher Moves
2019-03-01 08:46:28
After you've downed an enemy in Apex Legends,
you're given the chance to perform a finisher to truly eliminate a downed enemy
in the face of your opponents. However, sometimes it would be pretty risky for you to do so. So, today, our Apex Legends finishers guide will be walking you through
how to perform these executions and finishing moves for PS4, PC, Xbox One and when and why you should choose to perform them or not to perform them
. So, keep on reading.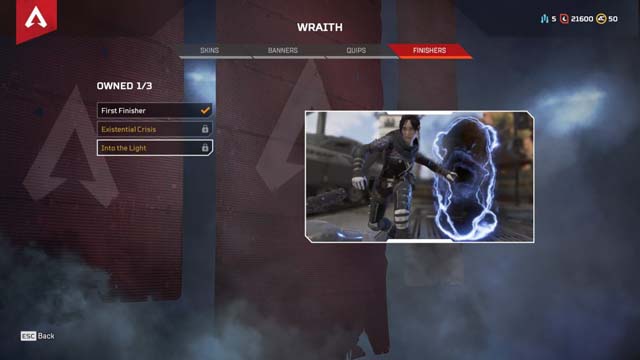 In Apex legends, Every character has their "First Finisher" equipped by default. However, they all have one or two additional finishers that can be unlocked using crafting metals. So, if you're not happy with the default execution, you can even unlock new moves. Since finishers are considered as a legendary item in Apex Legends, you have to spend 1200 crafting metals to get a new one. So, if you are intended to replace your finisher with a new one, come and buy Cheap Apex Legends Coins for crafting metals at mmocs.com. As a online in-game currency store, we've received great popularity for our cheapest price and fast delivery. Moreover, you can enjoy 3% off with a coupon code "MMOCSVIP". So, never miss out!

How to Do a Finisher in Apex Legends on PC, PlayStation 4 and Xbox One?

Here's a breakdown of finisher move control on each platform:

PC: E
PlayStation 4: Square
Xbox One: X

Note that to finish off an opponent in Apex Legends, they must first be in the "down but not out" status where they are crawling around on their knees. So, first, you'll need to down an enemy so they're down on their knees. Once they are, head over to them and press Square on PS4, X on Xbox One, and E on PC to perform a finisher. Once you've performed the finisher on an enemy target, they will not be able to get back up again.

Be warned, however, that the Finisher animation takes a fairly long time to complete, and during that time you're just a sitting duck waiting to be popped off by another opponent nearby.

Keep in mind that no matter how tempting the opportunity might be, you may want to have a glance around at your surroundings before performing a finisher move.
How to Change Finisher Animations?

Each legends in Apex Legends has access to three unique finishers moves and cutscenes. In the video above, you can view all of these finisher moves and you can view them from the Main Menu, under Legends and then Finishers on your console. However, You'll need to spend 1,200 Crafting Metals in order to purchase a new finisher. To earn crafting metals in Apex Legends, you can earn them by unlocking them as part of an Apex Pack or buying Apex coins from in-game shop. Once you've had enough metals, head to the "Legends" tab and change it.