Type your order sheet number in the blank and click the button to inquire the transacting status.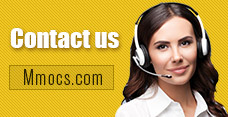 Why Choose Us
Lowest Price
We promise cheapest game currency for all games & platforms with timely update. There're also discounts on holidays.
Quick Transaction
We start transacting and dispatching your purchases once received your orders. No more than 30 mins process.
Safety Assurance
No hacked game currency or account. We promise 100% hand-farmed safe coins & credits with no banned precedent.
Refund Policy
Refund will be processed in 1-2 days, the specifically refund time is based on your payment company. We usually don't accept any request of refund after the order completed.
Notice
Using illegal Leveling or recharge service may cause you account banned!
League Of Legends Boosting News & Guides
Here Are All The Details Of League Of legends Valentine's Day 2019 New Skins

PS4 Games
Xbox One Games
PC Games
League of Legends Valentine's Day 2019
Valentine Skins
2019-02-15 08:42:41
League of Legends' Valentine's Day celebrations are upon us. It's that special time of the year when couples indulge in special celebration of their relationship, when singles looking for love. So far, new League of Legends Epic skins are already available for for this year's Valentine's Day celebrations. So far, they include: Heartpiercer Fiora, Heartbreaker Vi, Sweetheart Xayah and Sweetheart Rakan. Besides, there are also two skins that won't be around this time next month since they're heading to the Legacy Vault.
Heartpiercer Fiora and Heartbreaker Vi

Heartpiercer Fiora and Heartbreaker Vi are this year's Valentine's Day skins, both of them available now for 1,350 Riot Points each, but they'll only be available for a limited time. You can check the above image to see what the two skins looks like. Each of the two skins is scheduled to be removed from the store on March 4th. So, if you wanna get those festive skins, come and buy Cheap League Of Legends Boosting & Coaching at mmocs.com, where you can enjoy the cheapest price online, along with fast delivery. Moreover, with coupon code "MMOCSVIP", you can enjoy 3% off.

Sweetheart Xayah and Sweetheart Rakan

Aside from Heartpiercer Fiora and Heartbreaker Vi, two other skins will join them. They are Sweetheart Rakan and Sweetheart Xayah. Like Heartpiercer Fiora and Heartbreaker Vi, each of them costs 1,350 Riot Points. They will be available in Legacy vault after March 4.

Players who wish to guarantee getting their hands on the new skins, however, will have to grab them during their initial sale, as seasonal content is eventually added to the Legacy Vault. Though Legacy content can be received via the likes of Hextech Chests and may be made directly purchasable again in future, there's no assured way of getting a hold of it once the event ends.

In addition to the new skins, there will also be some other cosmetics and bundles for players to pick up during the event. For example, players can pick up bundles for Heartpiercer Fiora and Heartbreaker Vi that come with the skin, an Icon, a "Queen Poro" ward skin, and seven chromas – including an exclusive Ruby chroma - for the respective skin. The bundles will cost 3,135 Riot Points each. The Queen Poro Ward skin is available for 640 Riot Points and three Summoner Icons are available for the ward. One of the seven different Chromas is only available through those bundles. All the Chromas are also available separately for 290 Riot Points each.

Alternatively, those who need to unlock the champions but aren't interested in the ward skin and icon can get chroma bundles for 3130. These come with the champion, their Heartpiecer/Heartbreaker skin, and the seven chromas. Six of the chromas are also available individually at 290 RP each.