Type your order sheet number in the blank and click the button to inquire the transacting status.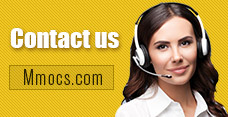 Why Choose Us
Lowest Price
We promise cheapest game currency for all games & platforms with timely update. There're also discounts on holidays.
Quick Transaction
We start transacting and dispatching your purchases once received your orders. No more than 30 mins process.
Safety Assurance
No hacked game currency or account. We promise 100% hand-farmed safe coins & credits with no banned precedent.
Refund Policy
Refund will be processed in 1-2 days, the specifically refund time is based on your payment company. We usually don't accept any request of refund after the order completed.
Notice
Using illegal Leveling or recharge service may cause you account banned!
Final Fantasy Brave Exvius Lapis News & Guides
Final Fantasy Brave Exvius Lapis Guide: How To Get Free Lapis And How To Spend Them As Beginners

PS4 Games
Xbox One Games
PC Games
Final Fantasy Brave Exvius Lapis Guide
2019-02-19 08:44:14
Lapis are the premium currency in the world of Final Fantasy Brave Exvius. There are basically two kinds of ways to earn them. Ons is to buy them with real-world money, the other is to get them free to complete certain quests and challenges. There is a wide variety of ways to earn Lapis in the game and it isn't so hard to earn enough of them. You can get 90 Lapis a day from the game and more on days that rewards Lapis as their daily log-in reward. If you are looking for more Lapis, then keep on reading this detailed Lapis earning guide.
How To Get Free Lapis in FFBE?

1. Story Quests

It is a routine that FFBE adds new story content, along with new maps to offer players more new ways to lapis. Make sure you're up to date on completing these quests, especially for new beginners, since each level can bring between 60 to 100 lapis.

2 .Vortex Quests

The second war to earn lapis fast is to participate in vortex quests. In the vortex, there are several chambers that contain its own quests. The higher level you are, the more free lapis you'll receive. Additionally, in fact, there will always be new content added to the vortex and they are limited, those users who thought wrongly they have completed all the vortes quests, can log in the game to check if there's an announcement for new content in the vortex and be up to date on completing these quests

3. Daily Quests

The daily quests will give you 50 lapis. Rating the app for the first time will also give you 100 lapis. Leveling up gives 100 lapis. Additionally, some specific quests also reward smaller amounts of lapis, such as the "Purchase a bundle from the shop""quest and the "clear current raid quest."

With your attention, you can also buy Lapis with real-world money. So, if you are intended to spend some real money, then mmocs.com should be your best choice. As a top online in-game currency store for many years, we've received multiple positive reviews from our customers. Not only do we offer the cheapest price online, but also we provide fast delivery. Moreover, you can enjoy a 3% off when you buying with coupon code "MMOCSVIP". So, have a try!
How You Should Spend Lapis as beginners?

So, after you've did a few missions in the story mode and got your hands on a bunch of those wonderful blue Lapis. And now you're thinking, what should I use these Lapis on? Here's how you should do to spend Lapis without regret.

Slots

Most importantly, friend slots. Every now and then you'll find yourself running out of slots for units, equipment, and items. In my opinion, you really want to minimize spending lapis on this. Friend slots are the first thing I bought and I don't regret it to this day.

The next good investment when trying to figure out what to spend Lapis on are the unit slots, these allow you to have more room to store summoned units and even better, more room to stockpile Cactuars for when you will actually need to level up a unit quickly.

As for the other kinds of slots like the ones for inventory, materials or equipment, you are better of boing them as you need them, no need to invest too much too early.

Daily 250 Lapis summon

Another recommended use of Lapis is to summon if there is a bonus to summon a unit(there will be bonus pulls occasionally). When you start the game, just focus on summoning good units. Eventually, you will need to upgrade your material slots. Make sure to keep a stack of materials and selling the excess ones so you can craft items if needed. Avoid increasing slots for units, equipment, ability and item slots. You won't need to.