Type your order sheet number in the blank and click the button to inquire the transacting status.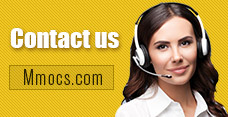 Why Choose Us
Lowest Price
We promise cheapest game currency for all games & platforms with timely update. There're also discounts on holidays.
Quick Transaction
We start transacting and dispatching your purchases once received your orders. No more than 30 mins process.
Safety Assurance
No hacked game currency or account. We promise 100% hand-farmed safe coins & credits with no banned precedent.
Refund Policy
Refund will be processed in 1-2 days, the specifically refund time is based on your payment company. We usually don't accept any request of refund after the order completed.
Notice
Using illegal Leveling or recharge service may cause you account banned!
Fortnite Accounts News & Guides
Here's A First Peek At What's New in The Latest Fortnite Patch V7.30

PS4 Games
Xbox One Games
PC Games
Patch Note V7.30
2019-01-31 08:45:30
The latest Fortnite patch V7.30 is live now, and once again, Epic Games' latest bunch of tweaks brings some notable changes to the ever-popular game. Patch v7.30 features the addition of a new grenade, a new a new Limited-Time Mode (LTM), as well as some vaulted weapons and a number of bug fixes to the gameplay. Here's what you should know about the patch v7.30.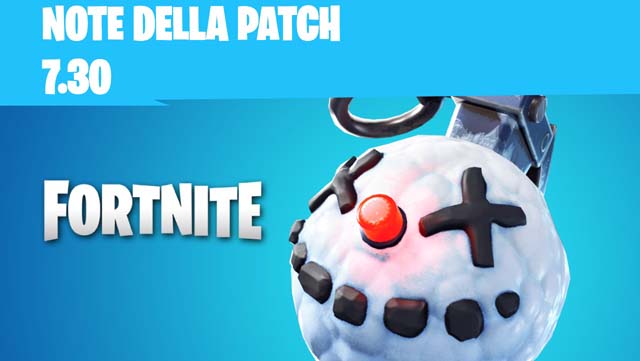 New weapon: Chiller Grenade

To fit Fortnite Season 7 snow theme, Epic Games bring a new weapon called Chiller Grenade, a cold snap, to the game. According to the patch notes, the new grenade will knock players back, causing them to slide along the ground. The effect will last for seven seconds, during which time your foes will slide about with ice beneath them. This applies to both players and vehicles – but be warned, your teammates are just as susceptible to a misplaced Chiller as your adversaries.
Chiller grenades can be found in common rarities only inside vending machines and as floor loot; they drop in stacks of three with a max stack size of six. To rank up higher in Fortnite, come and buy Cheap Fortnite Top Up V-Bucks at mmocs.com. We are the cheapest online in-game currency store. Moreover, you can enjoy a 3% discount by using the coupon code "MMOCSVIP" at our website.

New LTM: Solid Gold

Aside from a new weapon, Fortnite also introduces a new limited time mode, Solid Gold. Here's official description of the new mode:

"All things that glitter are gold in this Limited Time Mode! All weapon spawns are Legendary with increased material gathering. Drop in now and earn that Victory Royale."

In the mode, according to Epic's patch notes. In Solid Gold, all weapon spawns are Legendary, and the amount of materials players received from gathering is increased. So if you want to get your hands on some rare weaponry – for a limited time only – now's your chance.
Vaulted Weapons And Items
As usual. Some weapon are vaulted in the latest patch, while other are unvaulted. The v7.20 Content Update saw the Quad Launcher, Grappler and Port-a-Fortress vaulted. With so many items removed just a week ago, we were not expecting to see anything else removed in the v7.30 patch.
Of course, this is Fortnite so anything is possible and we're shocked to announce that the Bolt-action Sniper Rifle, Burst Rifle, Heavy Shotgun and SMG have ALL been vaulted! The suppressed SMG has been unvaulted.
Vaulted:
Bolt-action Sniper Rifle
Burst Rifle
Heavy Shotgun
SMG
Common, Uncommon, and Rare
Unvaulted:
Suppressed SMG
Common, Uncommon, and Rare
Gameplay Changes

Client-side editing is back! This was a positive change that made editing feel a lot better. Epic removed it after the last patch because of a bug, but it's back now. We will also get a bit more materials from chests, floor loot and supply drops. Floor loot and chests now drop 30 materials (up from 20) and supply drops went from 40 to 60.

Now are are warped up with highlights in patch v7.30. Additionally, there are some usual bug fixes to to the gameplay and some new skins and other cosmetics for players to unlock with. Herein we just bypass them. For more on Fornite, stay tuned for mmocs.com.