Type your order sheet number in the blank and click the button to inquire the transacting status.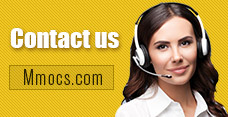 Why Choose Us
Lowest Price
We promise cheapest game currency for all games & platforms with timely update. There're also discounts on holidays.
Quick Transaction
We start transacting and dispatching your purchases once received your orders. No more than 30 mins process.
Safety Assurance
No hacked game currency or account. We promise 100% hand-farmed safe coins & credits with no banned precedent.
Refund Policy
Refund will be processed in 1-2 days, the specifically refund time is based on your payment company. We usually don't accept any request of refund after the order completed.
Notice
Using illegal Leveling or recharge service may cause you account banned!
Realm Royale Crowns News & Guides
Guide, Tips, and Strategies for Beginners in Realm Royale

PC Games
Beginner Guide
Realm Royale Tips
Realm Royale Strategies
2019-07-27 09:04:35
Have you ever played Realm Royale? If you are diving in for the first time blind, you'll be a little confused. But don't worry, in this article, we mmocs.com will list guide, tips, and strategies for beginners in Realm Royale.
Choose your class carefully
In Realm Royale, each player starts Realm Royale by choosing one of five classes. Once you pick a class, it cannot be changed during your match. Each class has their own special abilities and passive bonuses. Choose the suitable class for you before playing the game is very essential.
Warrior
: Gain 5 health per second
Engineer
: Gain 5 armor per second
Assassin
: Gain 10 percent groundspeed
Mage
: Gain 30 percent potion effectiveness
Hunter
: Gain 10 percent swap speed and reload speed
Staying Alive
There are various elements to keeping your character alive in Realm Royale. Each player starts with 1200 health, and there's no way of increasing that number. To make yourself more durable, however, you can collect armor. Both armor and health can be replenished by potions, or by the flasks thrown by Warriors if you're playing as or with a player of that class.
Don't forget to mount up
Press [Z] and you'll summon a horse which is perfect for either a quick getaway or a hasty aggressive maneuver. Do remember though that when you're on horseback you'll be easy to spot and more vulnerable to nearby enemies.
Try to Land Close to a Weapon Chest
A very basic but useful tip that most of the beginners doesn´t usually follow, in order to always drop at a weapon chest, you will need to learn the map and the best locations to land, it will take some time and practice but it`s definitely worth it. For instance, you can land at jade gardens, there is a building in the middle with several chests, be aware that you wil probably have to fight very soon if you land at a hot spot.
Equip yourself with Armor
Armor is the same for each class; you have four slots to fill: Helmet, Chest, Boots, and Gloves. The big difference in armor is that each piece has a rarity (same with guns and skills): common, rare, epic, and legendary. The higher in rarity you go the more armor it gives you. Once you get to epic armor, however, it then gives you bonus stats like +Mount Speed or +Reload Speed depending on the piece.
We've listed some general tips for a better begin in Realm Royale above, so be sure to study up before you head into battle.