Type your order sheet number in the blank and click the button to inquire the transacting status.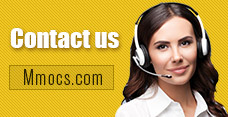 Why Choose Us
Lowest Price
We promise cheapest game currency for all games & platforms with timely update. There're also discounts on holidays.
Quick Transaction
We start transacting and dispatching your purchases once received your orders. No more than 30 mins process.
Safety Assurance
No hacked game currency or account. We promise 100% hand-farmed safe coins & credits with no banned precedent.
Refund Policy
Refund will be processed in 1-2 days, the specifically refund time is based on your payment company. We usually don't accept any request of refund after the order completed.
Notice
Using illegal Leveling or recharge service may cause you account banned!
Genshin Impact Accounts News & Guides
Genshin Impact Game Guide: How to Complete Arataki Itto Story Quest in Genshin Impact

Buy Genshin Impact Accounts
How to Complete Arataki Itto Story Quest
Genshin Impact Arataki Itto
Genshin Impact New Character
2022-01-25 08:57:40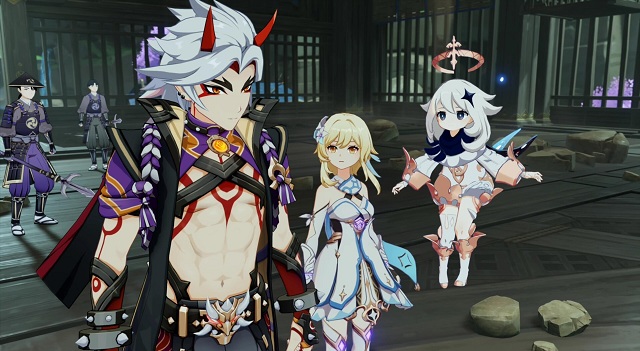 Players know that Arataki Itto is a famous 5 stars character in Genshin Impact. If you are going to play this new character, you need complete his Story Quest and know the exact information about this new character. Players can know some basic information about Arataki Itto Story Quest and how to complete it in Genshin Impact. Additionally, players are looking for some essential characters for their team, you can buy
Cheap Genshin Impact Accounts
to obtain them in the game.
How to Complete Arataki Itto Story Quest
The Oni are a race in Teyvat's region of Inazuma, and it's considered a supernatural creature, similar to Tengu and Kitsune. Tengu blood can be seen in Kujou Sara, and Kitsune lineage flows in Yae Miko's veins. Meanwhile, Arataki Itto is an Oni. This is why Itto's Story Quest in Genshin Impact heavily revolves around this race, and offers players a chance to learn more about both him and his people.
First you need to start Taurus Iracundus Act 1, then go to Adventurer's Guild to Inazuma City and talk to Katheryne. Three NPCs will then be marked in town, so talk to them to find out more about the gang leader you are looking for. So a nice movie will start that I will tell you about the legend of the oni: the blue one sacrificed its needs only so that the red oni (the ancestor of Itto) could be part of human society.
Then head north, more exactly to Yashiori Island, and keep following the marker. Continuing you will see Arataki Itto in a clearing. Crouch and throw some beans at him, this will start a cutscene. At the end of the latter, follow the locations marked on the minimap until you collect an Onikabuto.
Eventually, you'll go to Nazuchi Beach. You'll find some Nobushi samurai bandits here. Itto will notice a blue oni descendant named Takuya, who then runs off.
The Tenryou Commission guards will arrive, too. You can control Itto here as a trial character, so you can test his abilities against the soldiers. When you're done with the fight, the Arataki Gang members will allow you to escape.
Follow the footprints on the ground until you reach a cave. This mini-domain is the bandit hideout. Just follow the corridors and markers, defeating foes and activating switches. Eventually, you'll activate a switch that raises the bridge even higher. You can glide to reach that.
Once players arrive in Yashiori Island, they have to find Arataki Itto using Elemental Sight. A track of golden footprints will be visible once they activate this ability. After finding Itto, the Traveler must ambush him by throwing the beans. The Oni will immediately collapse, unable to handle the substance.
As Itto is about to leave with the player, suddenly a little boy called Daisuke and Granny Oni will arrive. As Itto has already promised the boy for a beetle fight, he asks the Traveler to let him do this before surrendering to the Shogunate.
Go outside and follow the path to the fourth mechanism. Activating this will bring you the staircase leading toward Nogata, the final boss of this Domain. Once you're in his room, defeat the Kairagi to prompt a long cutscene featuring Itto's heroics, which will trickle into completing the Domain.
Players can learn the main story of the Arataki Itto character and know how to use this character to cooperate with other characters in the team. And if you are lack of other unique characters in this game, you can
Buy Genshin Impact Accounts
to obtain them easily. You can find cheap prices about Genshin Impact Accounts on mmocs.com.