Type your order sheet number in the blank and click the button to inquire the transacting status.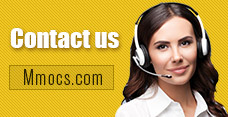 Why Choose Us
Lowest Price
We promise cheapest game currency for all games & platforms with timely update. There're also discounts on holidays.
Quick Transaction
We start transacting and dispatching your purchases once received your orders. No more than 30 mins process.
Safety Assurance
No hacked game currency or account. We promise 100% hand-farmed safe coins & credits with no banned precedent.
Refund Policy
Refund will be processed in 1-2 days, the specifically refund time is based on your payment company. We usually don't accept any request of refund after the order completed.
Notice
Using illegal Leveling or recharge service may cause you account banned!
Genshin Impact Accounts News & Guides
Genshin Impact Beginner's Guide: Tips & Tricks to Get You Started

PC Games
Mobile Phone Games
Tips & Tricks to Get You Started
Buy Discount Genshin Impact
2020-10-12 09:42:37
Genshin Impact is a free-to-play action role-playing game developed and published by miHoYo. The game features a fantasy-based open world with gacha game mechanics. It full of adventures everywhere. So, it makes beginners overwhelmed to start. But don't be nervous. We've prepare some Tips & Tricks to get you started. Don't miss it!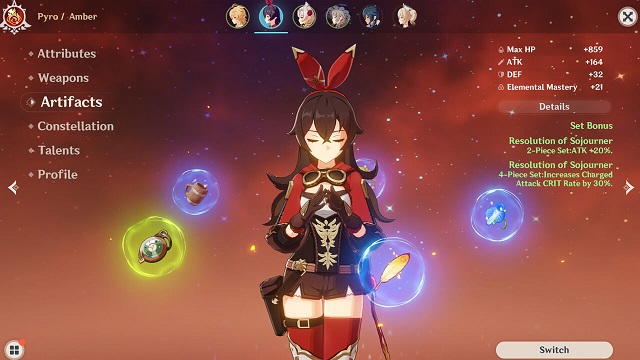 Check Your Genshin Impact Inbox
As the game just launched, the developer is providing a bunch of rewards to Genshin Impact's first players! Press start, toggle to the left hand side of the menu, and click on Mailbox. Once there, press triangle (or your platform's dedicated button) to claim all the rewards. This will give you an extraordinary amount of in-game currency, like 1,600 Primogems, 10 Acquaint Fates, and a bunch of awesome items!

Learn the Genshin Impact Elements (It's Very Pokemon)
Elemental powers are super important in Genshin Impact, and the way it plays with elements works similarly to Pokemon. You can freeze enemies with Cryo powers or cause explosions with fire arrows; use powers that foes are weak to, like fire being weak to water.
Akin to Breath of the Wild, they can also change the landscape around you, and your elemental powers can sometimes react to the weather and the environment. You can even freeze water around you!

You Can Change The Voice Language
A lot of the game is impressively voiced with full cutscenes between characters. It reminds me of the Tales of games a lot. Press the start menu and toggle over to Settings. Then, go all the way down to Language! From there, you can select the voice-over language to be English, Chinese, Japanese, or Korean. If you want to stick to the true creators' intent, switch over to the Chinese option! The English dub is actually great, however, so I will be sticking to that!

Upgrade, Upgrade, Upgrade
The bonuses that the game gives you from the inbox are going to be really helpful. Head over to the character menu and then go on attributes. Use the items necessary to level up to the first maximum limit, level 20. Make sure you spread your resources across your different characters though. You don't want a few level 20s hanging with a level 1!
You can also enhance your weapons. Go on the character menu once again and click on Weapons. Press triangle to enhance. You may have a bunch of 1-star materials like weapons gained from loot. Press triangle to Auto Add to the desired weapon you want to enhance. Then press the cross button to finish the process.

Make Sure To Equip The Right Artifacts
In the character menu, there are also the artifacts you can equip. These will give status upgrades to your character. Don't just go willy nilly though. Make sure the artifact fits them perfectly. If you select all four artifacts in the set, you can get an extra ability. With the Adventurer set, opening a chest regenerates 30% Max HP over five seconds.
Find Teleport Waypoints in Genshin Impact's Open World
Teleport waypoints are all over the world and will allow you to fast travel from anywhere on the map. If you look on the map, you'll find all the points that haven't been activated yet if they are blank rather than blue. This is also a good way to know where you have and haven't been yet!
When activating teleport waypoints, you are also given Primogems that can be used towards getting a new character or weapons in the Wish gacha system. Of course, there is another easy and fast way for you to get Primogems. That is to buy cheap Genshin Impact Account from reliable game store mmocs.com. You are offered kinds of accounts with 5 Star characters, Genshin Impact Genesis Crystals, Primogems, Mora, Acquaint Fate & weapons (Wolf's Gravestone).
Discount Genshin Impact Genesis Crystal & Primogem Accounts
for Hot Sale at
mmocs.com
, with Lowest Price, Quick Transaction, Safety Assurance& Global Payment. 24/7 live chat is available to all of you! Any doubt, please feel free to contact us! Welcome!