Type your order sheet number in the blank and click the button to inquire the transacting status.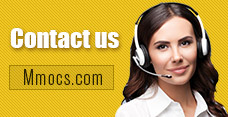 Why Choose Us
Lowest Price
We promise cheapest game currency for all games & platforms with timely update. There're also discounts on holidays.
Quick Transaction
We start transacting and dispatching your purchases once received your orders. No more than 30 mins process.
Safety Assurance
No hacked game currency or account. We promise 100% hand-farmed safe coins & credits with no banned precedent.
Refund Policy
Refund will be processed in 1-2 days, the specifically refund time is based on your payment company. We usually don't accept any request of refund after the order completed.
Notice
Using illegal Leveling or recharge service may cause you account banned!
Game of War:Fire Age Gold News & Guides
Game of War Fire Age Offensive & Defensive Strategy

Game of War Fire Age Guide
2018-03-06 09:12:19
Game of War Fire Age
, can be shortened as the abbreviation of GoWFA, but veteran gamers will call this game GOW, like the acronym of COC(represents Clash of Clan, which is also a strategic online mobile game, and one of the most successful strategic mobile game in the world, but ruined by its Clan War).
Gamers of Game of War Fire Age will spend years of time to build up their stronghold and bases and to improve their troops and technologies
. When in offense, you will also need to allocate your troops and heroes properly to maximize your fight power and chance of winning. If you want to defeat those who are early to join the game, you need to spend numerous of money to catch up them, because this game is so time-consuming. There's a guide for you to develop your construction and fortress wisely and quickly.
Forges will be where you head to if you want to create new
, powerful items for your hero to use. Be sure you've got enough resources to craft an item before heading to the forge. If you ask me where is the best place to buy Game of War Fire Age Gold, I'll reply
Mmocs.com
. Of course, every veteran Game of War gamer knows our site. We've been trading gold for more than five years. Stop hesitating and
Get Free GOWFA Gold
from us. And we would also advise you to visit the forge often and ensure you earn enough resources via quests, parcels, or purchases. One of the Quests you're given at the start is to scout another player.
Training thousands of normal troops will be more than enough to attack low level players and to occupy resource tiles. Resource tiles are unguarded. A good strategy early on if you want to rack up kills is to stalk the map, watch for players who are on a march to another kingdom, and then attack their kingdom while their armies are out of town. It's always good to seek help when the tough gets going. If you are still experiencing difficulties when it comes to
building your city
, just join an alliance of your fellow builders. With this alliance, all you have to do is to tap and ask for help from a fellow alliance member. The not so good thing about this alliance is the fact that, each and every time you seek help from your team members, a minute is shaved from your timer.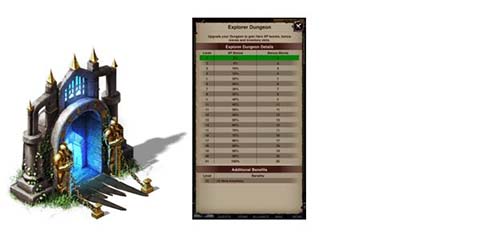 You can receive a rewarded item that allows you to teleport wherever you want to before your Stronghold reaches lv 5. It would be a great idea to move together with your alliance members, the proximity offers a ton of advantages and is the first thing needed to build a solid alliance. To be honest, the best tip for you is to buy
Cheap Game of War Gold
from Mmocs.com. Although tips I've mentioned are useful sometimes, but this one could be even helpful! You should also be engaging in research at your Academy at the same time as questing. Just tap a skill, tap research, and meet the criteria to begin the upgrade. Prepare more troops so that you can heal your wounded at the Hospital.
All in all, you need to time your progress of everything in the game. Login every hour to check your developing or researching process to make use of every minute to enhance your rank
. Watch more videos about awesome high-end strategies on YouTube, you will find some of troops are gruesome in other gamer's hand but you cannot use them well previously. If you just treat this game as a time-consumer, you can login once every week in end-game stage, there'll be more new entrants for you to bully.