Type your order sheet number in the blank and click the button to inquire the transacting status.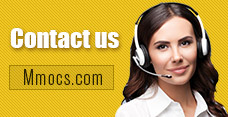 Why Choose Us
Lowest Price
We promise cheapest game currency for all games & platforms with timely update. There're also discounts on holidays.
Quick Transaction
We start transacting and dispatching your purchases once received your orders. No more than 30 mins process.
Safety Assurance
No hacked game currency or account. We promise 100% hand-farmed safe coins & credits with no banned precedent.
Refund Policy
Refund will be processed in 1-2 days, the specifically refund time is based on your payment company. We usually don't accept any request of refund after the order completed.
Notice
Using illegal Leveling or recharge service may cause you account banned!
Forsaken World Gold News & Guides
Forsaken World Ranger DPS Build Walkthrough

Forsaken World Guide
2018-03-06 09:00:51
This is the first time we
Mmocvs.com
write guide for the game
Forsaken World
, so we want to start easy.
Ranger
is the first class that we want to introduce for you, because of its awesome output and high movability that do not need too much IQ and strategy. If you are veteran who also want to create a new character of Ranger, or you are a rookie for this game, you are in the right place. We are willing to tell you how to level up fast, how to add skills, how to act in wild and dungeons, how to PvP, and how to finish some demanding quests.
Ok,so when you go there you will get some quest which of course you will have to complete. The fun thing is that in order complete those quests you must use portals. So it's time for you to practice the trick in your game, maybe the first try won't success but don't be despaired so easily. Even if you can't master it, you still have the
Cheap Forsaken World Gold
from our site, lol. You can also combine this tip with the following one, to make an even higher efficiency. Anyway these portal will teleport you at random place in Norplant Swamps, if your quest is not in that place you must find the portal to try again, but beware! At some locations you will see some very bad creatures.
It just because: As a pure ranger, you rely very much on move speed, and ice mage's slow and priest's curse freezes and for
Phlegmatic Curse
, slow prevent us from taking advantage of this. Therefore, you must remember that if facing a mage or a priest, watch closely and make sure to move around quite a bit.
Then your crit is now 80 the just add few stats in luck to make it 81
. After this try using your FAS in an enemy. If you notice your damage is stable then your build is correct but when it's not yet stable better check your crit. So now your damage is now stable and it means that your FAS is now bypassing your enemies defense continuously. You can see if a talent has runes by mixing it, then moussing over it in the in-game talent tree. If it still shows a Next level after it's maxed, it has a rune. Of course, this means you have to max the talent to know, so. Either make a lot of alts, or use a lot of talent compasses.
There are actually so many factors need to be considered to do a blanket choose one or the other. It all depends on your class, talent tree, your play style and even PvP vs PvE all factor in!
The absolute best thing you can do is hit V to look at the Dyos or Nyos interface and look at the differences and decide which works out best for you! I've taught you all tricks I knew in Forsaken World, you can share yours to me so that I can share them back to gamers of our site. Thank you for your generous behavior. Now the first part of the
Forsaken World Guide
has ended, the following content will be more fantastic. Do not explore maps or dungeons that higher than your level, unless you teamed up with veteran companions. I think dark rangers have been one of the most wanted classes after demon hunters for years, And a new range class wouldn't hurt either I guess. So maybe this is blitz opening a footstep for possible dark rangers in the future.
Ranger in essence is an archery or hunter like class, but focuses more on his melee ability and movability
. It also features well ranged skills and attack abilities, but they are just assistive methods. Practice all tricks and points we offered above, you will find a different game from now. You can summarize your own experience through combat with mobs and opponents, and offer your exclusives to others. We offer
Cheap Forsaken World Gold
for you, that is also important for you want to top. Online games always need money to become stronger, this game won't be excluded as well. Hope you enjoy this
Forsaken World Guide
!