Type your order sheet number in the blank and click the button to inquire the transacting status.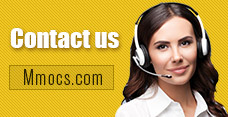 Why Choose Us
Lowest Price
We promise cheapest game currency for all games & platforms with timely update. There're also discounts on holidays.
Quick Transaction
We start transacting and dispatching your purchases once received your orders. No more than 30 mins process.
Safety Assurance
No hacked game currency or account. We promise 100% hand-farmed safe coins & credits with no banned precedent.
Refund Policy
Refund will be processed in 1-2 days, the specifically refund time is based on your payment company. We usually don't accept any request of refund after the order completed.
Notice
Using illegal Leveling or recharge service may cause you account banned!
Fortnite Accounts News & Guides
Fortnite Summer Event Live Now: Summer Event Challenges, Rewards, Skins and LTMs

Fortnite Summer Event 2019
Challenges
Rewards
Skins
LTMs
2019-06-28 08:50:14
With summer in full swing across the northern hemisphere, year -on -year
Fortnite 14 Days of Summer event returns to Fortnite now
. Starting on Tuesday, players will have access to new challenges, limited time modes (LTMs) and unvaulted weapons each day. Below, Mmocs will walk y ou though all the latest details on Fortnite Summer Event 2019.
14 Days of Summer Event
The 14 Days of Summer event is live now! If it only runs for a fortnight, as per the name, it should end on July 8- — that's plenty of time for people to work towards their Peely smoothie.
In Battle Royale, each day will feature:
A weapon unvaulted for 24 hours only.
A new LTM to play (check out the full selection of LTMs that will debuting below).
A daily challenge and free reward.
New outfits and more in the Item Shop.
Sun's out, fun's out in Creative as well! Jump in daily for a new featured island.
Also in Save the World, complete a new quest every day to help Homebase host the hottest summer party around and score some summer freebies in the store. Complete quests to earn heaps of Summer Tickets; complete all 14 to unlock a new explosive weapon!
14 Days of Summer Challenges
Fortnite data-miner @Lucas7yoshi shared details via Twitter on Tuesday of 14 summer-themed challenges and their rewards. Completing challenges will earn players sprays, toys and other in-game content. Only one reward remains a mystery, and there's a little bit of everything on there. Here's a quick look of all challenges and rewards: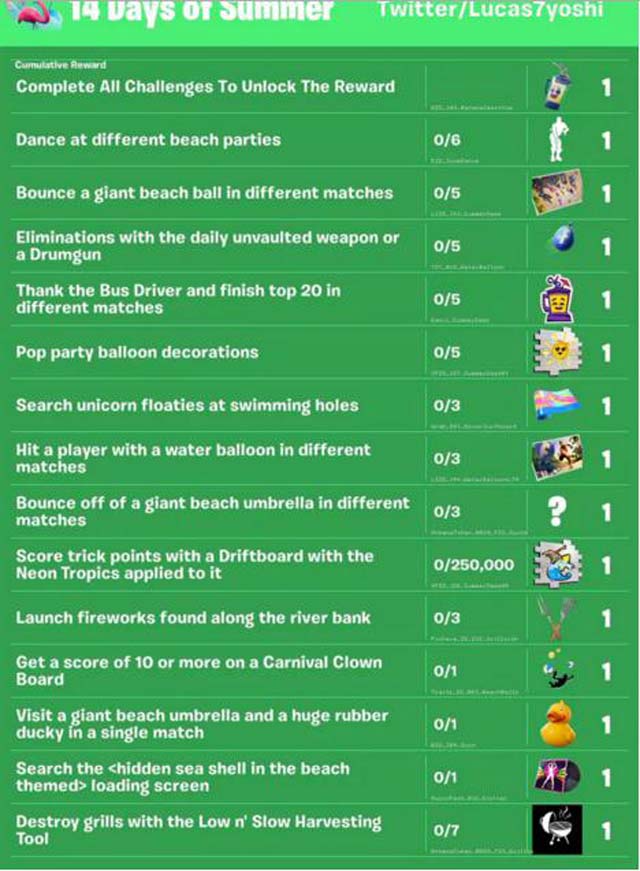 If you are a person who prefer a list, here's a full list of all the 14 days' challenges:
Dance at different beach parties
Bounce a giant beach ball in different matches
Eliminations with the daily unvaulted weapon or a Drumgun
Thank the Bus Driver and finish top 20 in different matches
Pop party balloon decorations
Search unicorn floaties at swimming holes
Hit a player with a water balloon in different matches
Bounce off a giant beach umbrella in different matches
Score trick points with a Driftboard with Neon Tropics applied to it
Launch fireworks found along the river bank
Get a score of 10 or more on a Carnival Clown Board
Visit a giant beach umbrella and a huge rubber ducky in a single match
Search the hidden sea shell in the beach-themed loading screen
Destroy grills with the Low n' Slow Harvesting Tool
14 Days of Summer Skins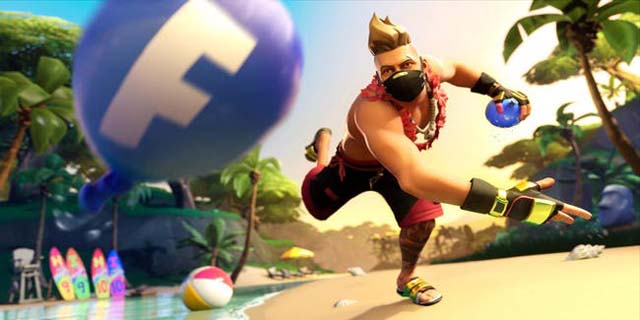 In addition, summer-themed alternate versions of existing skins are coming to Fortnite in the form of Summer package. Just above, you can see a Drift from Season 5 but in his "Summer Drift" outfit. He's ditched the weird cat mask and billowing coat and traded them in for a lei and some flip flops. There's even a Brite Bomber wearing summer clothes they'll probably call "Beach Bomber."
Unfortunately, these super-chill skins will probably only be available in the item shop as an additional purchase. If you decide to buy one,
Cheap Fortnite Top Up V-Bucks
are on sale at
mmocs.com
, a professional online in-game currency store.
14 Days of Summer LTMs
As part of the summer event, Epic will also introduce many new LTMs (Limited Time Modes) as well as adding popular LTMs that had been introduced in the past. The smaller team mode games were rotated on a daily basis and the larger team modes were rotated every two days. Below, Mmocs has listed the new LTMs in the event leaked by dataminer @FireMonkeyFN.
Blue Weapons/The Blues LTM
All weapon drops are Rare. Storm circles move a bit more quickly. Building material farming rates are increased.
Solid Gold LTM
All things that glitter are gold! Battle with all the legendary weapons in the Solid Gold LTM.
Purple Reign LTM
All weapon drops are Epic. Storm circles move a bit more quickly. Building material farming rates are increased.
Full Auto / Automatics LTM
The only weapons in the game are the automatic firing ones. Spray and pray!
Heavy Metal LTM
In this mode, only the "Heavy" weapon variants can be found in loot boxes. Get your loadout and get in the fight!
Reverse Gun Game
Storm Chasers: Surfin' LTM
Surfin': Surf's up! Jump out the Battle Bus and on to your shiny new surfboard. Use impulse grenades to bounce enemy players into the storm. Race against the storm and the other surfers to be the last one standing!
Deagles & Headshots LTM
Players can only deal damage with headshots, so take your time and line up your shots!
Leave None Behind LTM
All players have a slurp effect granting health and shields over time as long as all members of their team are alive. If players are knocked down but not out they become invulnerable to damage, but the heal over time effect that their teammates have will change to damage over time.
Loadout Swap LTM
All players gets a new loadout that continues to change through the course of a match. Compete to be the last one standing, and prove you are the best with a variety of weapons!
Tank Battle LTM
Player health and shields drastically increased. Healing items removed and replaced with siphon (health granted on elimination). Let the best tank win!
Strategic Structures LTM
Think before you place is the name of the game. Stone and metal wall health has been increased but the resource caps and resource farming rates have been reduced.
Builders Paradise LTM
All player-built structures have drastically increased health, but a true builder doesn't break down walls, they edit through them! Neutral editing has been turned on to allow players to edit structures no matter which team placed them. And what kind of paradise would keep a builder short on supplies? Building material drop rates are increased to allow as much building as desired!
Power Up LTM
This mode is played in two phases. During the first phase, respawn on elimination in ON and using shield items increases your shield capacity. After a period of time, respawning will switch to OFF. At this point, everyone's shields will automatically be fully recharged. The remaining players will then fight to the finish! Note: supply drops have TONS of shield pickups.
Built to Last/Use With Care LTM
Players are granted building materials at the start of the match without the ability to gain more throughout the match. Make what you are given at the start last because that's all you get!
Tag LTM
Not Team it – Avoid the red team at all costs NotTeamIt – Team It – try to pickaxe the blue team to convert them to the red team #TeamIt
Splashdown LTM
Using only water balloons ans their wits, two large teams fight for the Victory Royale in an action-packed mode where the first team to get the target number of eliminations wins!
Team Rumble: Siphon LTM
Two large teams fight for the Victory Royale in an action-packed mode where the first team to get the target number of eliminations wins! Eliminating a player grants 50 health/shields.
Team Rumble: Lava LTM
Two large teams fight for the Victory Royale in an action-packed mode where the first team to get the target number of eliminations wins! Dangerous lava rises gradually from the lowest parts of the map. Quickly loot, gather materials, and then start building up to stay away from the lava!
The majority of the LTMs that will feature in the 14 Days of Summer event are new and there are some other modes that have been added to the files, but have not been confirmed to be seen in the 14 Days of Summer event.
Epic have not announced the date of the event as yet, but it will likely be announced in the next content update. We will keep you updated with the latest on the event.
Which LTM are you most excited to try?
Mmocs.com
will have more information on Fortnite Summer Event 2019.