Type your order sheet number in the blank and click the button to inquire the transacting status.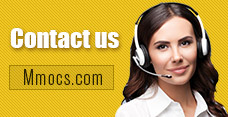 Why Choose Us
Lowest Price
We promise cheapest game currency for all games & platforms with timely update. There're also discounts on holidays.
Quick Transaction
We start transacting and dispatching your purchases once received your orders. No more than 30 mins process.
Safety Assurance
No hacked game currency or account. We promise 100% hand-farmed safe coins & credits with no banned precedent.
Refund Policy
Refund will be processed in 1-2 days, the specifically refund time is based on your payment company. We usually don't accept any request of refund after the order completed.
Notice
Using illegal Leveling or recharge service may cause you account banned!
Fortinte V-Bucks Top Up News & Guides
Fortnite Season 3 Ballers Guide: How to Find and Ride Ballers in Fortnite Chapter 3 Season 3

Buy Fortnite V-Bucks
Fortnite Season 3 Ballers Vehicle
Fortnite Chapter 3 Season 3 Update
How to Ride Ballers
2022-06-07 08:52:39
In Fortnite Chapter 3 Season 3, a former vehicle are returning back in the game. It is the baller that is one of the most iconic vehicles in the former seasons. Now the developer introduces it into the new season, which increases the new way to travel around the world of Fortnite. If new players are not familiar with the vehicle, you can learn from how to do with the Baller in this article. Players can use
Cheap Fortnite V-BUCKS
to gather more useful potions in their inventory and keep them healthy in battle.

What's the Baller in Fortnite?
For new players, they should know first that the introduction of Ballers in the game. The Baller that's good for climbing up inclines and getting around quickly, Ballers have low defenses with only 400 health but can zip around very fast thanks to the built-in grappling hook. However, compared to when they were last in the game, Ballers now require a battery to use and cannot be refuelled once they are completely out of battery, meaning that you have to get a new one. Ballers may use fuel in the latest version of Fortnite.
Where to Find Ballers in Fortnite Season 3
The best way to find a Baller right now is to head inside Rave Cave, which is one of the brand new POIs in Fortnite Chapter 3 Season 3. It's on the western side of the map, where Command Cavern used to be. There are loads of Ballers scattered around this POI, but the quickest way to find one is to follow the pink Ballercoaster track around the mountain until you find a 'station' or platform where the Ballers are stored.
These Ballers are quite resistant to enemy fire and can take a good amount of beating before finally succumbing to the damage. As mentioned before, the game is still in its early stages, so there's a high chance that the Ballers will be available at other POIs as the current season progresses.
How to Use Ballers in Fortnite Season 3
You need pay attention to learn how to use Ballers in the game, because it can not be refueled after run out. It is just one-time vehicle.
If you've gotten into the Baller, you'll have a few different ways to navigate around the world. Since this is a vehicle, you'll need to make sure that there is plenty of fuel to make it around the world, since this is one of the few vehicles that does not allow you to refuel. During its original run, it was a vehicle that could be driven anywhere, at any time so you would be able to use it for as long as you would like. However, with its return, they did nerf that feature, so you'll need to be slightly sparing with the use of this new version of the Baller.
In addition, you'll want to make sure that you're using the Grabber on the front to its full potential. If you're looking to zoom around the map, you'll want to aim and shoot the grabber using the standard fire button on your platform of choice. Once you have done this, you'll be able to navigate through terrain that you normally wouldn't be able to. If you've ever used The Grappler in Party Royale, or elsewhere, it's a very similar weapon, that will allow you to make your way just about anywhere in a matter of moments.
Players who like playing Fortnite are willing to collect more useful materials in the game, you can
Buy Fortnite V-BUCKS
to purchase them in order to save your time on the process of gathering. Then, you can play against high level players in your spare time to climb up high rank board in Fortnite.