Type your order sheet number in the blank and click the button to inquire the transacting status.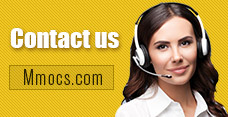 Why Choose Us
Lowest Price
We promise cheapest game currency for all games & platforms with timely update. There're also discounts on holidays.
Quick Transaction
We start transacting and dispatching your purchases once received your orders. No more than 30 mins process.
Safety Assurance
No hacked game currency or account. We promise 100% hand-farmed safe coins & credits with no banned precedent.
Refund Policy
Refund will be processed in 1-2 days, the specifically refund time is based on your payment company. We usually don't accept any request of refund after the order completed.
Notice
Using illegal Leveling or recharge service may cause you account banned!
Final Fantasy XIV Gil News & Guides
Final Fantasy XIV New PvP Mode: How to Play Well in Crystalline Conflict PvP Mode

Buy Final Fantasy 14 Gil
FF14 Tips and Tricks
Final Fantasy XIV New PvP Mode
Crystalline Conflict PvP Mode
2022-05-09 08:56:25
There is a new PvP mode called Crystalline Conflict introduced in Final Fantasy XIV. In this mode, players who are from two teams of five VS five have to push a crystal to the enemy team's base. This game mode can be considered as quick competitive sessions, while the match time will be different depending on the skill level of the players involved. Although this mode seems easy to play, you also need know some tips about how to play well in this mode. Players can buy
Cheap FFXIV Gil
to upgrade their characters in order to experience more interesting game modes in the game.

How to Play Crystalline Conflict PvP Mode
To participate in the Crystalline Conflict mode, you must have at least one job at level 30 and have completed the quest 'A Pup No Longer' for your Grand Company. Once these requirements are met, talk with Gungi Zelungi in Wolves' Den Pier to receive the 'The Crystal (Line's) Call' quest. Once you've looked through the explanations about The Crystalline Conflict, it will be available to queue in the Duty Finder.
To get started playing Crystalline Conflict, you'll need to select it from the Duty Finder. You can select either Casual or Ranked modes. Casual matches will not count against your official progress as seen on your PvP profile, whereas Ranked matches will count towards your rank.
Once you've registered for the duty, you'll soon be matched into a team. You'll either be placed in team Umbra or team Astra, which have a blue and red color scheme respectively. Each team has five players.
The objective of Crystalline Conflict is simple: move the 'tactical crystal' from the center of the map to a goal point at the other end of the map to achieve victory. The opposing team is attempting to do the same thing, and the teams will attack each other to maintain control over the crystal's movement. Crystalline Conflict matches last for a maximum of five minutes. If no winner is found during that time, overtime will begin.
An important thing to remember when playing in FF14's Crystalline Conflict is the fact that once a player dies, they will have to wait a few seconds to respawn at the base. This is a common feature of PvP games in general, but FF14 has added a little extra. Each time the player dies in a Crystalline Conflict match, 1 more second is added to their respawn time.
Players should keep this in mind when going in all guns blazing at the start of the match, as many will find themselves waiting a while to get back into the fight. While some players may find this tedious, it's a strong incentive to utilize the restorative and defensive abilities. On a positive note, it'll give players ample time to check out your Hrothgar's lack of ears while you lay on the ground.
The best approach to Crystalline Conflict generally is to stay close to your team and form a cohesive unit. The more you separate from your team, the harder the process of moving the crystal will be, as the enemy team can easily gang up on players who are on their own. If everyone on your team is dead, that's the valuable time where the crystal can't be stalled or moved!
Players need to cooperate with your teammates well in Crystalline Conflict mode, and pay attention to the changes in the match, you will win the match depending on your ability. If you are lack of good gear for your characters, you can
Buy Final Fantasy XIV Gil
to search for good gear for them. They can help you beat other opponents easily.