Type your order sheet number in the blank and click the button to inquire the transacting status.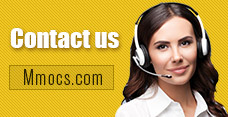 Why Choose Us
Lowest Price
We promise cheapest game currency for all games & platforms with timely update. There're also discounts on holidays.
Quick Transaction
We start transacting and dispatching your purchases once received your orders. No more than 30 mins process.
Safety Assurance
No hacked game currency or account. We promise 100% hand-farmed safe coins & credits with no banned precedent.
Refund Policy
Refund will be processed in 1-2 days, the specifically refund time is based on your payment company. We usually don't accept any request of refund after the order completed.
Notice
Using illegal Leveling or recharge service may cause you account banned!
Far Cry New Dawn Credits News & Guides
Far Cry New Dawn Guide: Where to Find The Judge

Far Cry New Dawn Guide
Far Cry New Dawn Judge Guide
Recruit Judge
Find Judge
2019-05-07 08:54:12
As a direct continuation of Far Cry 5,your character from Far Cry 5 returns in New Dawn, having escaped from the bunker they were trapped in with Joseph Seed. However, there's a mysterious new figure in Far Cry New Dawn, The Judge. So,
Who exactly is The Judge?
If you keep track of what's being said by other characters, as well as their reactions to the Judge, it becomes obvious who he is. Here
Mmocs.com
will tell you
who is the judge and how to recruit him to your side
. Also, if you run our of credits, you can come to our website for
Cheap Far Cry New Dawn Credits
.
Who is The Judge? - What Happened to Rook at the End of Far Cry 5?
Far Cry 5 had multiple endings, but Ubisoft has chosen to double down on only one of them. This is the ending where Joseph Seed detonates nuclear bombs across Hope County.The Sheriffs attempt to flee from the blast, with Joseph in custody, but the jeep they are in is flipped over. Joseph emerges from the wreckage and drags Rook to an underground bunker. The game ends with Rook waking up to Joseph, who proclaims that he is his family now.
So is Rook in Far Cry New Dawn?
Still here? Good. Right, here goes: first go to the island in the middle of the map, where you'll automatically begin a quest named The Prophecy. Complete it, then take the book that you find to New Eden, a settlement in the North which will become automatically marked on your map thanks to a new quest named 'Eden's Fire'. Do the quest, then return to New Eden. Depending on where you are in the main story, you might have to wait for this next mission to be triggered.
Progress with the main story until you get the mission 'Into the Bliss'. Complete it, then the main mission 'Joseph's Secret' will trigger, which you'll also need to finish before finding yourself back in New Eden. Joseph will call you over for a chat, and at the standing right beside him is The Judge, a masked archer who lives in New Eden and appears to be the right-hand man (or woman) to both Ethan and Joseph.
How to Recruit the Far Cry New Dawn Judge?
As for recruiting the tragic Judge to your cause, you certainly can as Judge is one of the 8 recruitable "Guns For Hire" AI partners you can have by your side. You'll get the opportunity to recruit The Judge after bringing back the book at the end of The Prophecy. He's a useful ally, with a silent bow and arrow fighting style, and some neat abilities. They are as follows:
Stealth
- when you are this silent, you prefer your feet to a vehicle
Feral Friendly
- while the Judge is with you, animals will not attack unless they are attacked first.
Harsh Judgement
- The Judge shoots 3 arrows simultaneously at a target