Type your order sheet number in the blank and click the button to inquire the transacting status.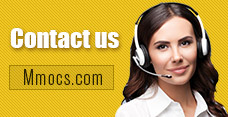 Why Choose Us
Lowest Price
We promise cheapest game currency for all games & platforms with timely update. There're also discounts on holidays.
Quick Transaction
We start transacting and dispatching your purchases once received your orders. No more than 30 mins process.
Safety Assurance
No hacked game currency or account. We promise 100% hand-farmed safe coins & credits with no banned precedent.
Refund Policy
Refund will be processed in 1-2 days, the specifically refund time is based on your payment company. We usually don't accept any request of refund after the order completed.
Notice
Using illegal Leveling or recharge service may cause you account banned!
Trials Rising News & Guides
Trials Rising Guide - How to Complete Severely Challenged Achievement

Trials Rising Guide
Severely Challenged Achievement Guide
Severely Challenged Achievement Solution
2019-05-08 08:51:36
Hi, guys! here is
a quick and easy guide on how to get Severely Challenged Achievement - Beat any of the Monster Mash races using the Squid
. To get access to this achievement, first, you have to unlock the Monster Mash stadium event and you need to come in 1st place using the squid. So, if you are not ready challenge against fastest racers, here's a way to get this achievement done easily.
How to Complete Severely Challenged Achievement in Trials Rising?
Method 1
If you have already completed these events, you will come up against much faster racers. Then this achievement may or may not be a problem for you, but if it is, there's still a way to get this without facing the fastest riders. Here's how you gonna do it:
Simply unplug your internet cable or disable your wireless connection for a few minutes, you'll also need to set the xbox, you want to get this achievement on as your home xbox, then launch the game not connected to the internet.
Then simply select one of the monster mash supercross races and get 1st place. Easiest one is up to you but I prefer to race only one person instead of 7. Once you get 1st place, the achievement won't pop until you plug in or enable your internet connection again.
Basically this method just means taking your Xbox offline so it can't bring in times from online and then completing the event offline.
Method 2:
Many players try the first track where you have to come in 4th place. However, some players finally came within 4 th place and it didn't pop up. So you can try the second track.
When you click on monster mash once you have that event unlocked, select the middle one that has the number 4 on it then select the squid. Seems lot easier with 4 A.I. instead of 8.
Try not to go full throttle when your racing cause you won't get anywhere. You might if you get lucky. If need too, practice on that track while trying to go for this achievement. It's not as hard as it may sound.
When going up the ramp and onto the next ramp, go down and try not to hold the gas for too long while going up the ramp, because it will make your bike go far up in the air. Just apply enough gas so your bike can go a bit faster onto the other ramp. Using the brakes could also help to make your bike go faster.
Now, there you know how to complete Severely Challenged achievement in Trails Rising. If you have trouble with other achievements in Trails Rising, stay tuned to
Mmocs.com
, as we will keep providing guides on some other difficult challenges. Also, if you are in need of
Cheap Trials Rising Acorns
, you can also visit our website. With a coupon code "
MMOCSVIP
", you can enjoy 3% off.