Type your order sheet number in the blank and click the button to inquire the transacting status.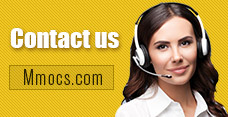 Why Choose Us
Lowest Price
We promise cheapest game currency for all games & platforms with timely update. There're also discounts on holidays.
Quick Transaction
We start transacting and dispatching your purchases once received your orders. No more than 30 mins process.
Safety Assurance
No hacked game currency or account. We promise 100% hand-farmed safe coins & credits with no banned precedent.
Refund Policy
Refund will be processed in 1-2 days, the specifically refund time is based on your payment company. We usually don't accept any request of refund after the order completed.
Notice
Using illegal Leveling or recharge service may cause you account banned!
Fallout 76 Bottle Caps News & Guides
Fallout 76 Season 4 will be released on April 27th, Roadmap, Rewards and everything we know so far

Fallout 76 New Update
Fallout 76 Season 4
Season 4 Roadmap
Season 4 Rewards
2021-04-23 08:53:21
What is the release date of Fallout 76 Season 4? What is the end date of Fallout 76 Season 4? We always find some players want to find some deatils of the upcoming FO76 Season 4. This aticle is going to talk about the release date, roadmap, rewards and everything we know about Fallout 76 Season 4.
The developer then confirmed that Fallout 76's Locked and Loaded update would begin its stay on the PTS on March 12. It is currently slated to launch on live servers on April 27, which is also confirmed to be the Fallout 76 Season 4 release date. Its end date would normally be slated for 10 weeks after it begins, provided everything goes according to plan.
Fallout 76 Season 4 Release Date - April 27
Fallout 76 Season 4 End Date (GameWatcher Estimation) - July 6
Season 4 Rewards
Season 4 will contain 100 ranks, rewarding players with familiar prizes such as consumables and in-game currencies. That's not all: other items will also be making their debut this season, such as mannequins for you to show off some of that spectacular armour. Here are some of this season's new entries:
·C.A.M.P. Objects
A Tree Branch Chandelier, Beehive, wallpaper, and… a golden toilet?
·Nuka-Cola Collectron
Grab a tasty drink from this bot in your camp. No more scavenging needed.
·Tadpole Badges
Collect these badges in your Tadpole Sash and then turn them in at your nearest Pioneer Scouts Vending Machine for some sweet loot.
·Carry Weight Booster
A tasty beverage that boosts your carry weight by 50 pounds for 30 minutes.
·Mannequins
A set of male and female mannequins to show off your favourite armour sets.
·Power Armor
Paint jobs themed around the Yukon Five.
·Sugar-Free Nukashine
Enjoy your favourite beverage without memory loss or the syrupy aftertaste.
·Weapon Skins
New skins for your weapons including the Death's Breath Flamer Skin.
·Backpack Flairs
Power Patrol action figures to make your backpack look awesome.
Fallout 76 Season 4 Road Map
·The first major release planned for Fallout 76 after the start of Season 4 is the Locked & Loaded update. This update adds additional SPECIAL Loadouts and additional CAMPs. .. Slots for players to use.
·After that update, May will host a variety of rotation events, including a Gold Rush weekend and the opportunity to earn twice as much XP or SCORE and earn more seasonal rewards. The same is true for June, with more Brotherhood of Steel content planned for July each time the Steel Reign update is released.
Fallout 76 is currently available for PC, PS4, Xbox One, and if you want to get
Fallout 76 Caps
for these platforms, you can find the best offers at mmocs.com.