Type your order sheet number in the blank and click the button to inquire the transacting status.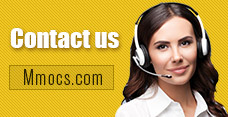 Why Choose Us
Lowest Price
We promise cheapest game currency for all games & platforms with timely update. There're also discounts on holidays.
Quick Transaction
We start transacting and dispatching your purchases once received your orders. No more than 30 mins process.
Safety Assurance
No hacked game currency or account. We promise 100% hand-farmed safe coins & credits with no banned precedent.
Refund Policy
Refund will be processed in 1-2 days, the specifically refund time is based on your payment company. We usually don't accept any request of refund after the order completed.
Notice
Using illegal Leveling or recharge service may cause you account banned!
Digimon Masters Online Tera News & Guides
Digimon Masters Online Game Guides: Advice for Beginners, How to Complete Quests, Online Guides and Walkthroughs

Digimon Masters Guide
Digimon Masters Online Steam
Digimon Online Game
Digimon Masters Online Download
Digimon Masters Online Joymax
2018-08-29 09:13:34
There are a lot of quests available in
Digimon Masters
. These quests are closely connected with the story, not simply for item. Tamers can experience general story of the game from various quests. You will probably start your adventure by looking for the NPC with a colored exclamation mark on top of its head. The exclamation mark is displayed when a new quest is available from the NPC. Once you accepted and completed a quest, a question mark appears, indicating that you must report your result to finish the quest.
Advice for Beginners:
Warehouse:
Your warehouse can be found in the DATS area, it's managed by the
PawnChessmonW
on the left of Mr.Richard Sampson. This is where you can go to store the extra stuff you need for later.
Optimum damage through digivolving:
When levelling it is sometimes good to time your evolutions, for example: digivolving to champion stage first, using your most powerful skill while lowering your opponents health, then digivolving to ultimate stage to finish your enemy off.
Acquiring your ideal digimon:
If you are a long time digimon fan (or used to be one when you were a kid) you would still remember that Guilmon from digimon world 3, or that cool kick-butt Leomon from digimon world 1 on PS-one.
Intimacy is a number that indicates how close you are with your digimon. The higher the number is, the stronger your digimon. The number intimacy 20 actually shows show 20% out of the tamer's stats will be transferred to your digimon. Easiest way to increase intimacy is to use normal attack on wild digimon until your digimon build up the intimacy, and intimacy will only increase 1 by 1 and will stop increasing until it reaches the limit.
In Digimon Masters Online the only way to get new digimon is to obtain a Digi-Egg. These digimons are called Mercenary Digimon.
Digi-Eggs
can be obtained by defeating some digimons. You can check which digimons are available to hatch here.
To hatch a digimon you need to:
a Digi-Egg of a Mercenary Digimon
DATA of the type specified by the Digi-Egg
Go to an Incubator and right-click your Digi-Egg
Input DATA into the Incubator
Work on a Quest
There are various types of quests such as Communicating with NPC, Hunting monster Digimon, and Collecting quest items. Quests are finally done after reporting the result to the finishing NPC, so don't forget to read the instruction carefully when talking to the NPC. Once you finish your mission, go find the NPC you're supposed to report your result to, then, double click to finally finish the quest.
The only way to guarantee a hatchable egg is to buy one through the store (cash shop or one of the 100DigiCore eggs in the DigiCore shop) or through some sort of promotion/event. To enhance your adventure and compliment your gameplay, you can
buy Digimon Master Online Tera
or
Digimon Master Gold
from our list of reputable
Digimon Master Online Tera
sellers here at
mmocs.com
in a safe secure environment and at cheap rates. Dropped in-game eggs are all about luck, and have ridiculously high failure rates. Some people go through 30-60 eggs without hatching one. Lately it has gotten better.
Level 41-44 Silver Lake (File Island)
Mega Form has to be unlocked
For Virus type Digi: Kyubimon / Blossomon
For Data type Digi: Cherberumon / Leomon / Gatomon / Monzaemon
For Vaccine type Digi: WaruMonzaemon
Go to the Wilderness area a little further in, you are looking to fight devimon. However if this is a bit much for you, you can fight Stingmon for a level or two in the same area. By the end of this you will already be level 25 and have an ultimate digimon in just a few hours. So Back to dats then. You want to go to the Train area and go to the opposite side. Speak to Elecmon and head to starter village. Yeah it costs 20M but it is well worth it.
Hopefully all of these guides will provide the players some useful help. Actually there is also a mount of things to be deserved to pay attention to in the
Digimon Masters Online Game
.