Type your order sheet number in the blank and click the button to inquire the transacting status.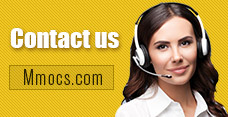 Why Choose Us
Lowest Price
We promise cheapest game currency for all games & platforms with timely update. There're also discounts on holidays.
Quick Transaction
We start transacting and dispatching your purchases once received your orders. No more than 30 mins process.
Safety Assurance
No hacked game currency or account. We promise 100% hand-farmed safe coins & credits with no banned precedent.
Refund Policy
Refund will be processed in 1-2 days, the specifically refund time is based on your payment company. We usually don't accept any request of refund after the order completed.
Notice
Using illegal Leveling or recharge service may cause you account banned!
Apex Legends Coins News & Guides
Apex Legends Revenant Guide: How to Play Well with Revenant Character in Apex Legends

Buy Apex Legends Coins
Apex Legends Useful Tips
Apex Legends Revenant Guide
Apex Legends Revenant Tips
2023-02-16 09:18:35
In Apex Legends, there are different kinds of characters for players to choose in the game. Some players are eager to select the attack characters, others prefer to defend characters or support characters. Revenant is one of the attack characters in Apex Legends, who is popular with players in Battle Royale Mode. Are you interested in the Revenant character in Apex Legends? You can read this article and know how to play well with Revenant in Apex Legends. Players can also get
Cheap Apex Legends Coins
to unlock other good characters in order to cooperate with your teammates.
Revenant is an offense-focused character in the popular battle royale Apex Legends. Best suited for those willing and confident enough to charge forward even with a lack of a concrete game plan, Revenant likely isn't an ideal pick for newbies. Still, he can be a monster in the right hands and when played to his full potential.
How to Play Well with Revenant Character in Apex Legends
Take Advantage of Stalker Passive Ability Well
To use Revenant to his full potential, taking advantage of Stalker is crucial. Being able to have a smaller hitbox while moving at the same speed is a huge advantage. Be sure to use this to throw your enemies off in a gunfight while strafing.
His passive is great for confusing and surprising enemies while catching teams off guard, especially when it comes to climbing into unusual or high places fast. One of the biggest advantages to playing Revenant in Apex is how simple but effective his passive ability can be.
Set the Death Totem Ability Properly
Revenant's Death Totem ultimate ability is very powerful in Apex Legends. Revenant's Death Totem Ultimate ability is obviously a huge part of what he brings to the table, and you should be smart with where you actually place it every time.
Keep in mind that when using the Death Totem, you and your teammates will be teleported back to the item instead of being downed, which sets up the opportunity for enemies to counter the ult by placing Caustic's Nox Gas Traps right beside it, or shooting at your team once you've spawned back in.
It's important to place the ult in a secure area that's behind cover so that opponents won't be able to find it and trap you or wait until you've spawned back in with low health to eliminate you.
Be Aggressive and Keep Calm
It is impossible for anyone else to play recklessly and aggressively like Revenant, so use his unique abilities to your advantage. It's all about using your skills in the right way to be as aggressive as you can, but try not to waste your Silence or your Death Totem by placing them down and then not using them. Revenant is a decent enough flanker, thanks to his wall-climbing prowess, but try to fight the impulse to push alone because he is an even more potent team player.
Company with Right Characters in the Team
Because Revenant is at his best when he engages with reckless abandon, he pairs best with legends who can join him in a fast assault. Encourage teammates to play as Wraith, Octane, Bloodhound, Pathfinder, or Bangalore. For added protection, it's also good to team up with Wattson or Caustic players, who can use their tactical abilities to set up defenses around your Death Totem--it may keep squads off you just long enough for you to fully heal.
A popular choice for many teams is to have Revenant use his Death Totem before using Octane's Launch Pad to quickly descend upon an enemy squad. A combo like this will ensure that you catch people off guard more frequently, letting you deal some hefty damage and disorient the opposition.
Players can experiment Revenant character in the matches with the help of the guidance. You can try to master his several abilities in the training mode in advance, which will help you know how to release them properly in the matches. You can
Buy Apex Legends Coins
to unlock good coins for Revenant character in the game shop.