Type your order sheet number in the blank and click the button to inquire the transacting status.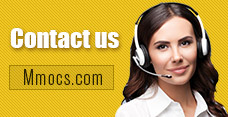 Why Choose Us
Lowest Price
We promise cheapest game currency for all games & platforms with timely update. There're also discounts on holidays.
Quick Transaction
We start transacting and dispatching your purchases once received your orders. No more than 30 mins process.
Safety Assurance
No hacked game currency or account. We promise 100% hand-farmed safe coins & credits with no banned precedent.
Refund Policy
Refund will be processed in 1-2 days, the specifically refund time is based on your payment company. We usually don't accept any request of refund after the order completed.
Notice
Using illegal Leveling or recharge service may cause you account banned!
World of Warships Doubloons News & Guides
World of Warships: Legends New Content Announced for Consoles

World of Warships: Legends Update
German Fleet
Search & Destroy
2019-07-04 09:05:04
World of Warships Legends website has been updated with tons of new contents for Xbox One and PlayStation 4 players to explore
. Console captains can now try out the new German nations Fleet, complete the new Search and Destroy Campaign and more.
World of Warships - German Fleet
Players can now try out the German Fleet, with seven new commanders to choose from. Fans will have a chance to gain early access to some of the most devastating German Destroyers, including such as the Nürnberg and Hipper, Destroyers like the Leberecht Maass and the battleship Scharnhorst (which is only available as a premium purchase), and additional ships being added in August.
Seven new German Commanders including Franz von Hipper, Reinhard Scheer, and legendary Graf Maximilian von Spee will play a crucial role in World of Warships: Legends, as not only do they represent a pivotal moment in naval history but enhance ships in the following ways:
• Improve the ship's attack and defense capabilities
• Boost shell and torpedo performance
• Enhance maneuvering and survivability
• Make consumables more effective
World of Warships -Search & Destroy
In addition, the old Atlanta Campaign has been updated with new Search & Destroy and brings new rewards and challenges, including:
• New and additional consumables
• Introduction of Deutschmarks, a special currency used for purchases in the store's Admiralty section
• Additional Commander items and new national Commander crates
• Showcase the iconic German port of Hamburg as new harbor
Liberty Packs
The Warships team is also planning a 4th of July content pack to coincide with the U.S. Independence Day holiday. The pack will contain free supplies such as booster items, camouflage and "Premium Account time".
Service Record, Commendations, and Greater Map Spawn Control
Last, players will also find the Service Record features, Commendations and modified map spawn configurations added.
• A much-requested Service Record feature will now allow players to check their detailed game stats and adjust their playstyle – or just brag about their in-game successes, with stats to back up their braggadocio
• Commendations will debut in World of Warships: Legends, improving Commanders' arsenals with new skills, upgrading existing ones, and advancing your crew to legendary ranks
• This update also introduces modified map spawn configurations, designed to offer players more tactical choices when battles begin, as well as various visual improvements
Players can expect further in-game additions in the coming months, including challenging new missions, powerful new nations, innovative campaigns, and major extensions to current ship and commander line-ups.
Learn more on
the World of Warships Legends site
.
For more news and guides on gaming, stay tuned to
Mmocs.com
, a professional online in-game currency store providing
Cheap World of Warships Doubloons
.