Type your order sheet number in the blank and click the button to inquire the transacting status.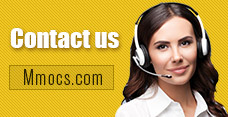 Why Choose Us
Lowest Price
We promise cheapest game currency for all games & platforms with timely update. There're also discounts on holidays.
Quick Transaction
We start transacting and dispatching your purchases once received your orders. No more than 30 mins process.
Safety Assurance
No hacked game currency or account. We promise 100% hand-farmed safe coins & credits with no banned precedent.
Refund Policy
Refund will be processed in 1-2 days, the specifically refund time is based on your payment company. We usually don't accept any request of refund after the order completed.
Notice
Using illegal Leveling or recharge service may cause you account banned!
World of Warcraft Gold US News & Guides
World of Warcraft Guide: How You Can Finish The 'Diablo Event' And Claim Your Reward

World of Warcraft Guides
2017-01-12 15:41:42
The Diablo 20th anniversary celebration of World of Warcraft is now live in the US and EU. In this event, players are offered new seasonal items that they can win. The anniversary event will last until Jan. 9, 2017.

In this celebration, Blizzard has initiated some game events and digital treats in some of its game series including Diablo III, World of Warcraft, Overwatch, StarCraft II, Heroes of the Storm and Hearthstone. World of Warcraft, together with two other titles, is hosting its own particular event.

The Event Hosted By World of Warcraft Has Some Difficulty Levels

The event hosted by World of Warcraft is somewhat difficult to access. But here are some guides on how you can access it and how you can claim your rewards thereafter. The anniversary event of WW is focused on a remake of Diablo II, particularly the Secret Cow Level.

This level of World of Warcraft is just a small place which is populated by Hell Bovines. They are bi-pedaled cattle with pole arms. A unique cow, the Cow King, is the boss at this level. This cow can only be killed once for every character and the one who will do it will get a chance to get the 12 string guitar. This guitar can play the New Tristram music from D3. The cool down time of this guitar is 66 minutes and 6 seconds. This loot seems to be like a sure drop.

How To Get To The Secret Cow Level

In World of Warcraft, you need to get a Treasure Goblin to get to the Secret Cow Realm. Finding these little critters is easy since they are strewn all over the Broken Isles. But the easiest way is to finish a heroic dungeon with some friends or LFG. After you have defeated the dungeon's final boss, you will surely get a Treasure Goblin.

You need to kill this goblin to open the yellow portal that will give you access into the Secret Cow Realm. This goblin may also drop the Horadric Satchel which you can use. It is a special bag with 28 slots that is only offered at Blizzard's World of Warcraft 20th anniversary event.

When you are Inside the Secret Cow Realm, you will notice that it appears like the Yorgen Farmstead in Duskwood, only it looks more special. Don't die at this level because you will be kicked out and then you need to kill another goblin to be able to go in again.

Be extra careful when inside this realm especially if you are flagged for PvP combat or you're inside a PvP realm. After finishing your job in this area, go out and head to a building which looks like a stable on your left side. This is where the Cow King can be found. You need to kill this cow before you can get your loot.